I'm so excited to reveal my Valentine's Day mantel with Thread Mama! I'm having too much fun with decorating my mantel. Why not decorate it for Valentines Day!? I've never been a huge Valentines Day person but with two little girls its kinda hard not to get into all the pink and red vibes. You all loved the Thread Mama prints and Samsung Frame tv images that we released in November for Christmas so Stacey and I thought it would be fun to offer a few DIY Valentine's Day mantel images for you! They are free on my website just click on the links below. Our Samsung frame tv allows you to upload your own artwork to the tv so when you are not watching tv you can display art on your screen. I also bought a light-colored frame for the tv too so now I feel like it really has a custom look,  you can shop the tv and magnetic frame below.
*This post contains affiliate links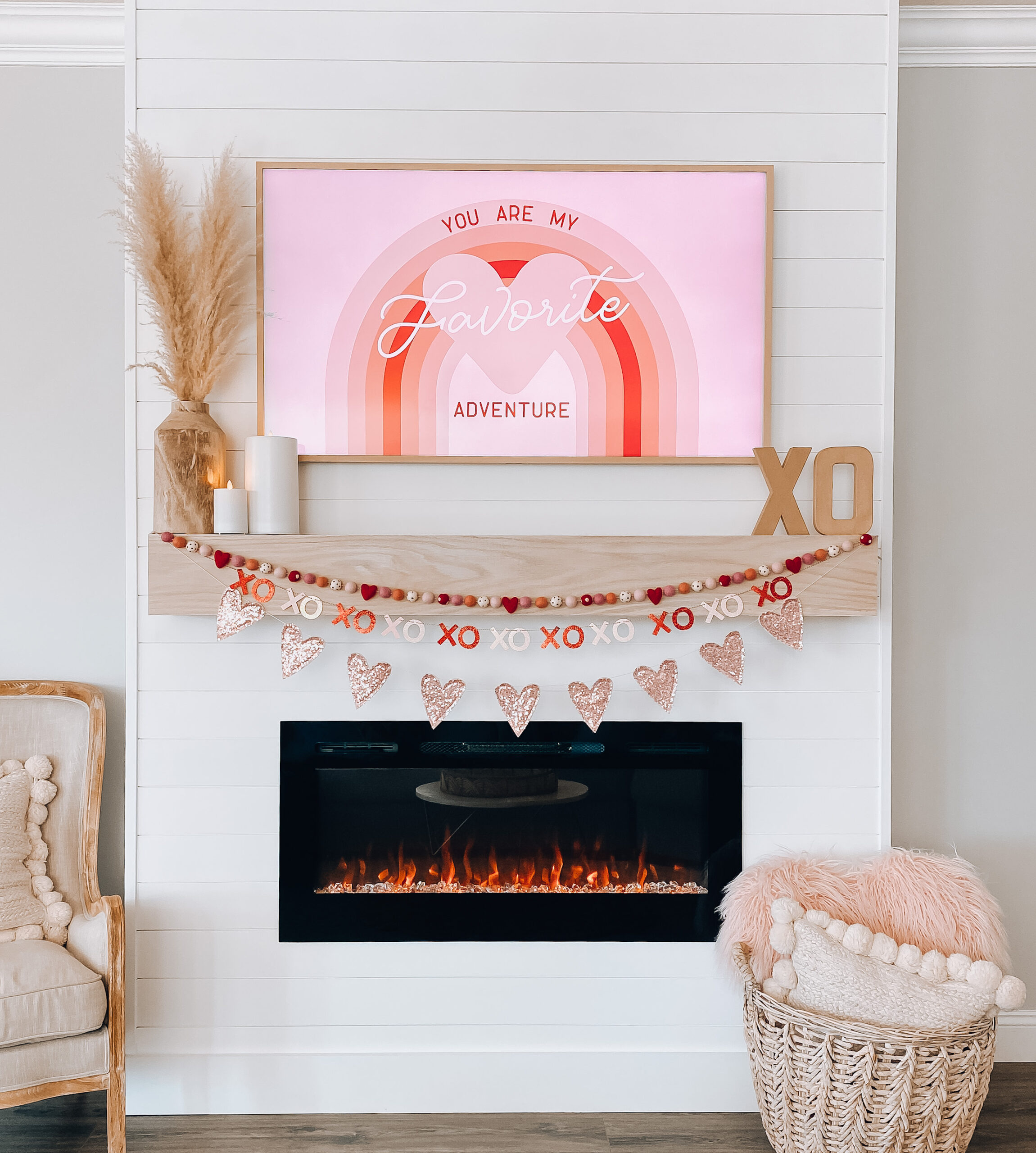 No mantel design is complete without Pearl and Jane garlands. Her Valentine's Day garlands are so much fun. You can shop them here.
I wanted something cheerful to display on our tv that had a whimsical vibe.  If you don't know about Thread Mama you have to go check her out! She has hundreds of gorgeous unique printables that she designs available for download. For $5 a month you have access to all of her printables and she is always adding new things. Such a deal! You can print them at home or if you want a larger print, I print mine at Walgreens or Fed Ex. I know Staples and Office Depot can do it as well. Such a fun way to change up you home decor and do fun things for each season. Stacey is so talented and seriously the sweetest person. I love supporting her and her small shop. She was kind enough to let me offer the printables that we designed together free to my followers!!! Ummm yes that is so fabulous! You can download the printables by clicking on the link to the image you want below and if you have a Samsung Frame TV you can download the files for your tv too. How amazing is that? You will see when you open the folder that you can choose which size you want to download or the tv file which will download to your Samsung TV.
I'm in love with the whimsical feel of the printables that I created with Thread Mama. Her rainbows are so beautiful and I just love the phrase. I feel like you could have this up all year long. I hope you love them as much as we do! Please let me know if you have any questions. Tag us @stephaniehannablog and @threadmama_story on Instagram when you use the printables! We would love to see how you use them in your home.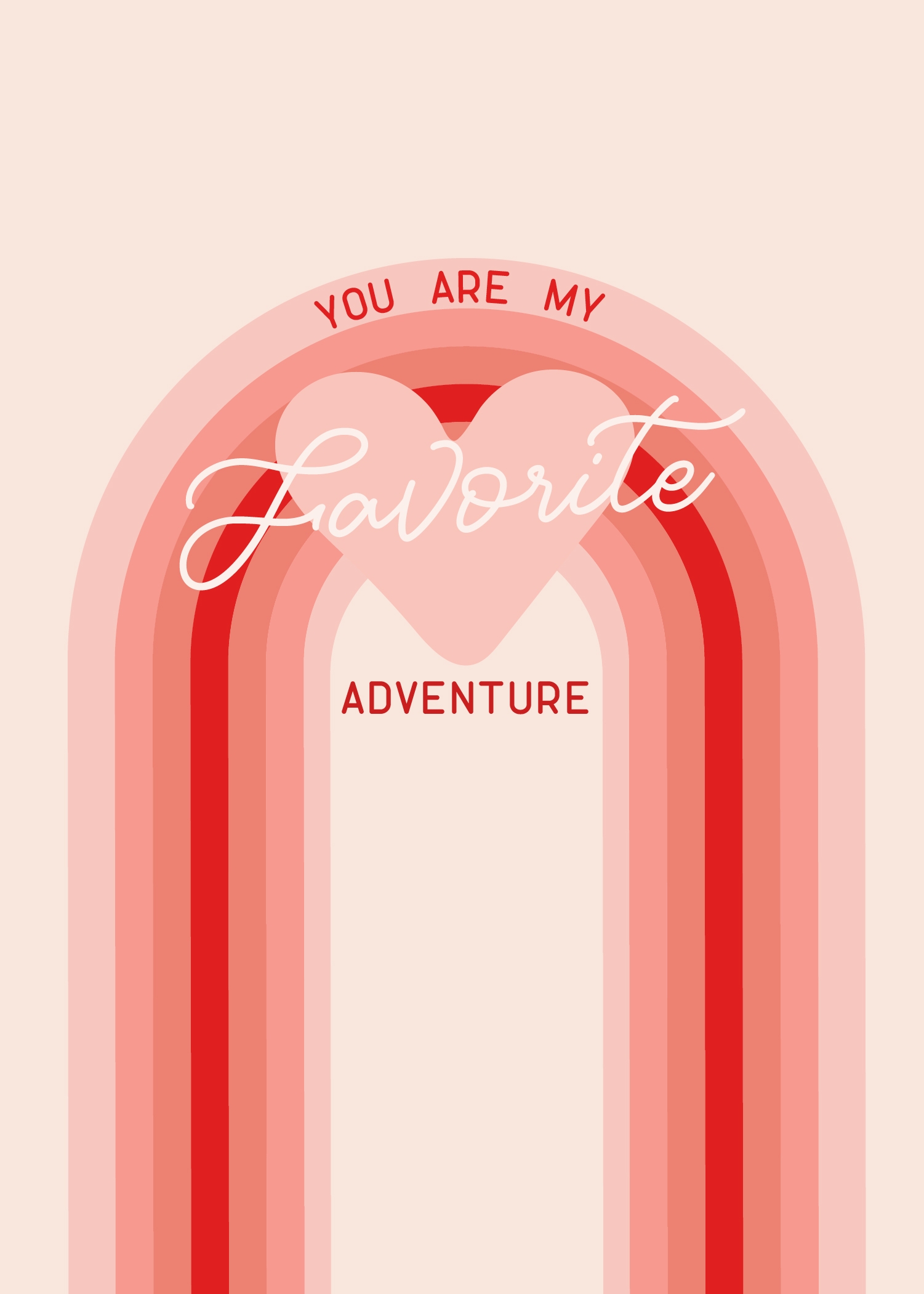 Click here to download your free vertical You are My Favorite Adventure Printable.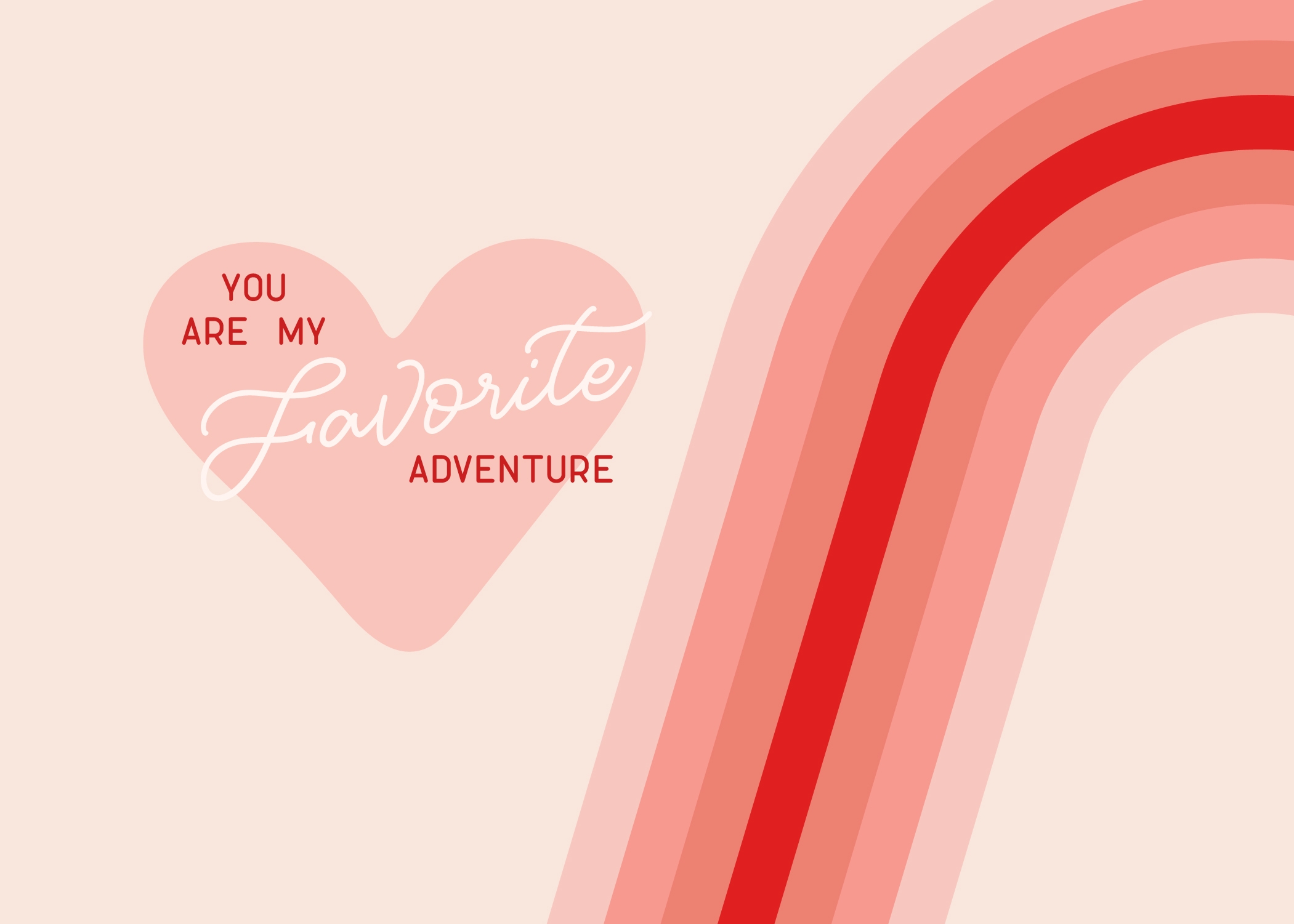 Click here to download your free horizontal You are My Favorite Adventure Printable.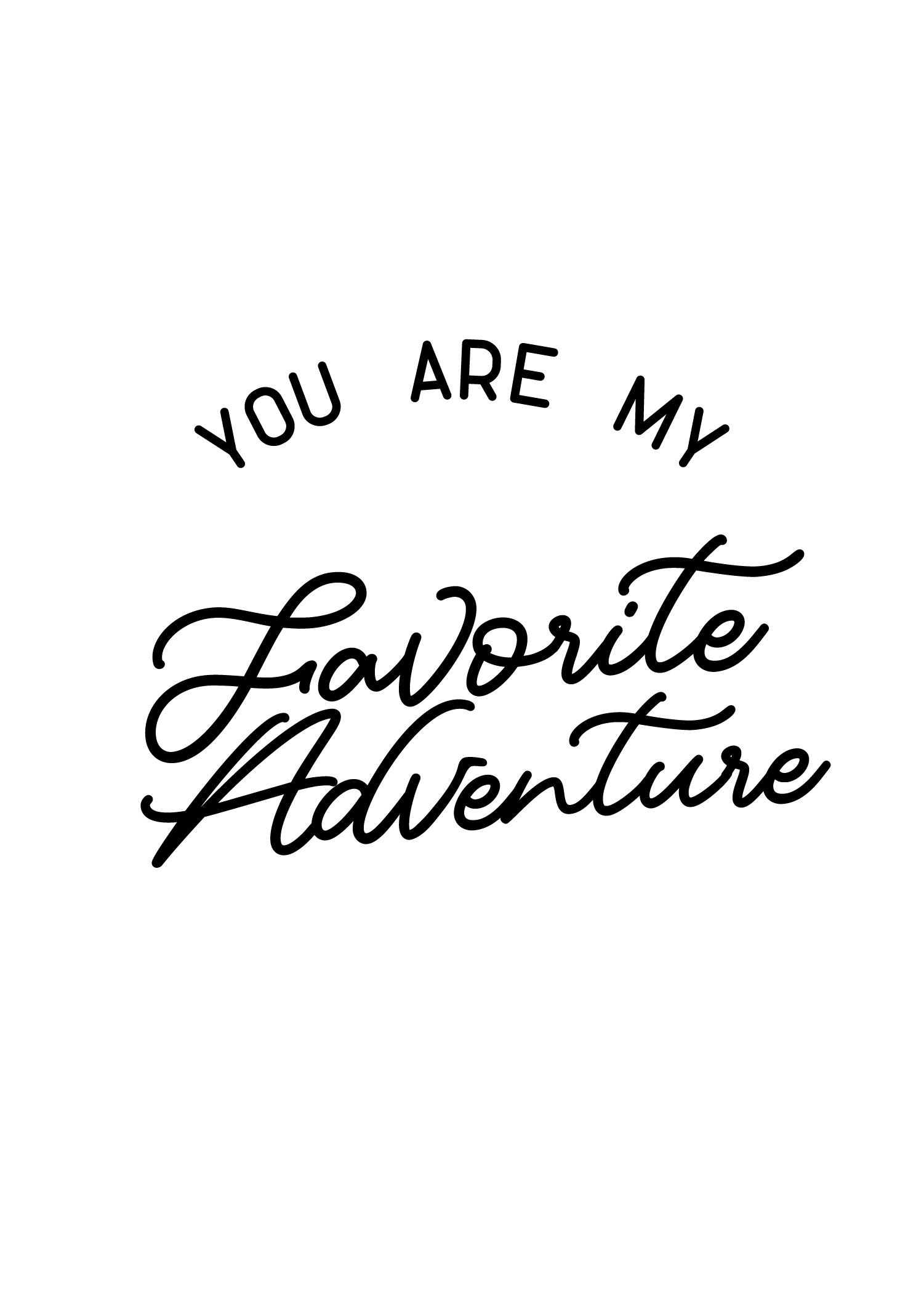 Click here for your free Black and White You are My Favorite Adventure Printable.
Shop the Samsung TV and frame we have below.
DIY VALENTINE'S DAY MANTEL