My kids love getting Valentine's Day gift baskets. Valentine's Day takes on a whole new meaning when you have kids. Before having children I always thought the holiday was kinda silly to be honest. Now with two little girls I take any chance I can get to make things special for them. After all they are only little once. The joy on their faces when I give them their homemade Valentine's Day baskets are memories I will always have and I hope it's something they hold close to their hearts from their childhood.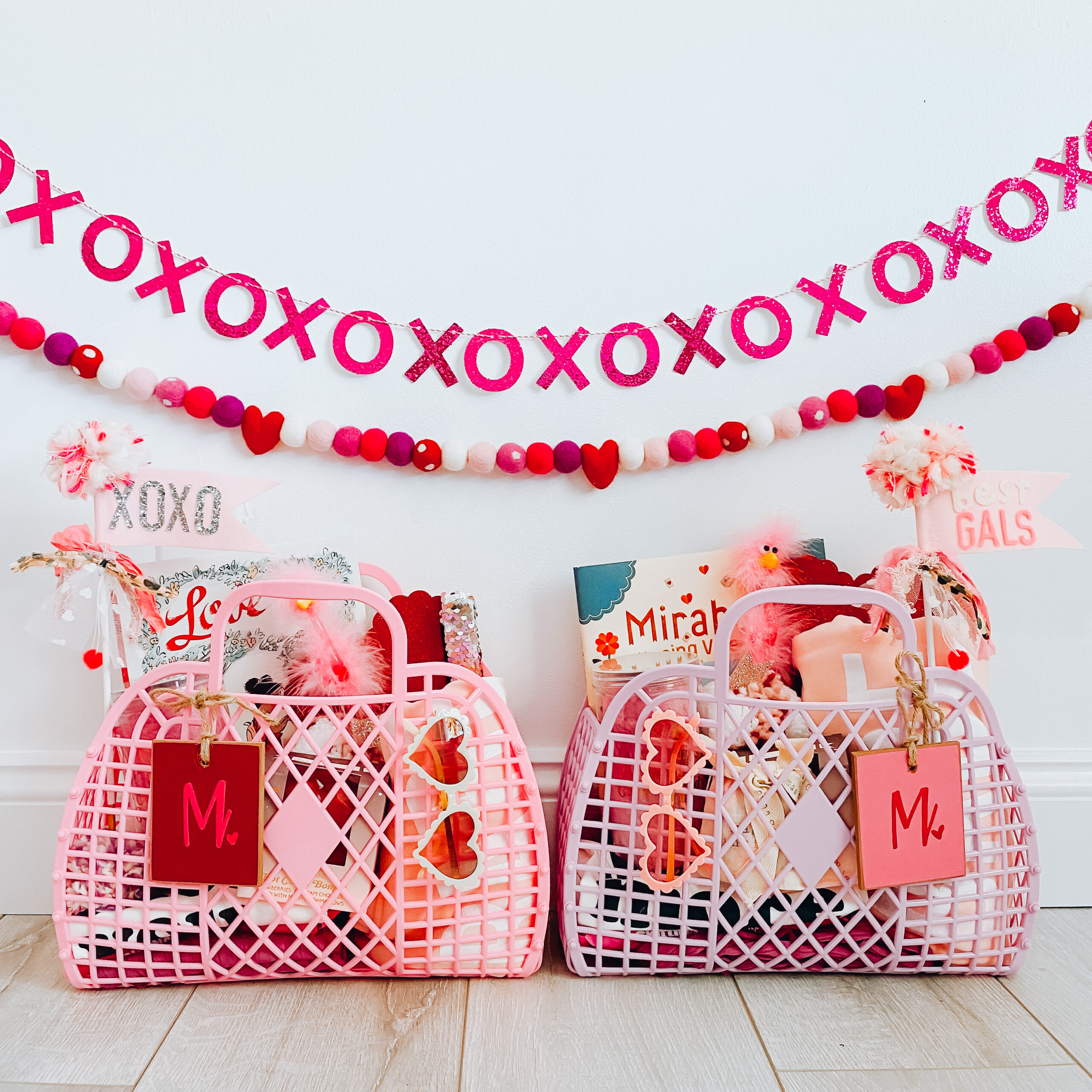 Here are a few tips for building gifts baskets for your kids. Whether it be for Valentines Day, Easter, or back to school. These are a few rules that make it much easier for me when building gift baskets for my kids.
5 tips for Creating a Valentine's Day gift basket for your kids
Choose a basket or bag that you can re-use. I love to use baskets that I can use for storage or room decor (see below for an image of their baskets from last year) I also like to use bags that the girls can use for playing and storing their toys in, this is what I chose to do this year.
Use items that you would typically buy for them anyway. I always like to include pj's, a t-shirt/sweatshirt, and books. These are things that they need and putting them in a fun basket or bag makes it feel special.
Add a few treats. I like to limit the amount of candy I give my kids but I do let them have candy in moderation. I like to include a special treat like a hot chocolate bomb and cotton candy.
Hit up the Dollar store and the Target Dollar Spot. My girls love getting fun toys from the dollar store it doesn't have to be expensive to be special and fun for them.
Support small shops. I love supporting small shops. This is where we as consumers can really make a difference to a stay at home mom or dad that is hustling to provide for their family. The items are special and handmade with love.
Here is a list of small shops that I used in putting together my Valentine Love Baskets for my kids.
Elisabeth and Faith– Jelly bags and Heart sunglasses
Unigirl Co-XOXO and Best Gal pennant wands
Chalk Designs by Me– M. tags
Lande Co– Pom poms
Pearl and Jane– garlands
June and Grey– Love you More tees
Noramadison Designs– Babe sweatshirts
Moon and Stone-Gemstone bracelets
Here is a photo of the baskets I made for my girls last Valentine's Day.
Hope this helps a little and gives you some good inspiration!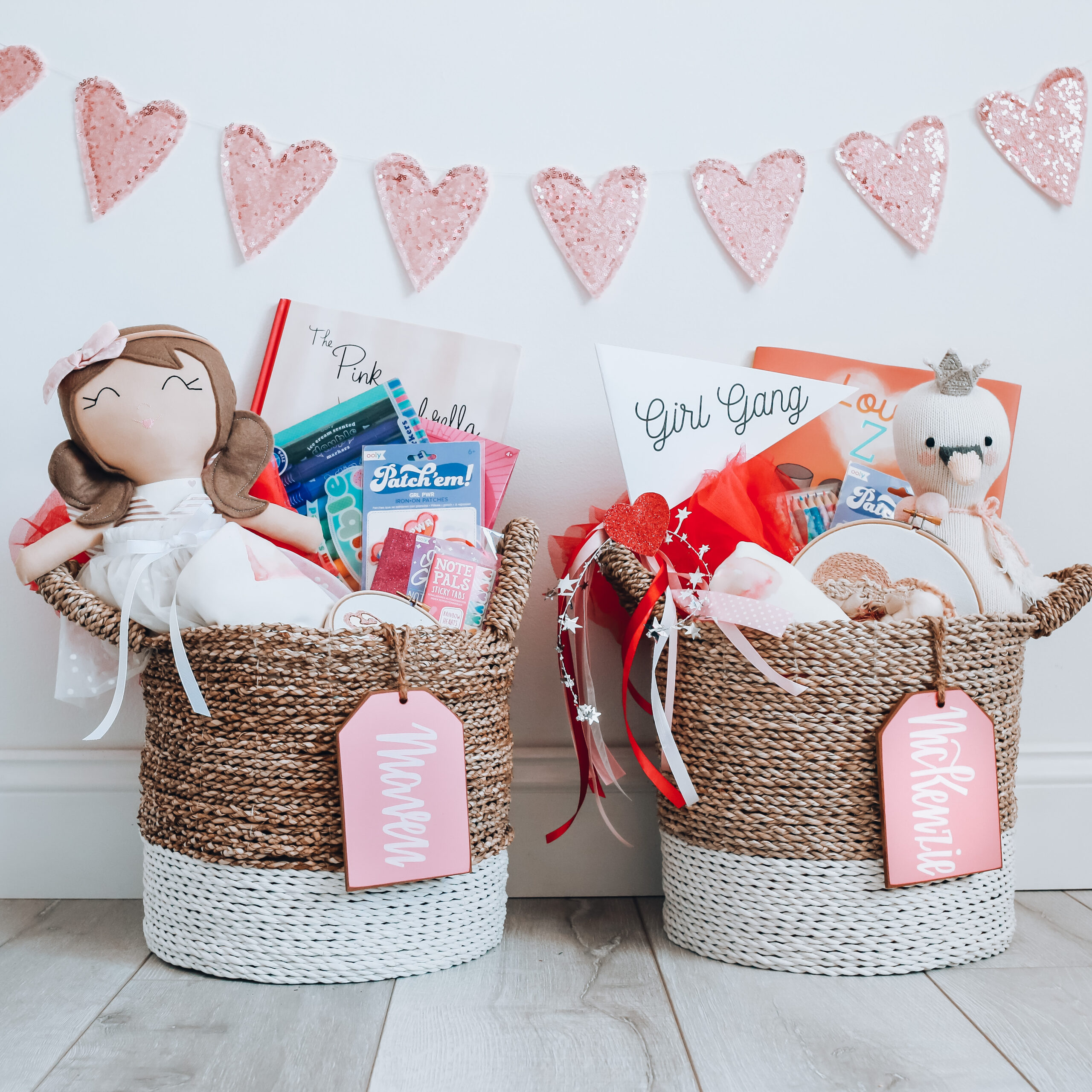 Pocket Angel Doll Co– Doll
Cuddle and Kind– Stuffed Animal
Thread Mama-Embroidered artwork
Whimsical Darlings Co-Girl Gang Flag
HOMEMADE VALENTINE'S DAY BASKETS