Back to school books are great for easing your children into a new school year of learning and making friends. My children love books and I love reading with them. I started reading to them both when they were still little buns in the oven. McKenzie has always sat still and listened attentively and Maven loves to act out every page.
This post may contain affiliate links.
I have book shelves in the playroom and in Maven's room. For easy access I arrange the books on the shelves that I change out every season. The bookshelves in the playroom are from IKEA linked here. They are actually picture ledges that I use to display their books more like art. Maven's bookshelves are from Amazon linked here.  I did use a very light coat of Minwax white wash on them.
Shop my favorite Back to School Books below.
Playroom Bookshelf Display 2020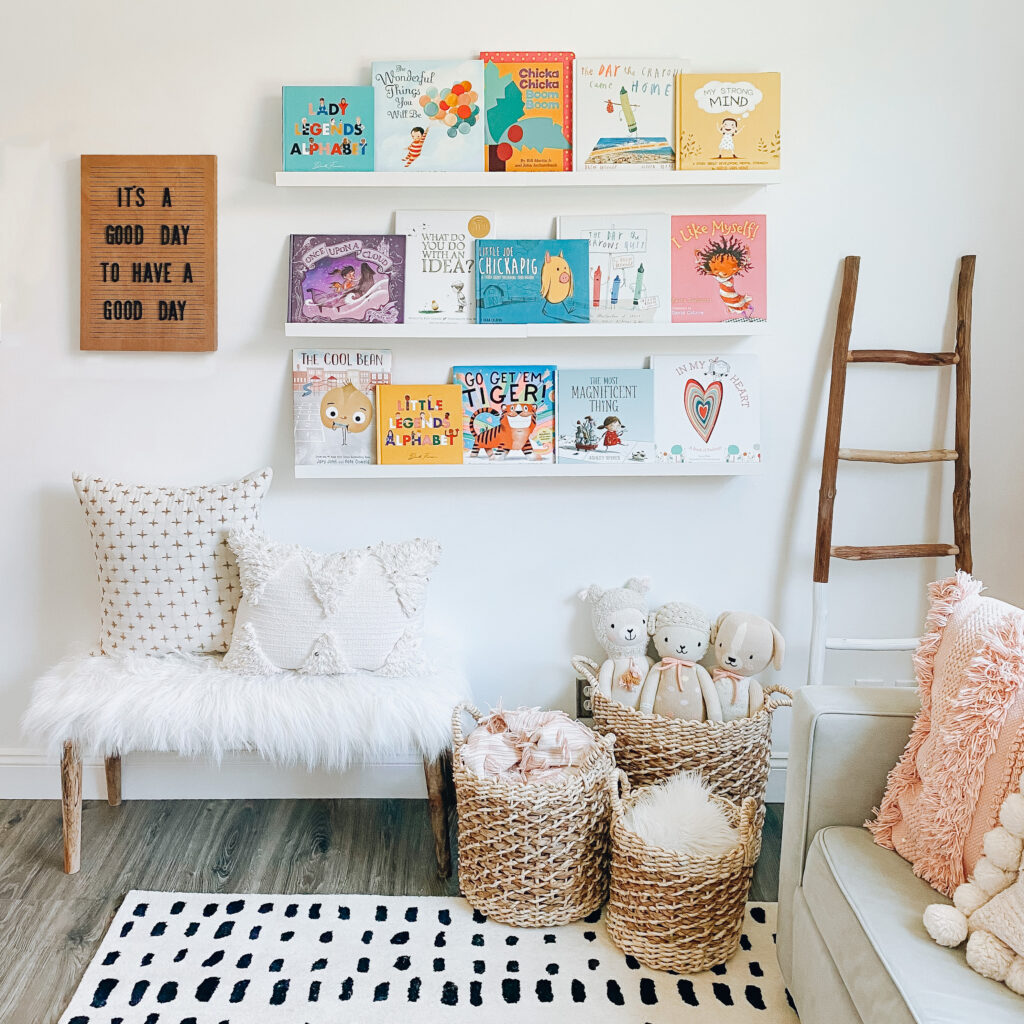 I can't believe how quickly my girls are growing up. My oldest is entering Middle School and my youngest will be in 1st grade. I'm reminded more and more with each passing day that enjoying every milestone is a privilege that I know is temporary. Soaking up all of the little moments even as small as reading books with them is time well spent that I know I will always look back on with sweet memories. Here's to a great school year full of fun and exploration!
I hoped you enjoyed this! Pin the image below on Pinterest to save all the amazing book links!