I love to start the new year with a back to school celebration to get my girls excited about the upcoming year.  My daughters love the back to school basket tradition I started a few years ago. It gives me a chance to get them a few fun things for the new school year. I also add a few things they don't necessarily need but are fun to get them because after all they are only little once. I plan on celebrating every moment of their precious childhood.
This post may contain affiliate links.
Shop for Back To School Baskets below. Everything is from Amazon, making it easy for you to have everything delivered to your front door. You can always refer to my Amazon Shop for all of my favorites here.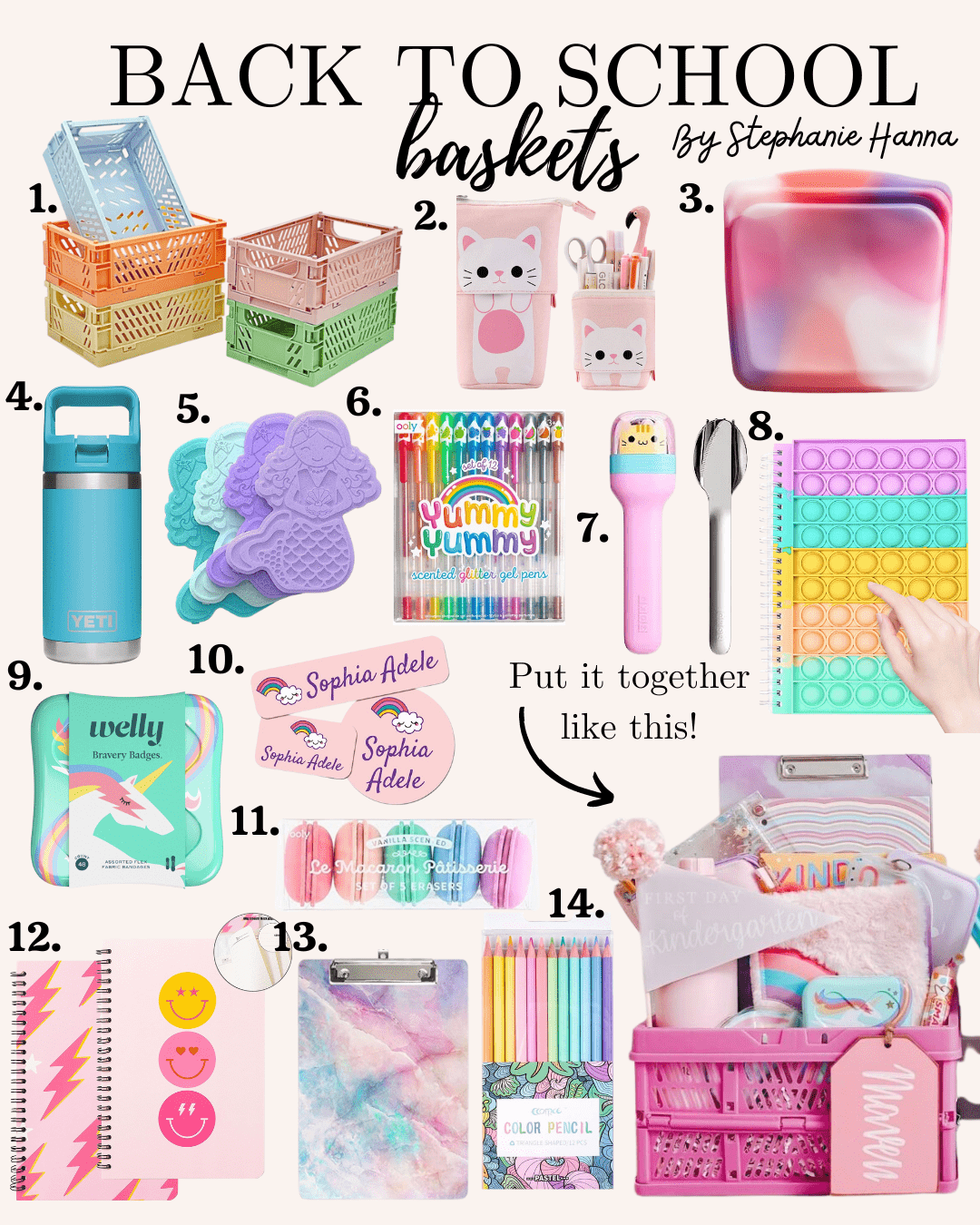 Back to School Baskets
I like to fill their baskets with books, notebooks, binders, pencils, markers, pens, pencil case, journal, water bottle, reusable sandwich bags and bandaids. Cute ice packs for their lunch boxes was a fun addition this year. The giant smarties were a cute touch that they both loved. I always top off their gift baskets with decorative flags, these are from Whimsical Darlings. The name tags are from Chalk Designs by Me and the pretty garlands are from Pearl and Jane.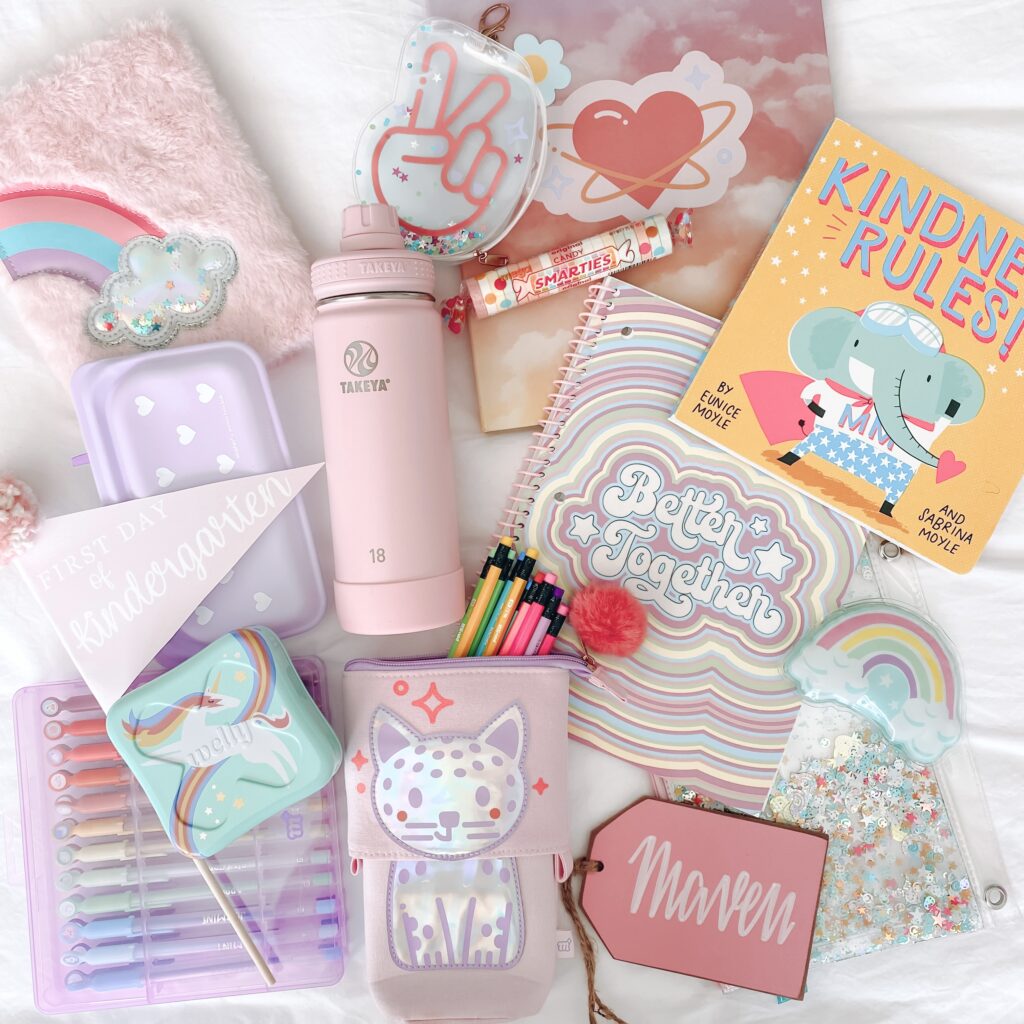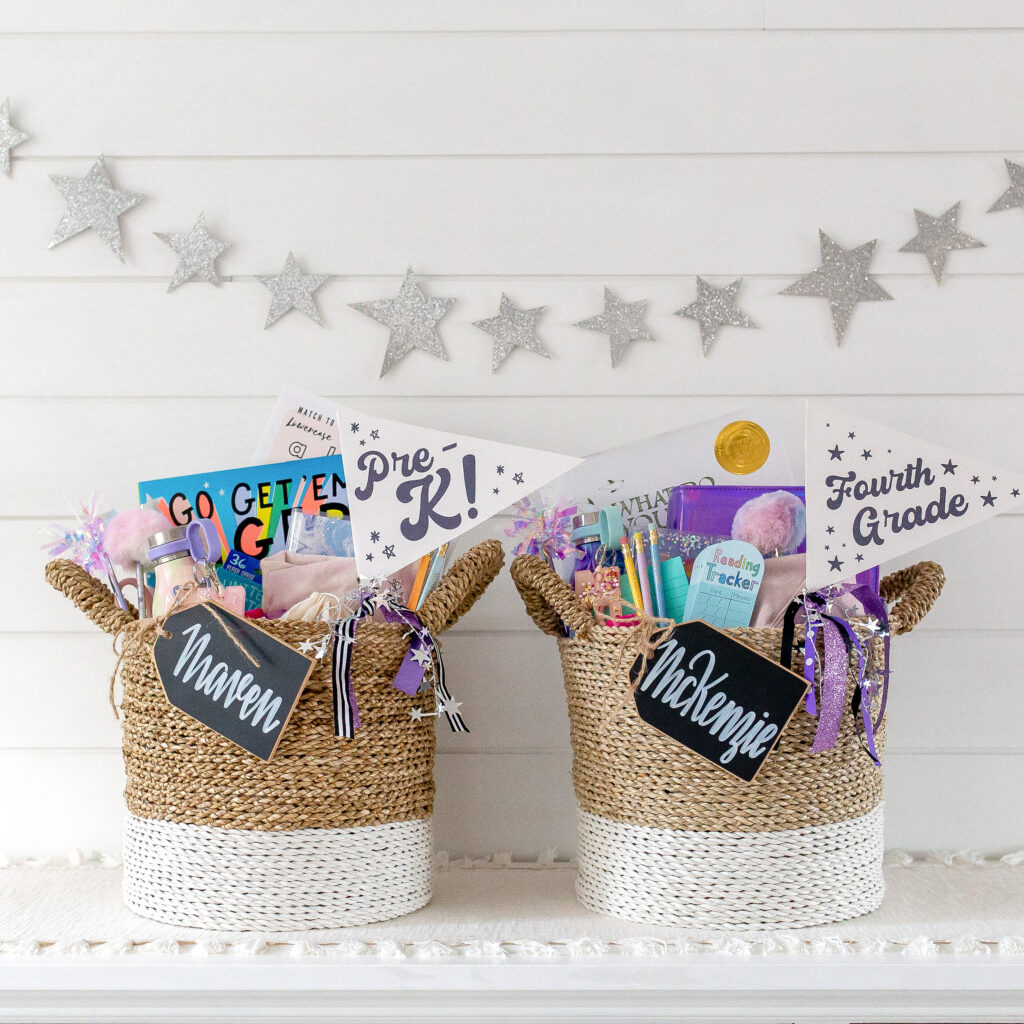 Back to School Party
Three years ago I was able to throw a Back to School party for McKenzie and Maven. It was a Girl Power theme. I use lined scrapbook paper for the backdrop, balloons from Amazon and the cutest cookies from Royally Iced for a special treat. The girls loved it and it was a great way to kick off the school year even though we had to learn virtually.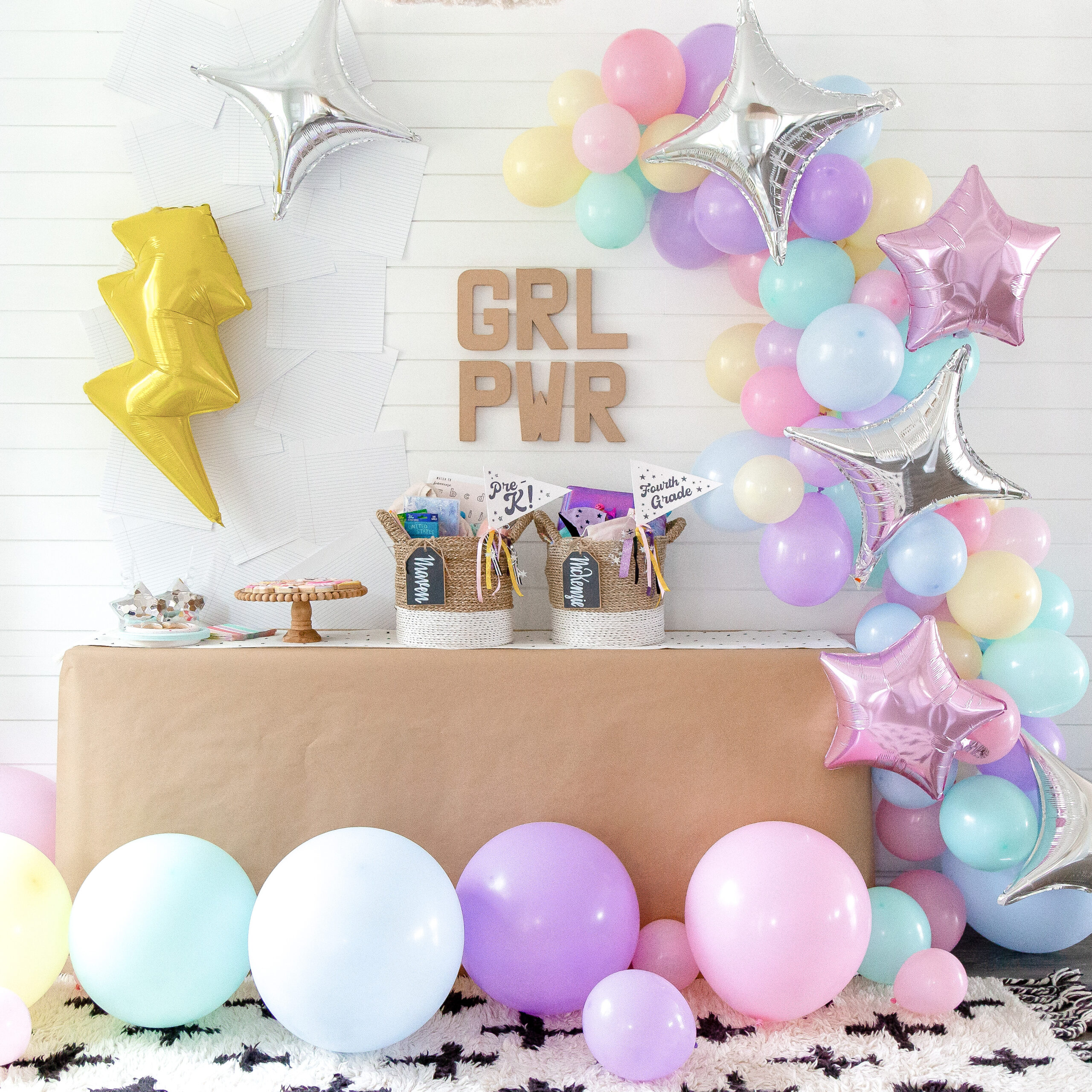 The lightning bolt balloon was my favorite little touch. Linked here. The balloon arch was so easy to put together and inexpensive too. Linked here. The chipboard letters I bought from Hobby Lobby along with the cake stand that I displayed the cookies on. The silver and pink star shape balloons was a whimsical touch that elevated the balloon garland to one worthy of all the girl power. Linked here.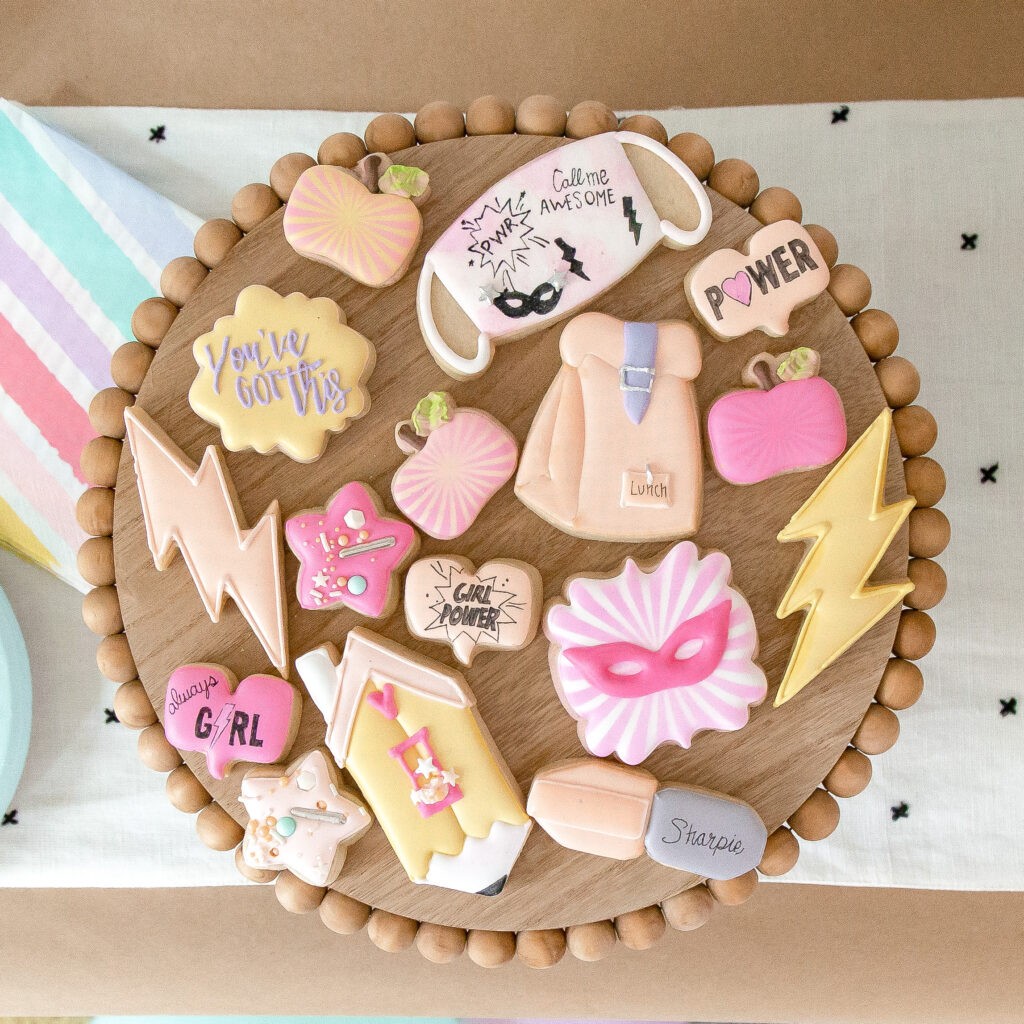 These cookies omg can you even? Royally Iced is a cookie magician. At least that's what I like to call her. She has made me cookies numerous times and I'm always amazed by her creativity and her attention to detail is like no other. The best part is they taste great too. The pencil house is my favorite!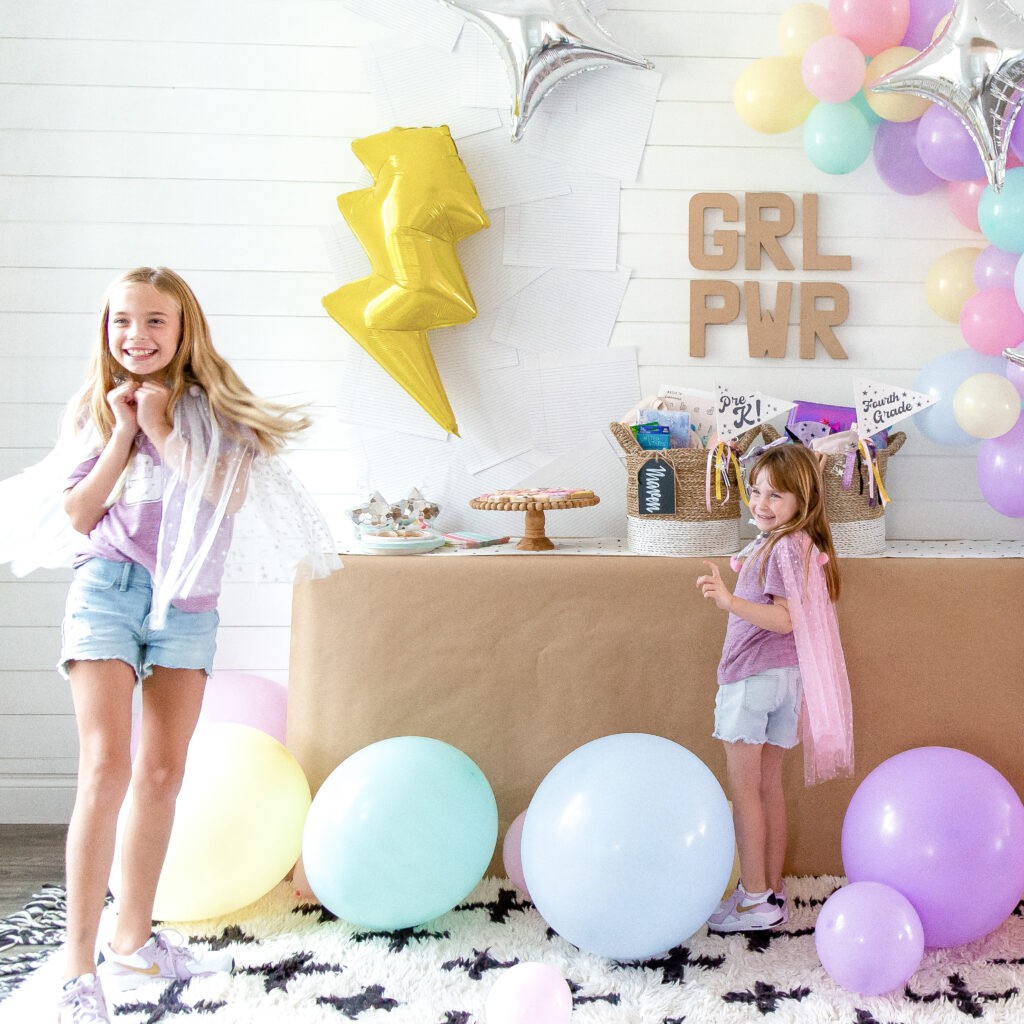 Back To School Teacher Gift
Back to School is fun and exciting for sure but it can also be stressful too. Meeting a new teacher and making new friends can be hard for our kiddos. I have so much love and respect for teachers. A good teacher can make all the difference in the world. There are so many amazing teachers in this world that truly make our world a better place. We made our teachers a little gift this year. I bought an insulated cup from Amazon and filled it with tic tacs, hand sanitizer, erasable pens and a target gift card. To jazz it up I added the fun printable from Thread Mama to the front using a glue dot. I finished it off with some fun yarn and a disco ball tied to the straw, just a little something to thank them and make them feel appreciated.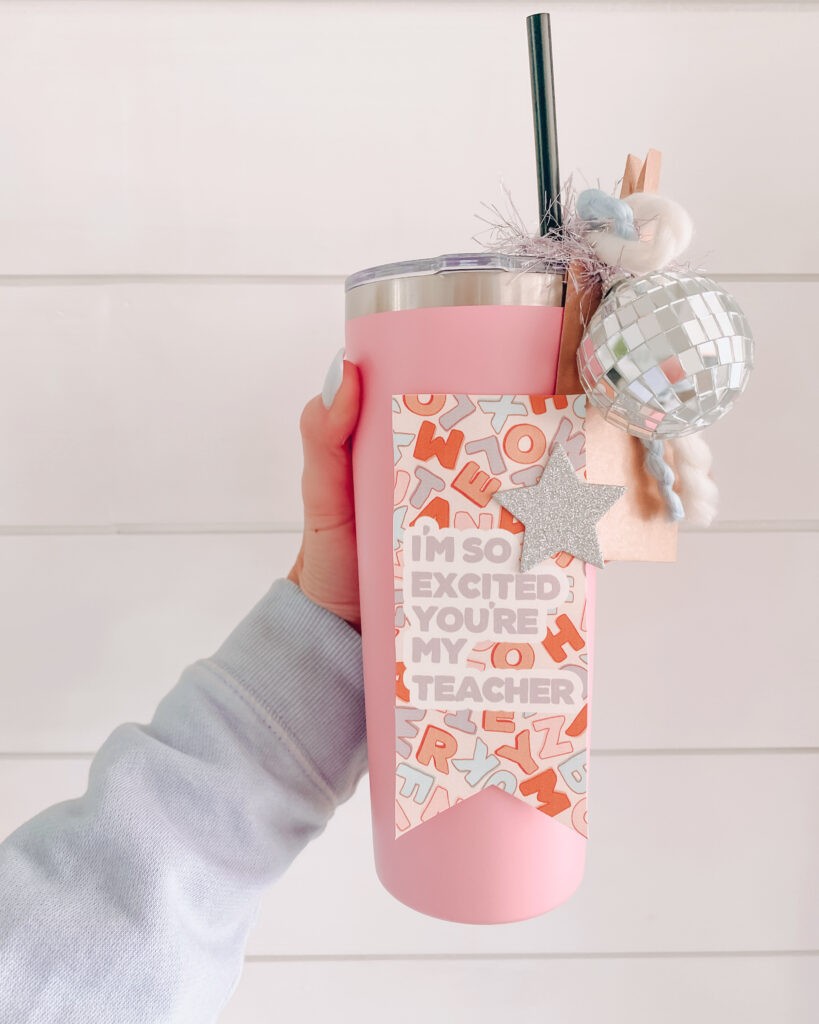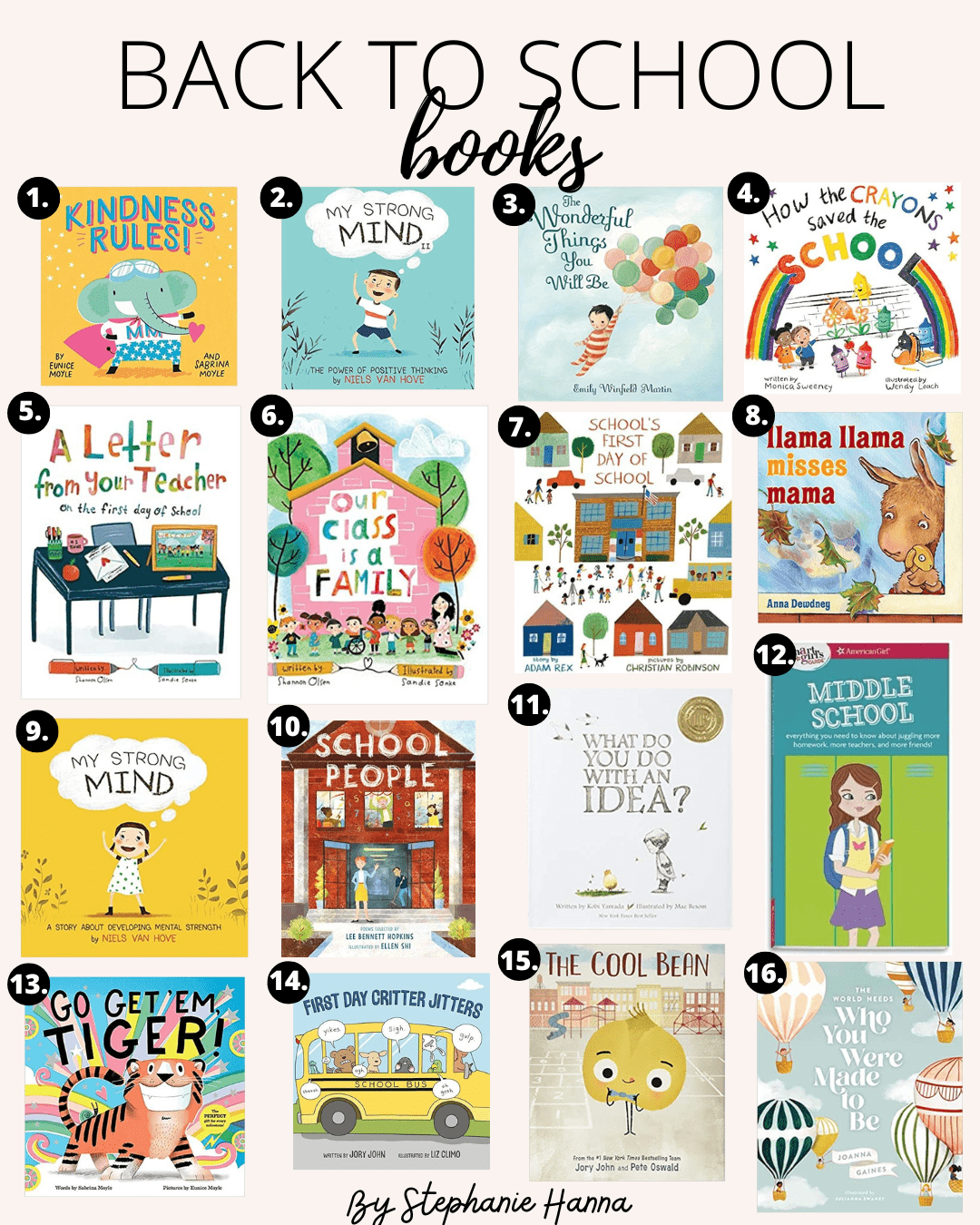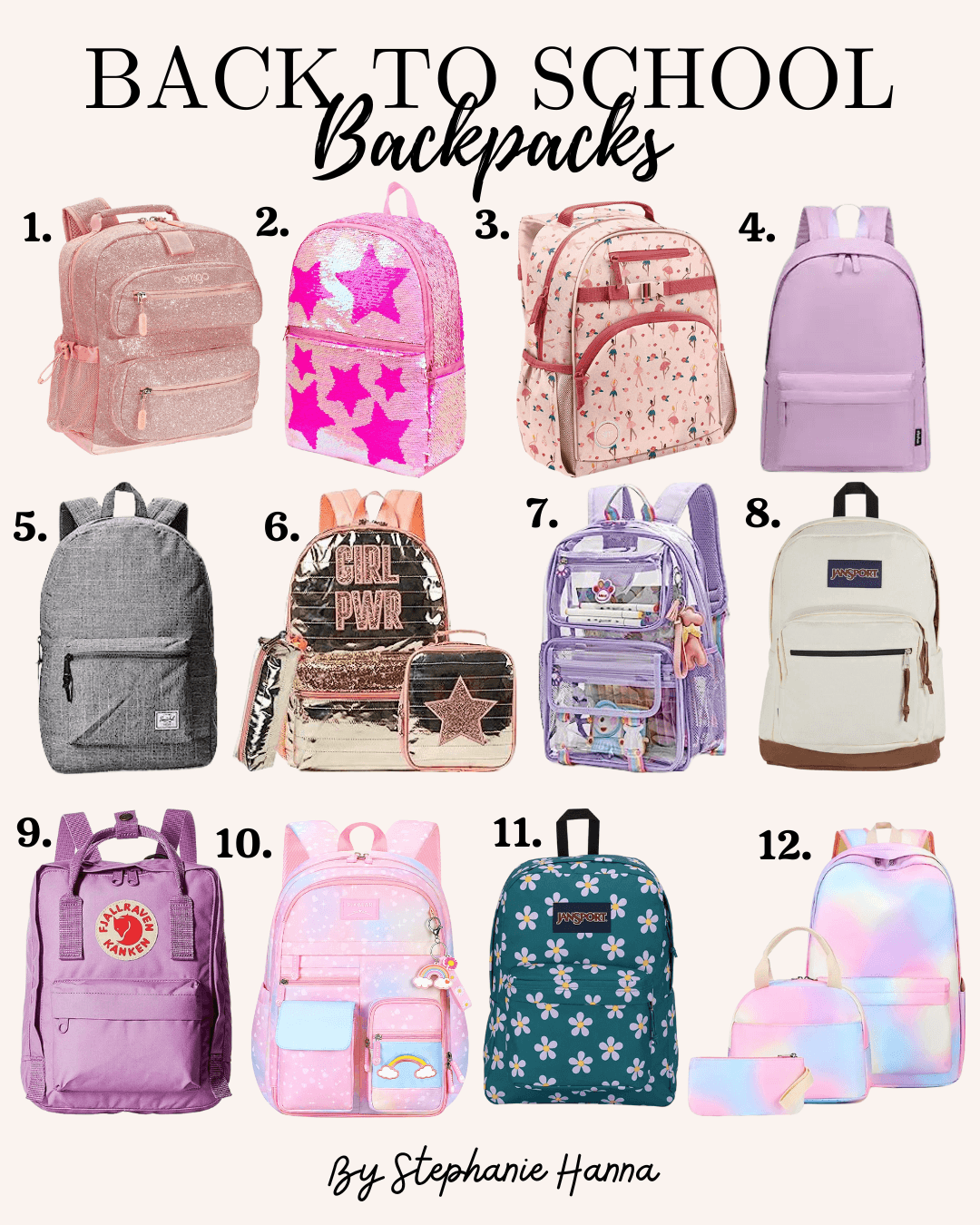 Pin this photo for back to school celebration inspiration and follow me on Instagram for more fun ideas.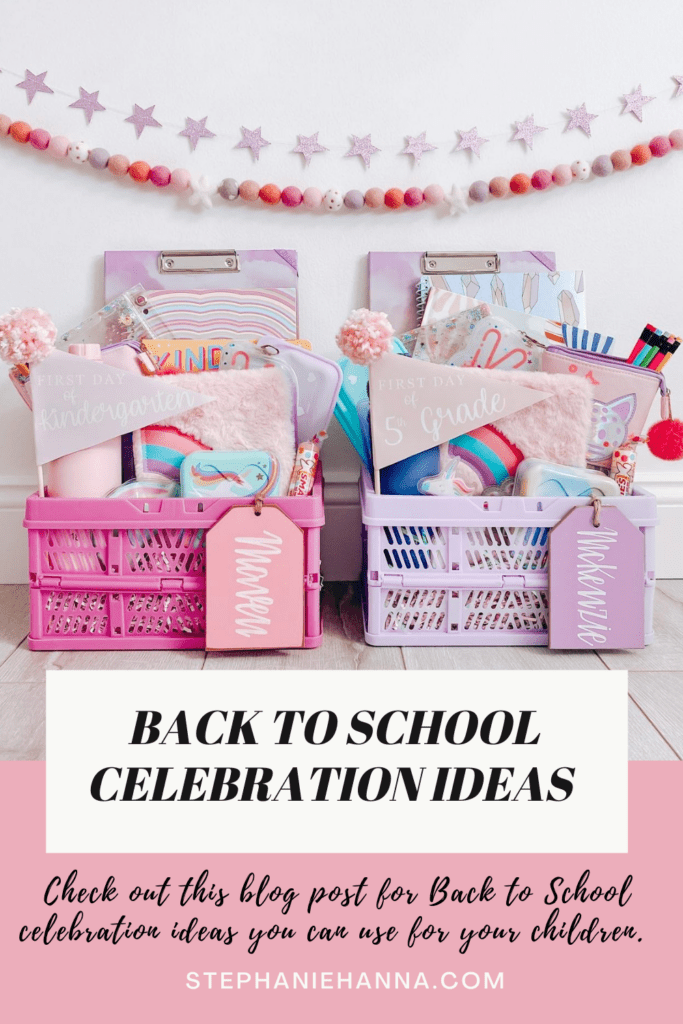 BACK TO SCHOOL CELEBRATION