With the holidays quickly approaching, I've been busy decorating for the holidays! I was excited to see Scottie's tissues partner with Genevieve Gorder to design stylish tissue boxes that don't take away from our Holiday decor again this year. They come in a variety of designs that will be sure to fit in with all of our festive touches. The design themes include natural woods, sparks of glitter, vintage graphics, touches of gold, and Scandinavian motifs.
In the winter months, it's so important to have tissues on hand for everyone's sniffles. Maven and McKenzie are always needing tissues so I have these in every room. They are high-quality soft tissues at a great value. Check out the collection by clicking here.
*This post is sponsored but all opinions are my own.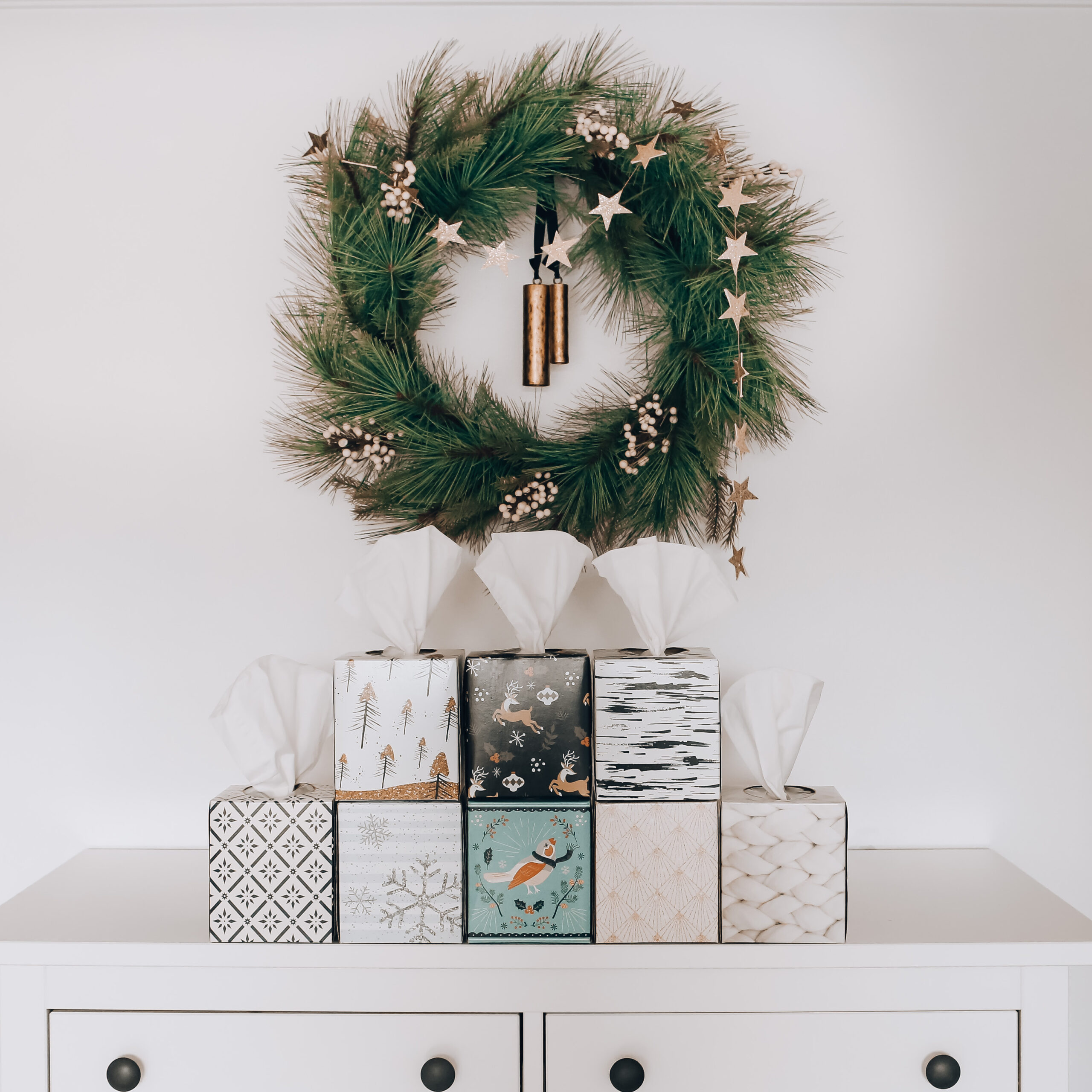 The Scotties x Genevieve Gorder collection is now available for a limited time in participating retailers, including Walmart, Dollar Tree, Publix, Hannaford, Market Basket, and various regional stores. Click here for the link to get a $1.00 off coupon.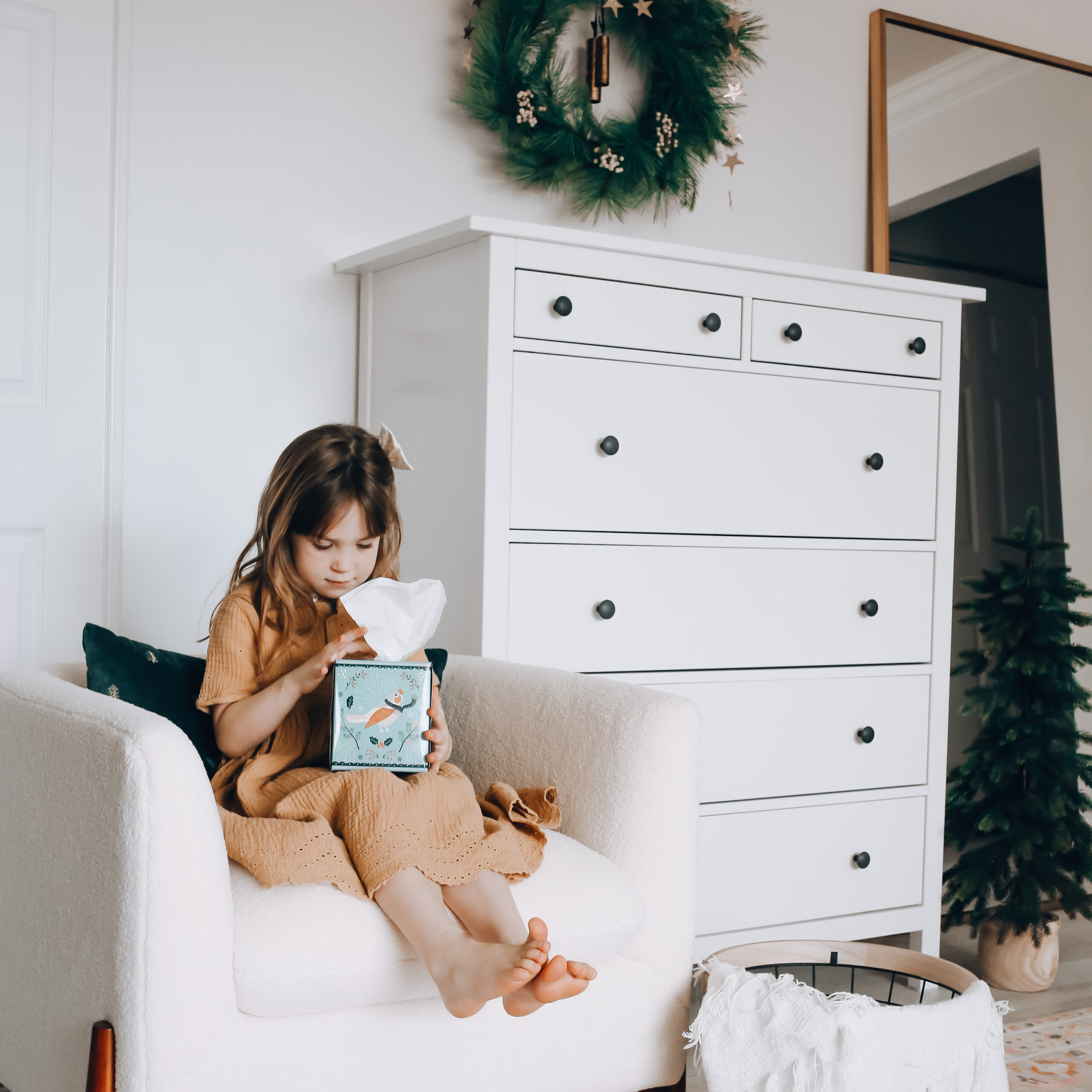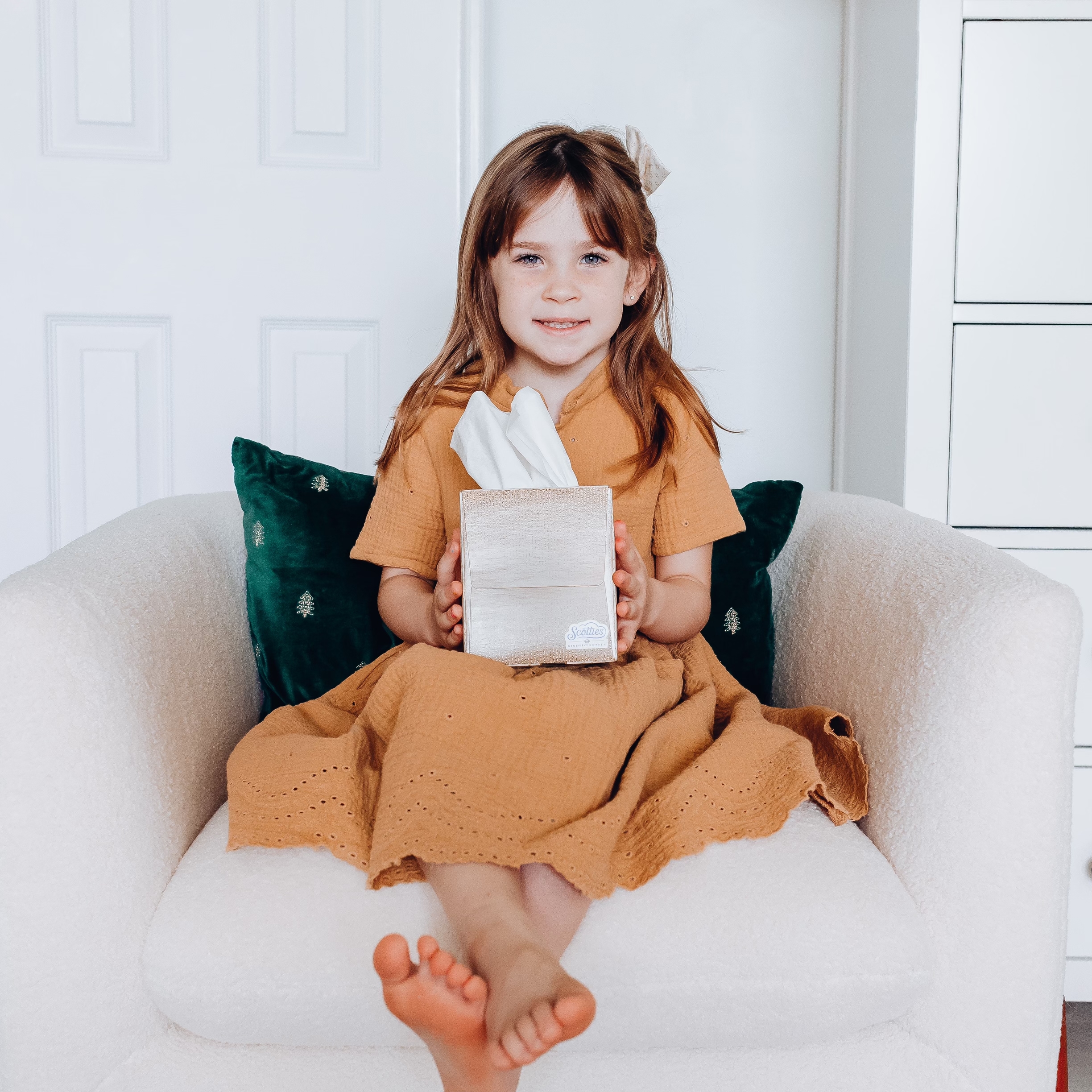 DECORATING FOR THE HOLIDAYS