I absolutely love Halloween books for kids. The imagery and stories are inventive, creative and just seriously cute. I have dreams of writing my own children's Halloween book some day.  Learning more about how to write, publish and sell a children's book is definitely on my bucket list.
*This post may contain affiliate links
I like to display my books facing out. They all have beautiful covers and my kids will pick them up to read them more often when they are on display. The books function as art for the playroom wall. I like to change out the books based on the season. Halloween books for kids also make a great gift. Wrap up a new Halloween book and a pair of Halloween pj's to gift to your kids in the beginning of the season for them to enjoy. They always need new pjs and books are always a good idea.
Halloween Books Make Great Gifts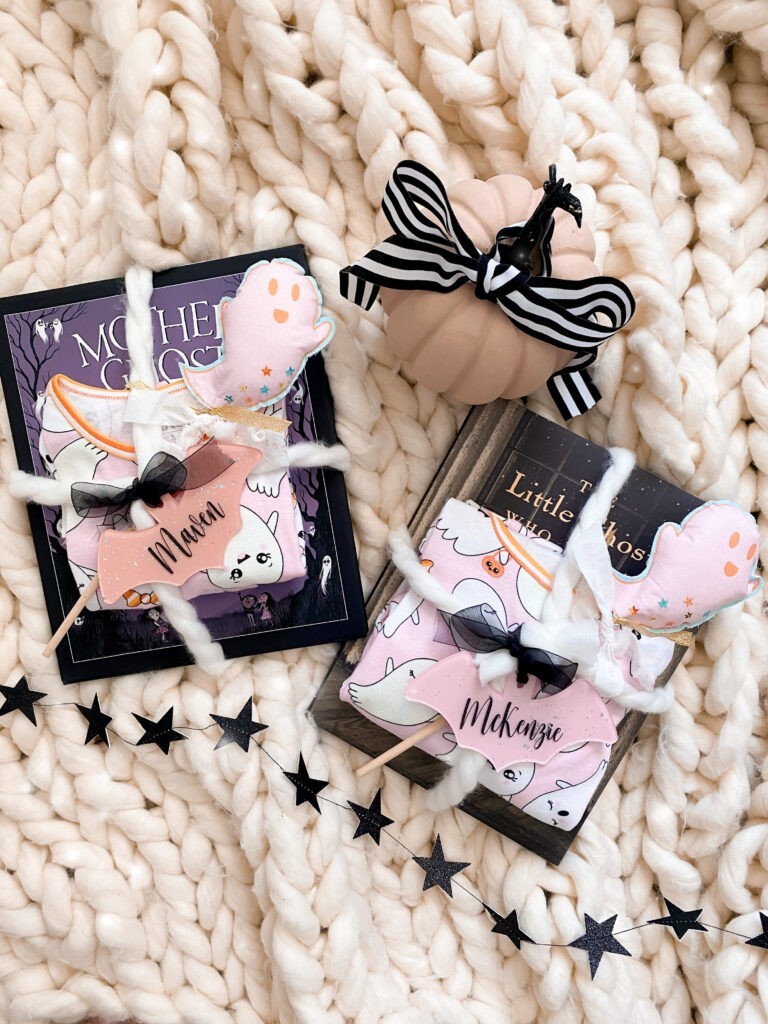 This year I wrapped up two new books and the cutest pajamas that glow in the dark from Children's Place. The ghost wands are from Cici and Me and the personalized bat name tags are from Little Color Co. I love to use chunky yarn for wrapping up gifts. Hobby Lobby always has the best selection.
Shop New & Upcoming Halloween Books
Shop my Favorite Halloween Books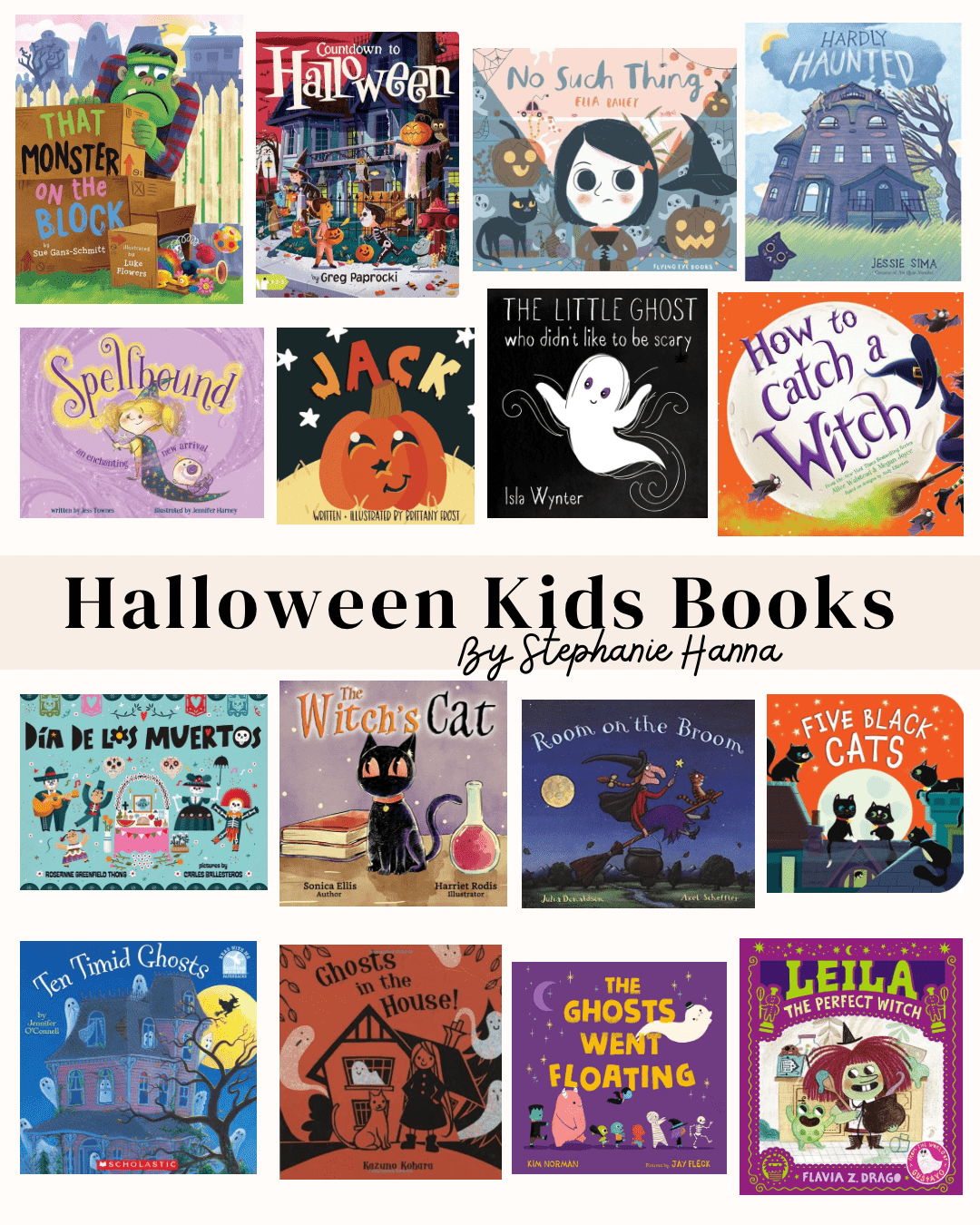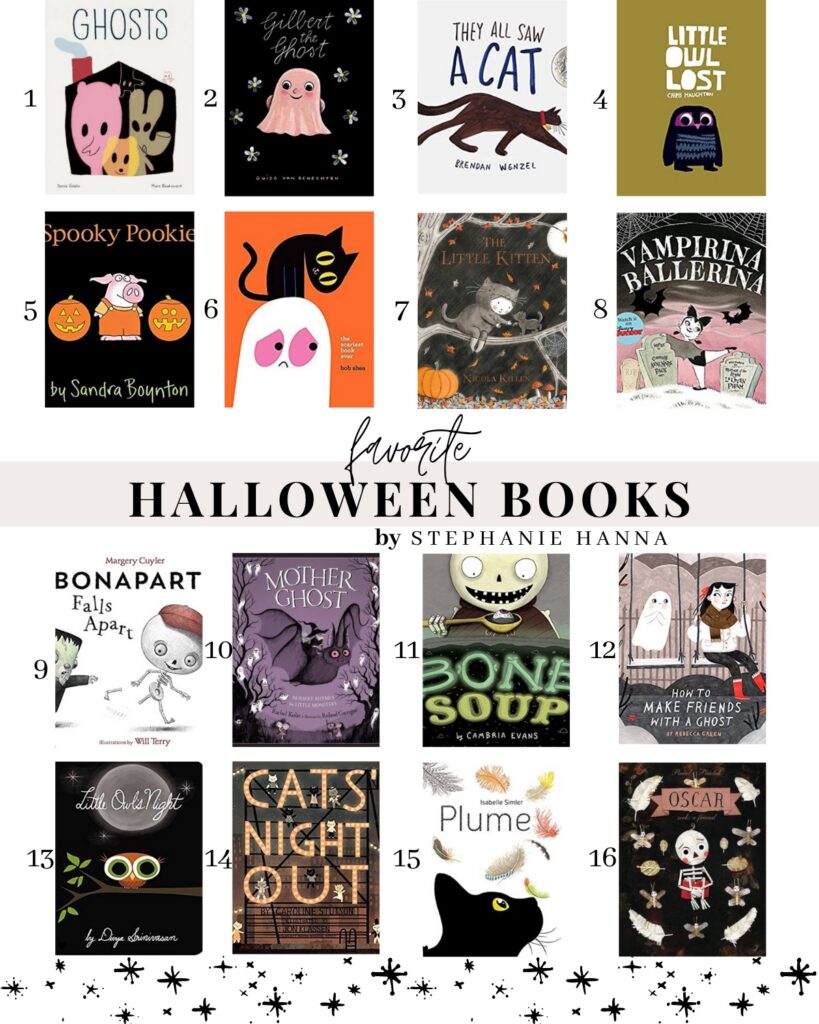 You can click on each book title to shop that book. I do make a small commission on each sale so I appreciate you shopping through my provided links.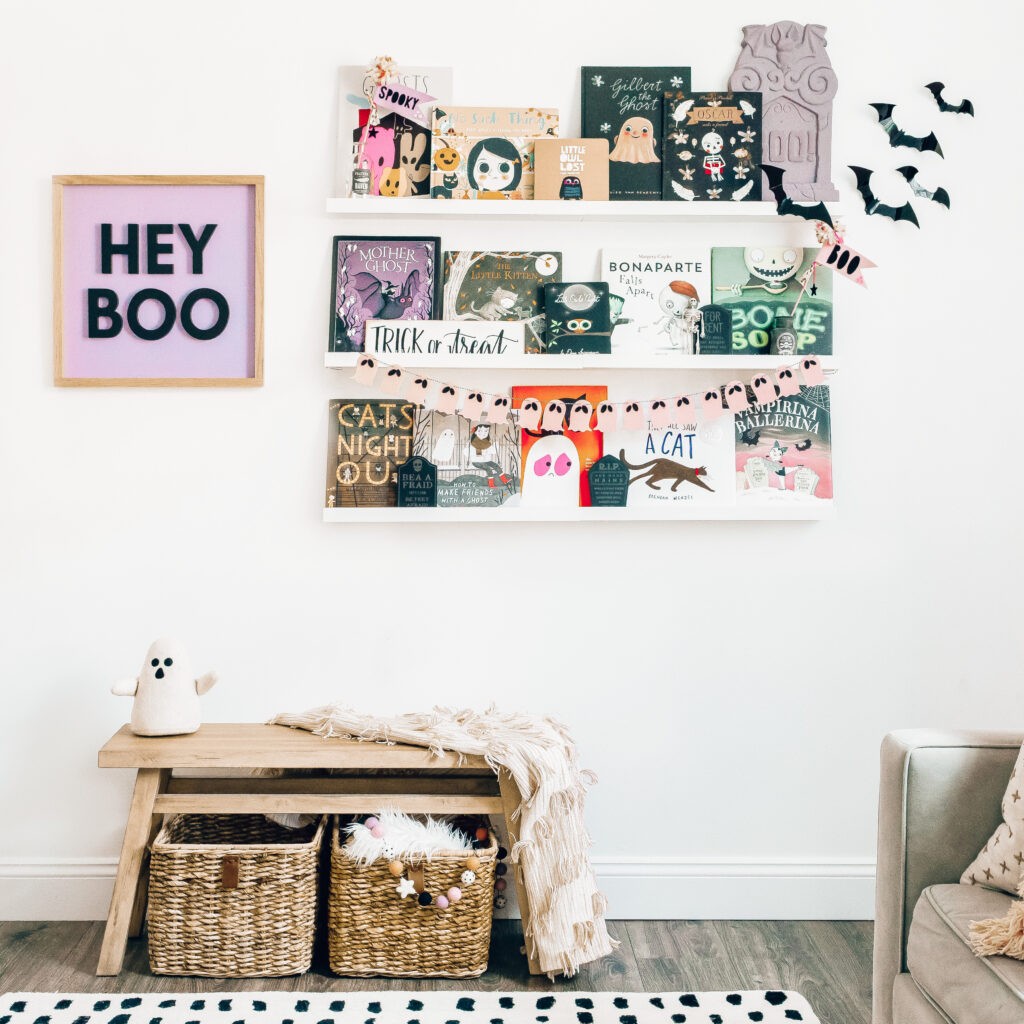 Picture Ledges functioning as Book Shelves
This photo shows the set up last year. I hung 3 Mosslanda Ikea picture ledges that I use for displaying their seasonal books. The Hey Boo sign is from Opal Plus Olive and the cute mini ghost garland is from Pearl and Jane.
Shop more of my Favorite Halloween Books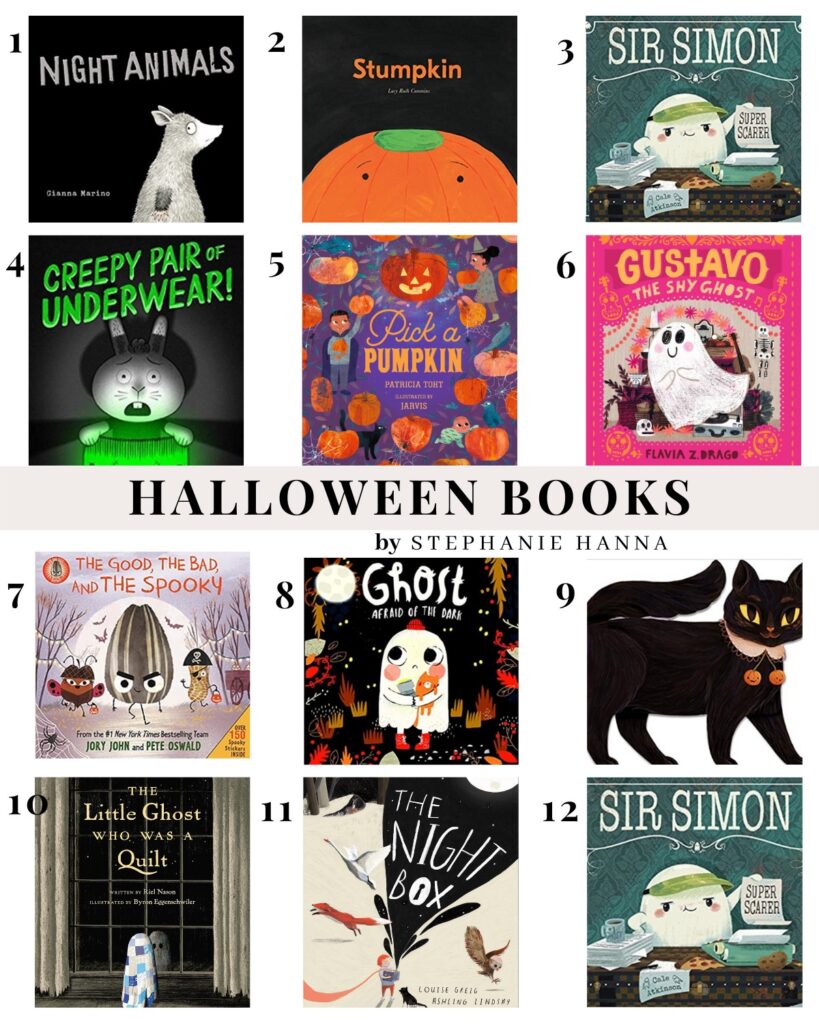 I hope you enjoyed this! Pin the image below on Pinterest to save the list of best Halloween books for kids to refer back to later. Follow me on Instagram for more inspiration and ideas!