The girls love having an advent calendar every year. Last year we did an activity-based advent calendar. This year with Covid it's a little different since we are not able to do all the activities we usually do. They just aren't offered this year which is disappointing, but I've chosen to try and make the best of it. This year I'm still incorporating activities but I'm also doing some days with treats, candy or toys. I try to give myself some days where I don't have to orchestrate an activity or else I might go crazy by the time Christmas comes. lol, It is a lot to plan for especially if you are doing the Elf on the Shelf too. My girls love the Elf on the Shelf so I am doing both. I choose to plan everything out before December 1st to make my life a little easier.
I made this advent calendar by suspending a birch log from the ceiling with jute twine and metal eyelets. I added a garland with pinecones. Merry letters wrapped in yarn and chipboard stars from Hobby Lobby. I used small brown bags and boxes that I tied from the birch log. Pom poms, stars, and tassels add a little festive touch. I put the scavenger hunt clues in each bag and box for the coordinating day. Keep scrolling for kid-friendly advent calendar ideas.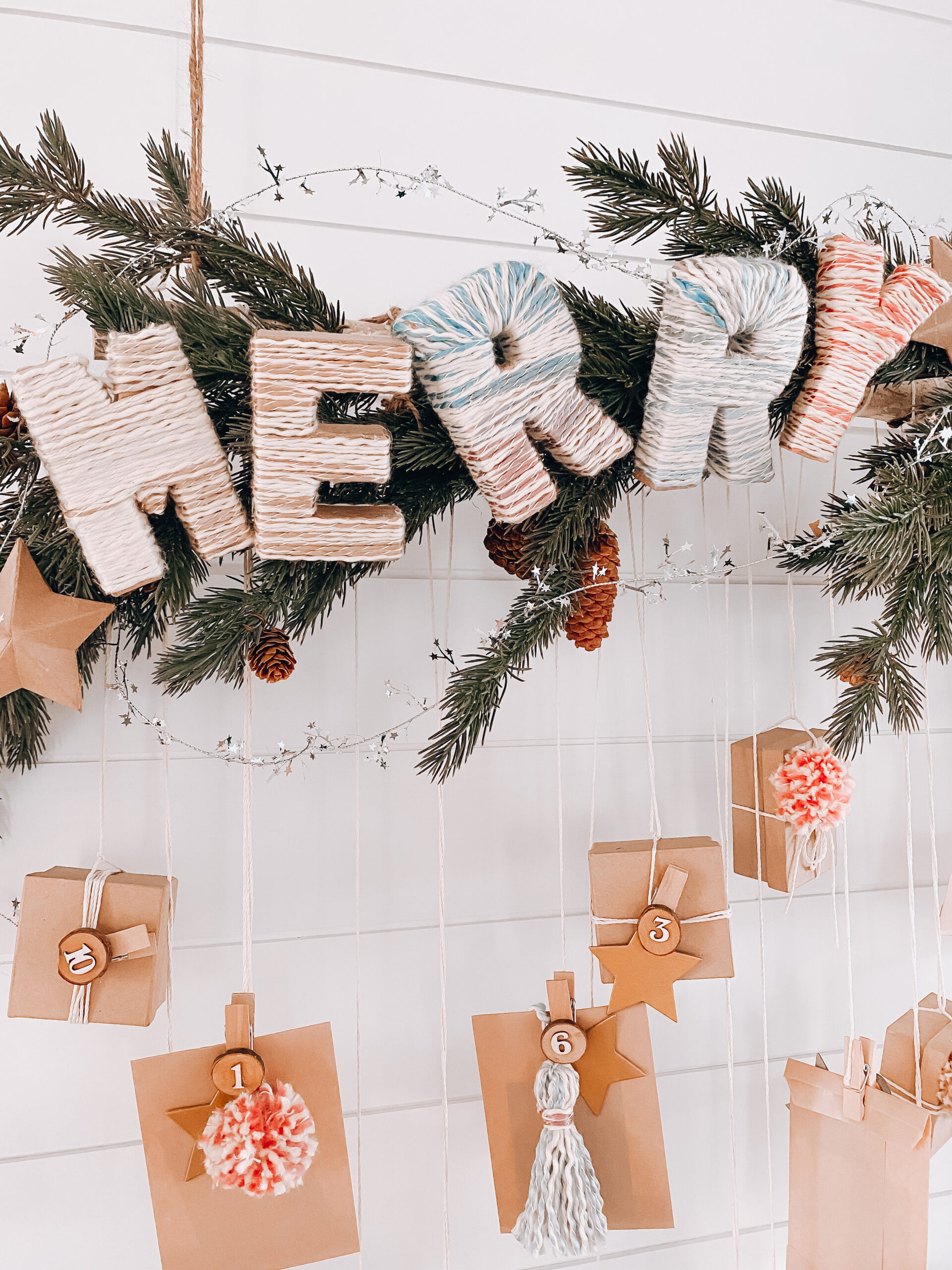 I'm excited to share with you a fun collection of Holiday Magic printables my friend Jessica and I from Celebration Stylist designed to help bring a little magic to your Holiday Season. We have designed a set of printables including the Advent calendar scavenger hunt, calendar of activities for December, pin the nose on Rudolph, magic reindeer food tags, decorative flags and labels. Use them for a fun little reindeer food making party with your kiddos. Mix oatmeal and a little glitter for a easy diy with your kiddos. Put it in a little container or plastic bag and tie the Magic Reindeer food tag on for the cutest little keepsake. They can sprinkle it on the lawn on Christmas Eve so the Reindeer can find your home. My girls love doing this.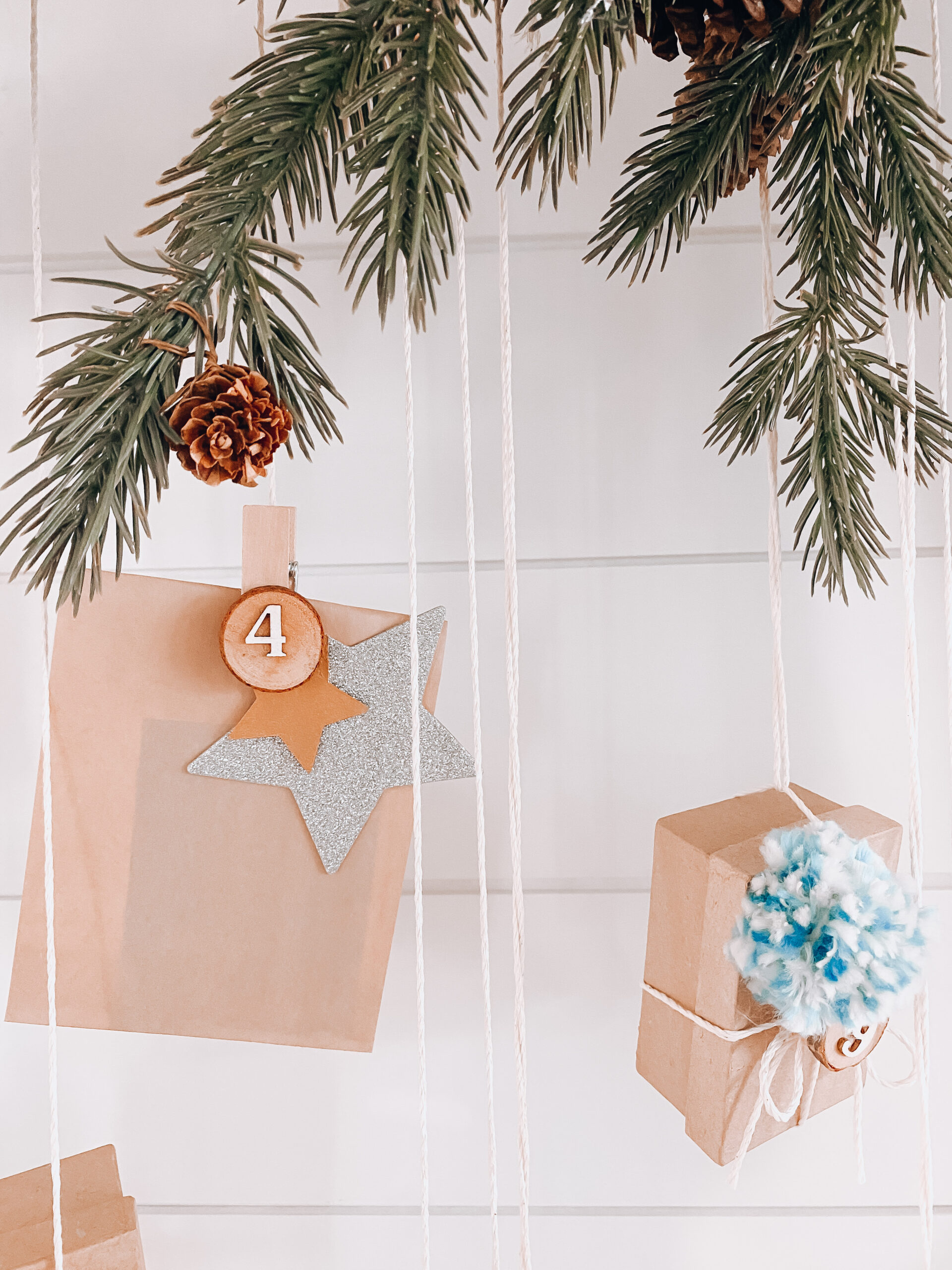 For my followers we are offering the Scavenger Hunt Advent Clues for free!!! You can use these for your advent calendar or if you wanted to do a fun Scavenger hunt in one day you can use them for that too! My girls love reading the clues and finding the spot where I will have the activity or prize for that day. Please see the clues below. Click on the link for the free download. If you use these please tag me on Instagram @stephaniehannablog I would love to see how you use them.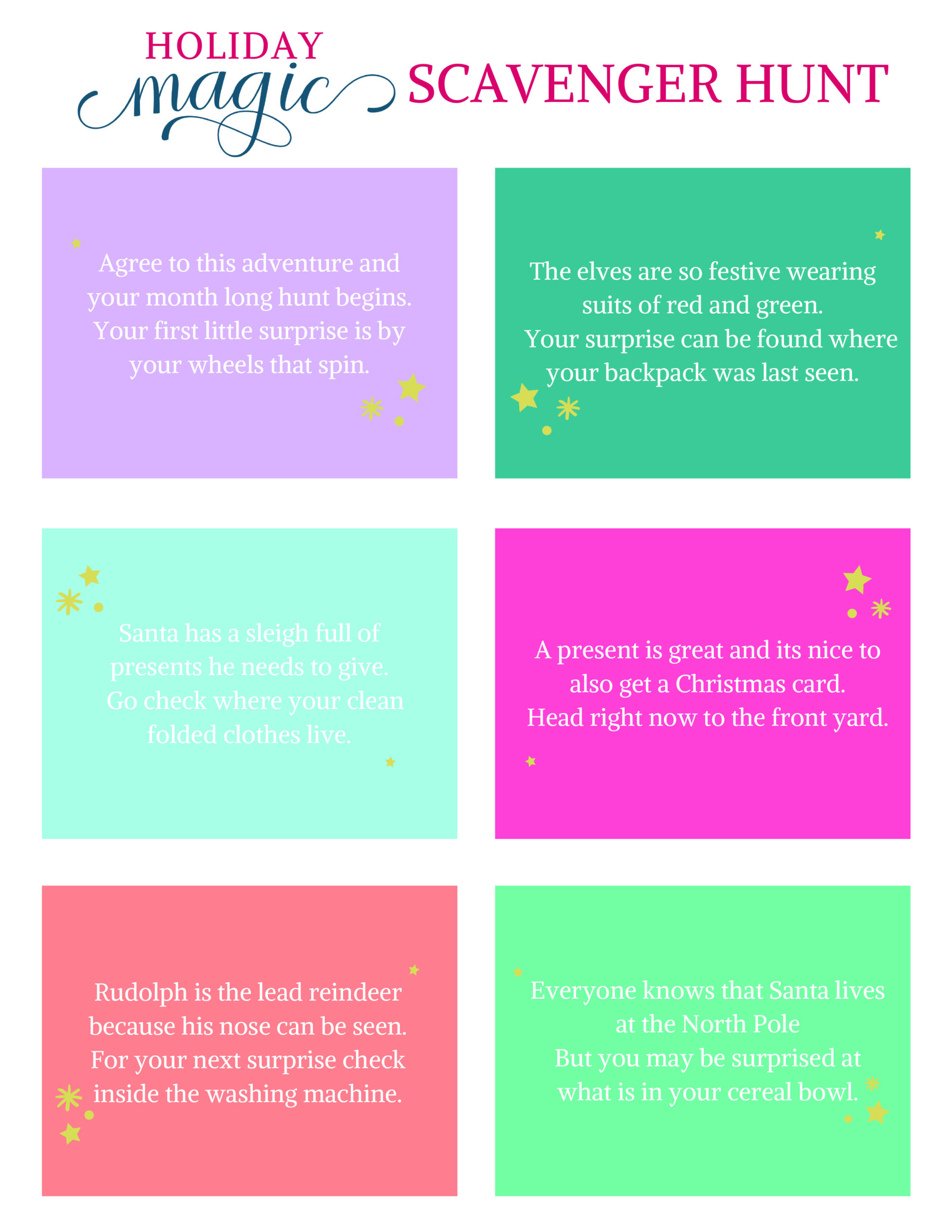 Christmas Scavenger Hunt Clues Printable – FREE DOWNLOAD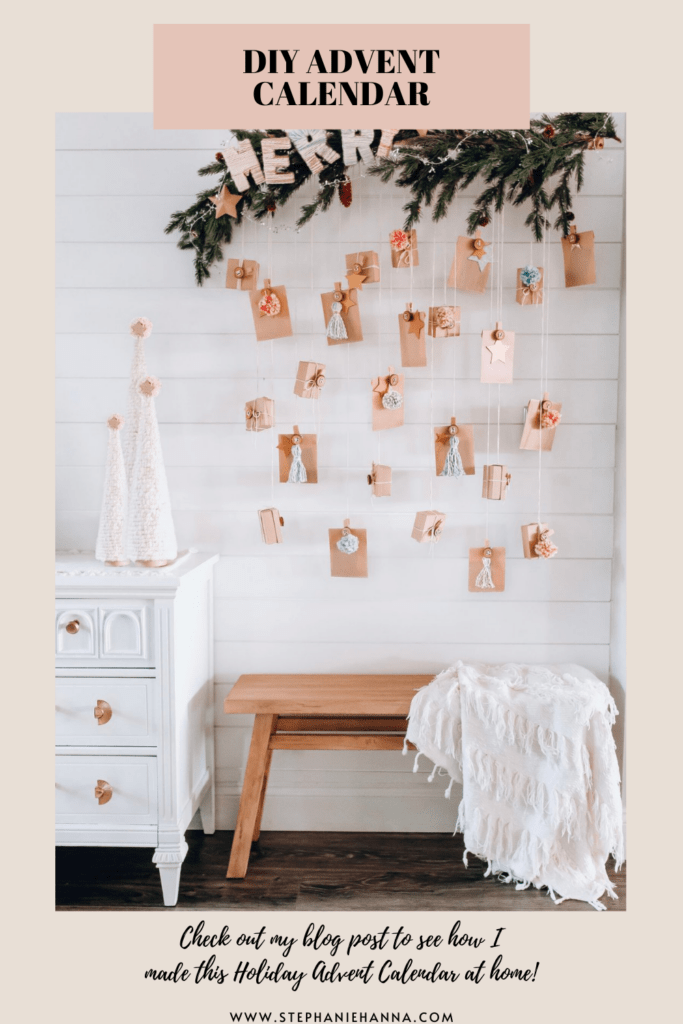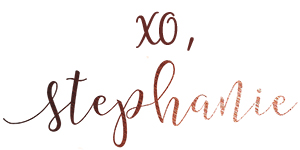 KID-FRIENDLY ADVENT CALENDAR