We live in the pool during summer. It's hot and sticky in South Florida so we do everything we can to stay cool. Ice cold homemade ice cream sandwiches make the long hot days a little sweeter. They are definitely a crowd pleaser.
I bought all of the ingredients from ALDI. I love shopping at ALDI for affordable, quality ingredients. All you need to make the ice cream sandwiches is ice cream, sugar cookie mix and sprinkles. You can make your sandwiches with any flavor ice cream or cookies. My girls love sprinkles and vanilla ice cream. Chocolate chip cookies with cookie dough ice cream would be delicious too! They really are so simple to make.
*this post is sponsored by ALDI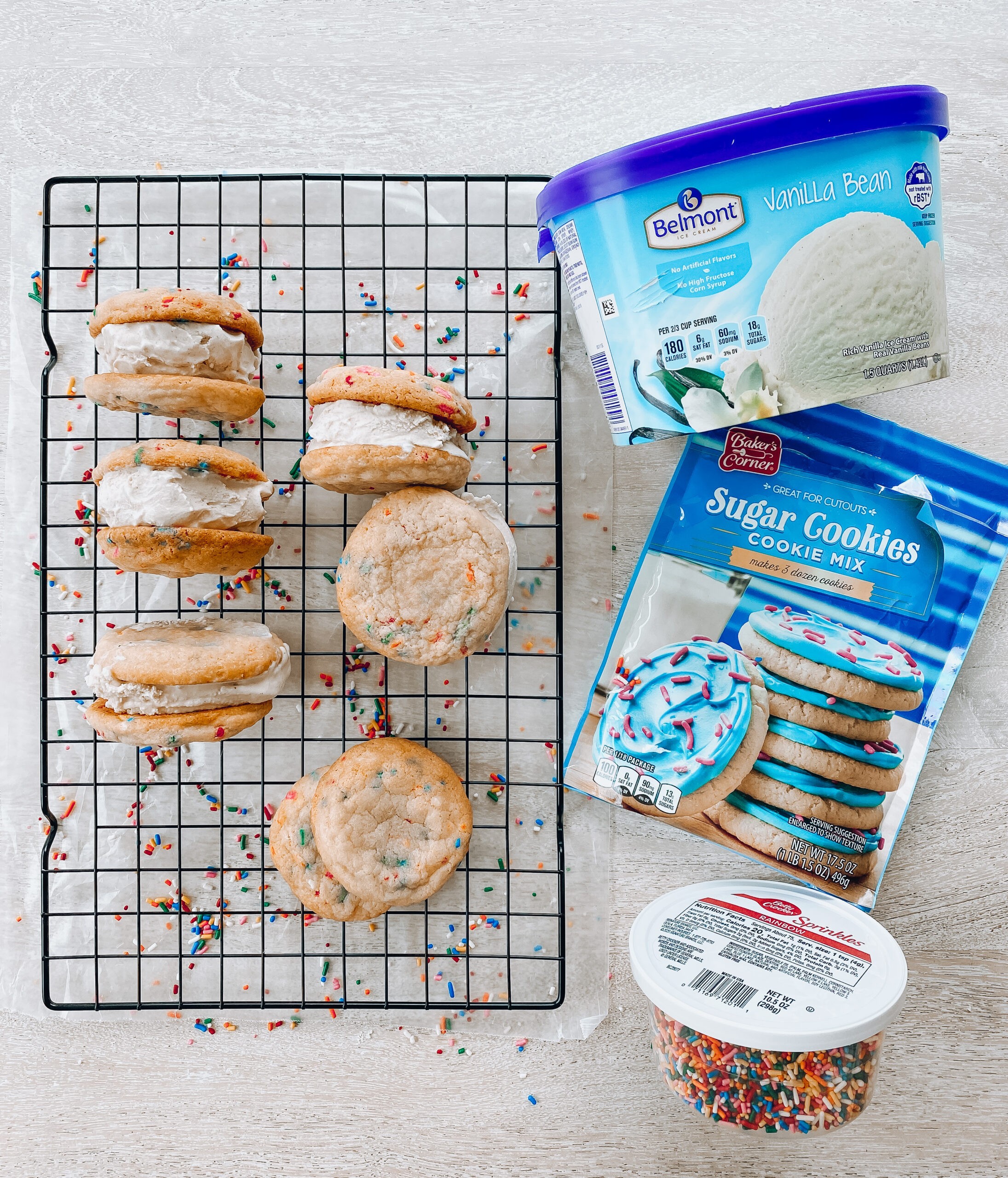 Check out my recipe:
Sprinkle Sugar Cookie Ice cream Sandwiches Recipe
Approximate time: 1 hour
Serving size: approximately 8 ice cream cookie sandwiches
Ingredients:
Baker's Corner Sugar Cookie Mix
1 egg
Countryside Creamery Butter
Water
Rainbow Sprinkles
Belmont Vanilla Bean Ice cream
Step 1: Follow the instructions on the sugar cookie mix. You will need an egg, water and butter. Add rainbow sprinkles to the sugar cookie mix. Bake at 375 degrees for 10 minutes. Don't over bake them. A little under baked is best for making the ice cream sandwiches. Make sure the cookies are completely cool and then place the cookies in the refrigerator for 15 minutes before adding the ice cream.
Step 2: Leave the ice cream in the freezer until you are ready to make your sandwich. Take your cookies out of the refrigerator. Scoop out the ice cream and place on the bottom side of one cookie. Add another sugar cookie to the top creating the sandwich. Wrap in parchment paper and place back in the freezer.
Step 3: When you are ready to serve the ice cream sandwiches roll the sandwiches in more sprinkles. You can never have enough sprinkles!
One of my favorite things about shopping at ALDI is the ALDI Finds aisle that changes each week with fun seasonal items! Maven was so excited when she saw the pool float. I love visiting weekly to check out what's new!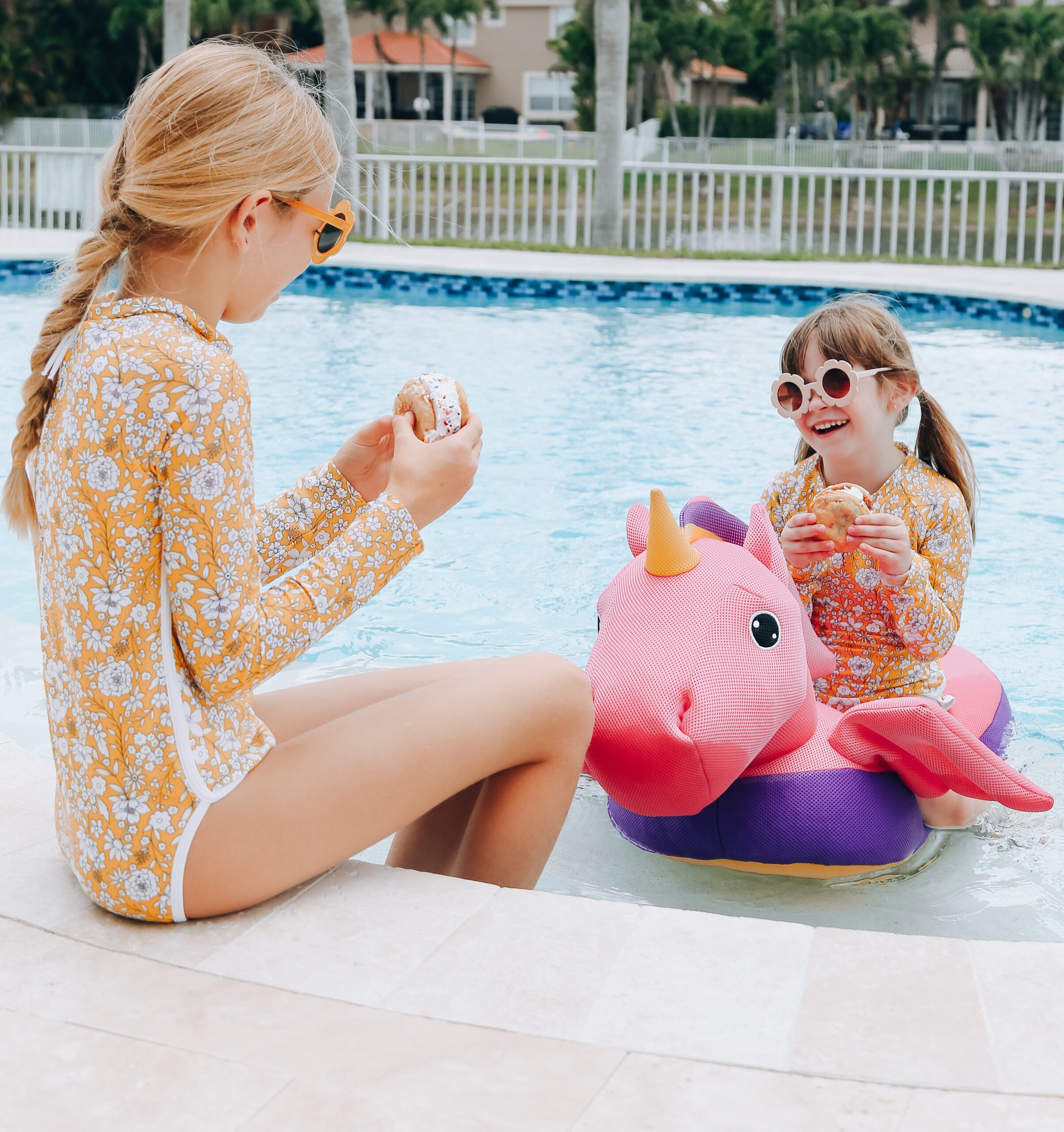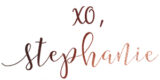 HOMEMADE ICE CREAM SANDWICHES