Halloween DIY potion bottles, yes please! Especially when they are $1 each. I found potion bottles from the dollar spot at Target and jazzed them up to fit my Halloween decor this year. This was easy and fun.
This post may contain affiliate links.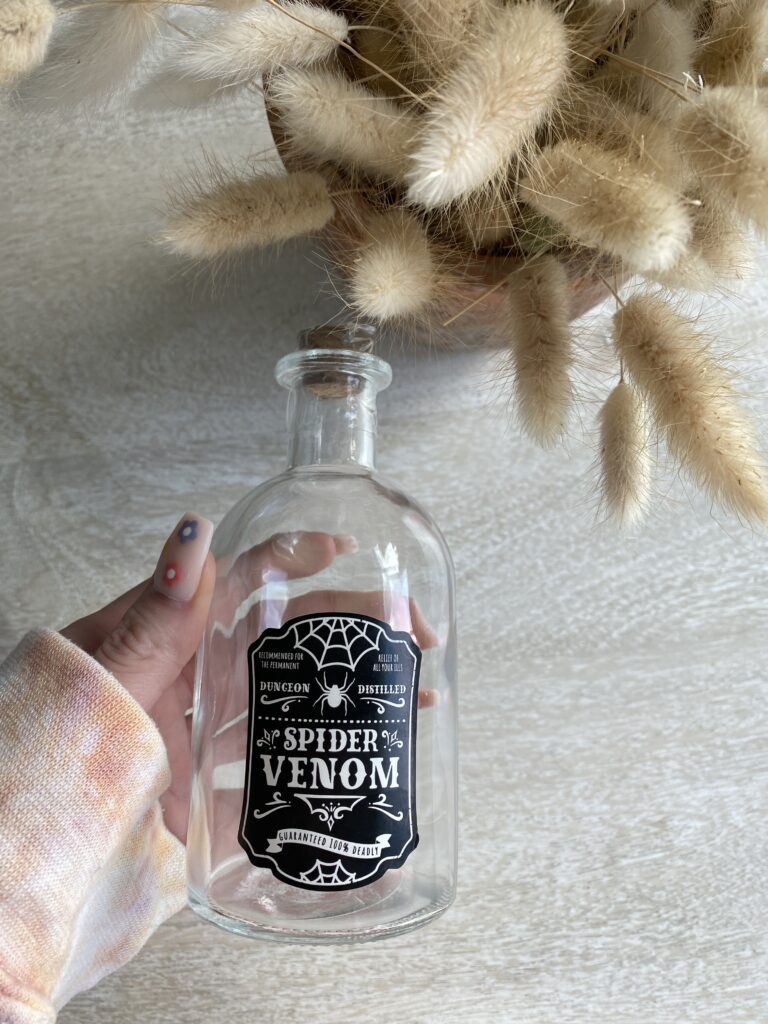 First soak your bottles in warm water to remove the labels. Make sure you take the cork out before soaking them. The labels will remove easily. Leave the bottles out to dry for a few hours.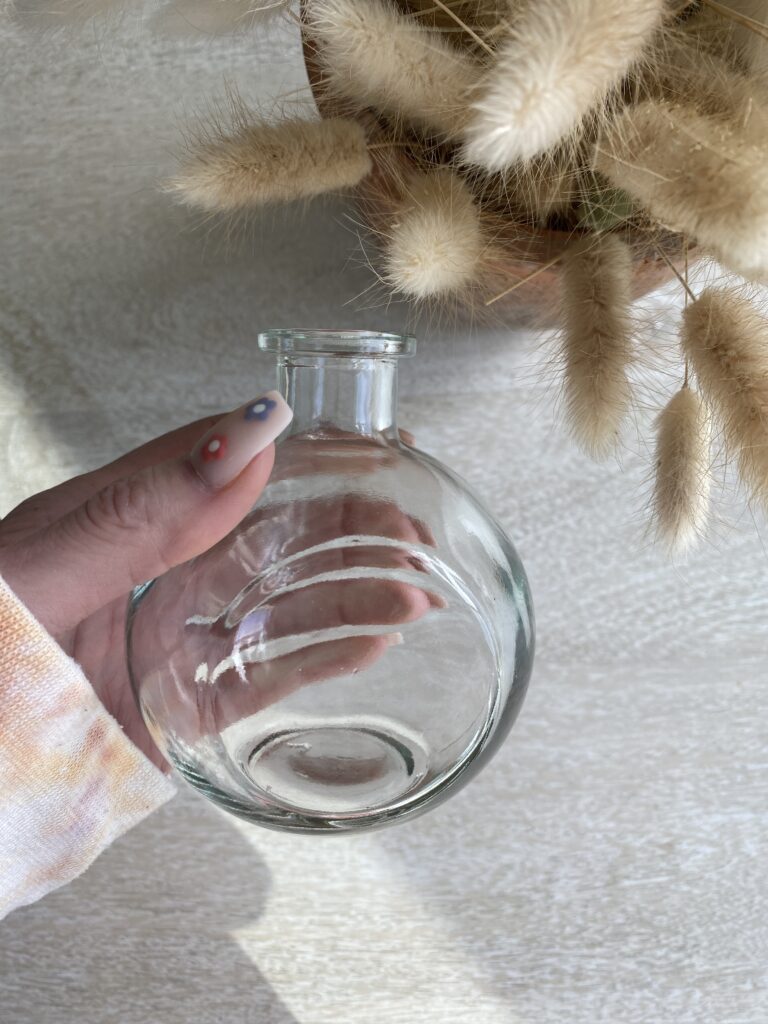 This post may contain affiliate links.
Next you are going to paint your bottles. I wanted an earthy aged feel so I mixed baking soda with my acrylic paint to give the bottles a chalky textured finish. I suggest adding a little baking soda at a time to your paint palette to slowly add more until you reach the desired consistency. Adding the baking soda makes it easier to cover the bottle and only requires two coats for complete coverage.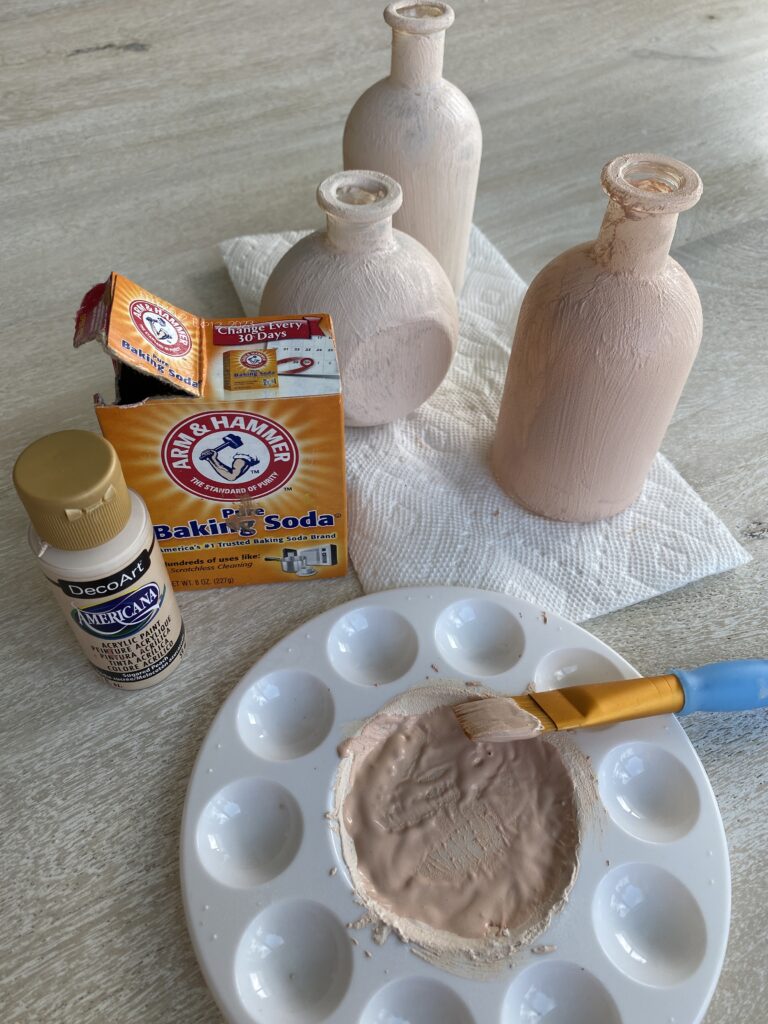 Paint
I used Americana Sugared Peach, Ceramcoat Touch o Pink, Folkart Crushed Coral, Craftsmart Coral, Americana Honey Brown. These paints can be found at Hobby Lobby and Michaels. It takes two coats.
After you get your bottles painted and they have time to dry next you will wrap the top of the bottles with twine. I'm all about the details and this little touch makes the bottles look more interesting and adds a little flair. You can find twine at any craft store. Use hot glue to secure it around the top of the bottle.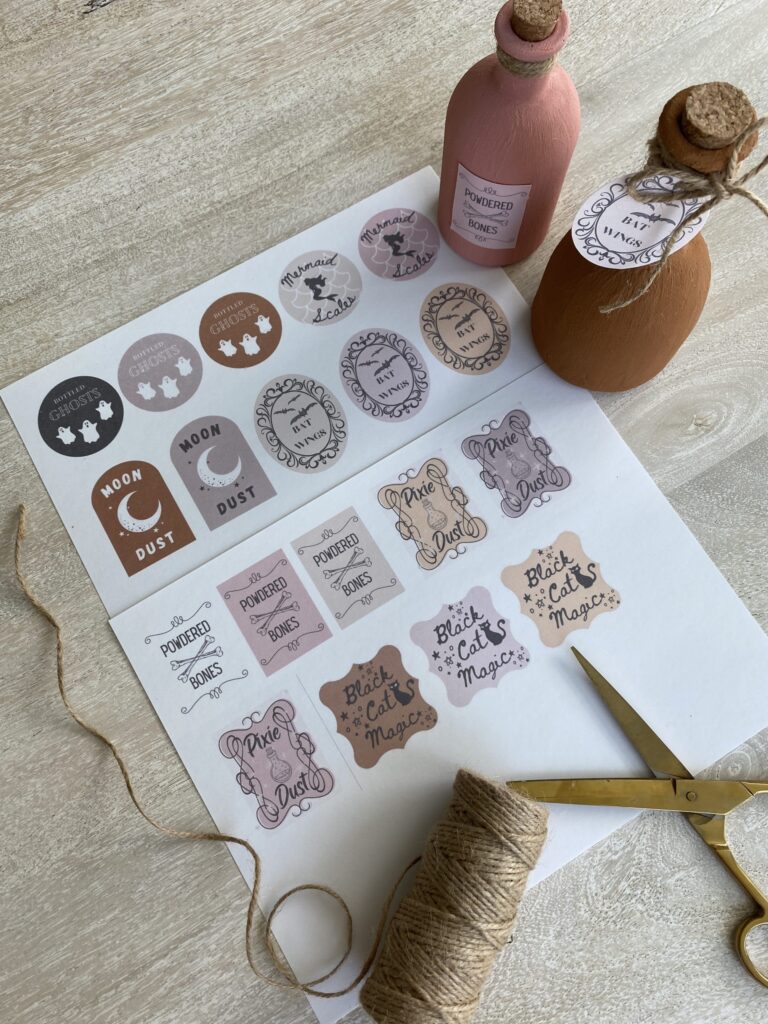 On to the potion labels for your Halloween DIY potion bottles. I designed potion labels for you for free! I looked everywhere for a pretty potion label that wasn't so scary and couldn't find any that I liked, so I decided to make them instead. All you have to do is click on the link below and you can download the printable potion labels for free! My treat to you. If you use them please tag me on Instagram. I would love to see them. FREE Potion labels download.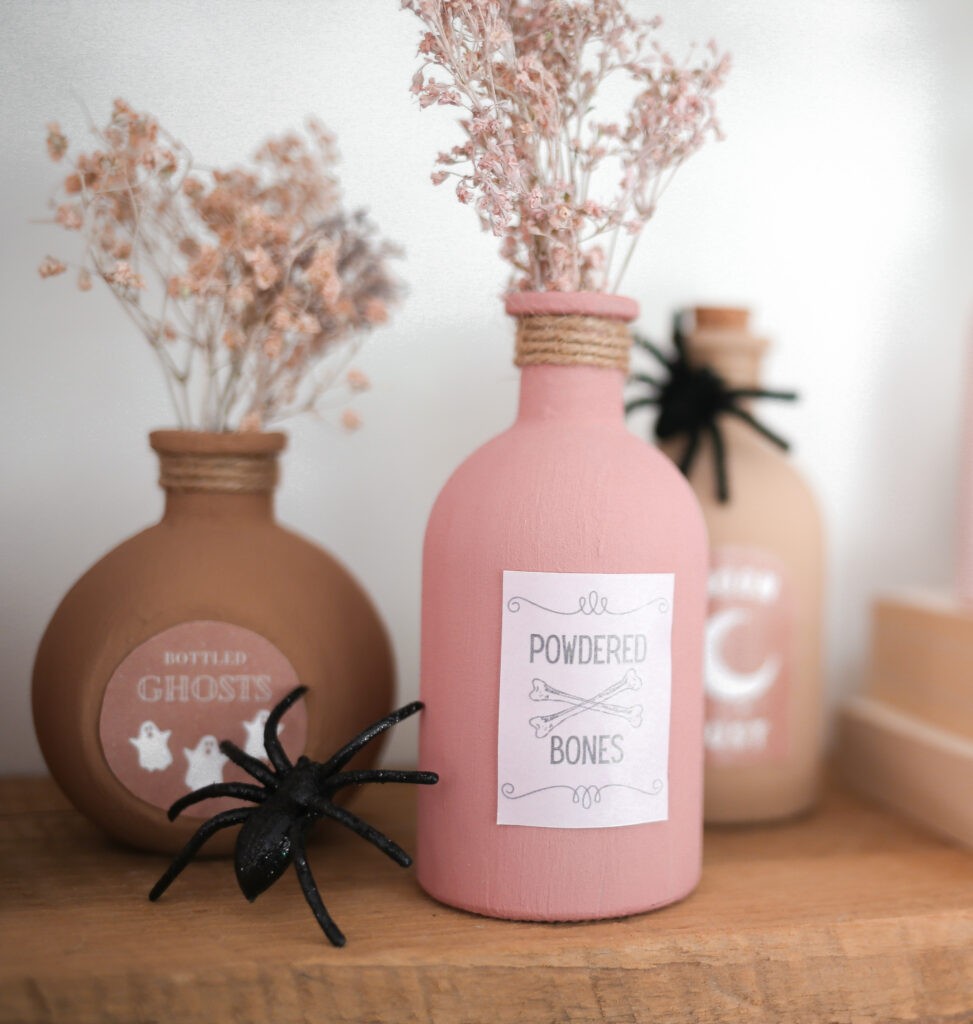 Hot glue works to adhere the labels to the front of the bottle or you can use a hole punch to tie the labels onto the neck of the potion bottle. Thats it you did it! So easy right? I styled my kitchen shelves with old books from the thrift store, black spiders, painted baby's breath and a moon and stars garland from Pearl and Jane.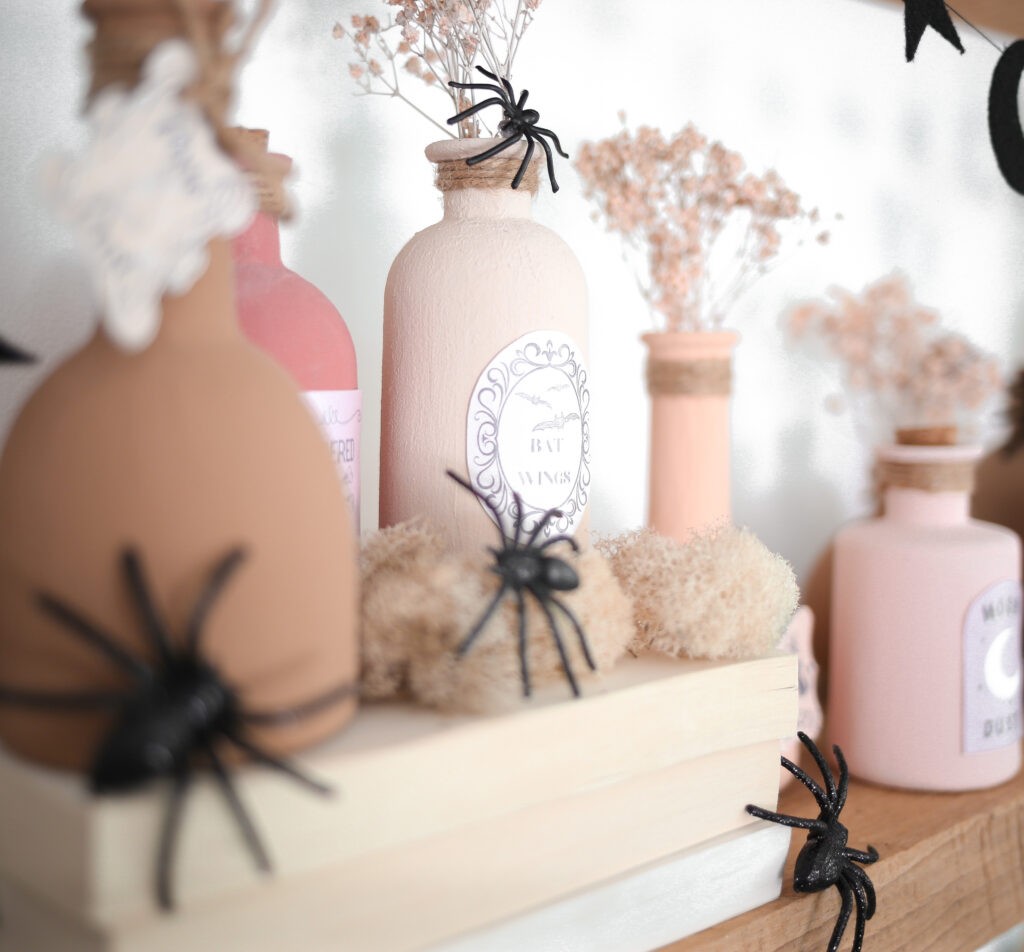 I hope you enjoyed this step by step guide to making your own Halloween potion bottles. If you make your own please be sure to tag me on Instagram so I can see. Follow me on Instagram for more Halloween decor inspiration and pin the image below on Pinterest to refer back to at a later time!