Wow! You all have loved this Boho Halloween wreath I made. Who knew that the first wreath I ever created would be such a hit. Proof that when you feel intimidated by something and unsure that you can do it, do it any way! YOU WILL SURPRISE YOURSELF. I have gotten so many requests for the products I used to create this DIY Halloween wreath and the exact steps I followed. I'm going to do my best to provide you with everything you need to create one yourself. As always I appreciate when you shop my links, I do make a small commission on each sale.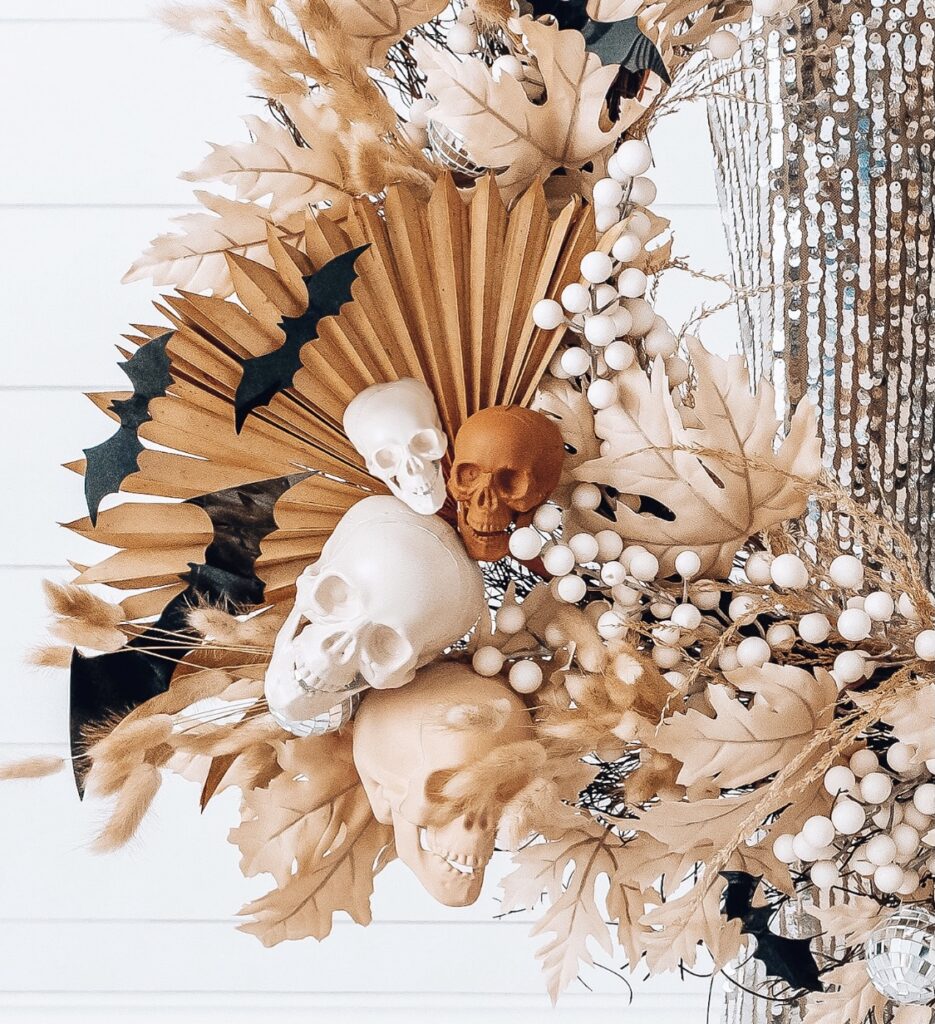 This post may contain affiliate links.
Step by Step How To Boho Halloween Wreath
First buy a grapevine wreath base. This wreath is 30 inches in diameter. You can purchase a large 30 inch Grapevine base here. 
Next add your first layer of white berries and light colored leaves. I use a little hot glue on the end of each stem when adding it to the grapevine base for durability.
To fill in the gaps where you can still see some of the grapevine base I added  wispy dried grass.
The dried palm spears come next. These are heavy so I would recommend using tiny tie straps or thick floral wire to attach them to your wreath.
After you have secured the palm spears then you are going to start adding your painted mini tombstones and skull heads. I used an assortment of sizes for the painted skull heads. I like the dimension that using different sizes added to the wreath.
The paint colors that I used for the tombstones and skull heads are:
Hand Made Modern craft paint malted milk and driftwood found at Target.
Americana acrylic paint- light mocha and warm beige found at Michaels.
After you have painted your skulls and tombstones use hot glue to attach them onto your wreath.
I had to add disco balls to this wreath. That little glitz and glamour makes my heart happy. Shop the disco balls I use for everything here.
The last two steps in completing this boho Halloween wreath are adding the bats and bunny tails. The bats I hot glued on and for the bunny tails I made little groupings of them attaching them to the wreath with floral wire.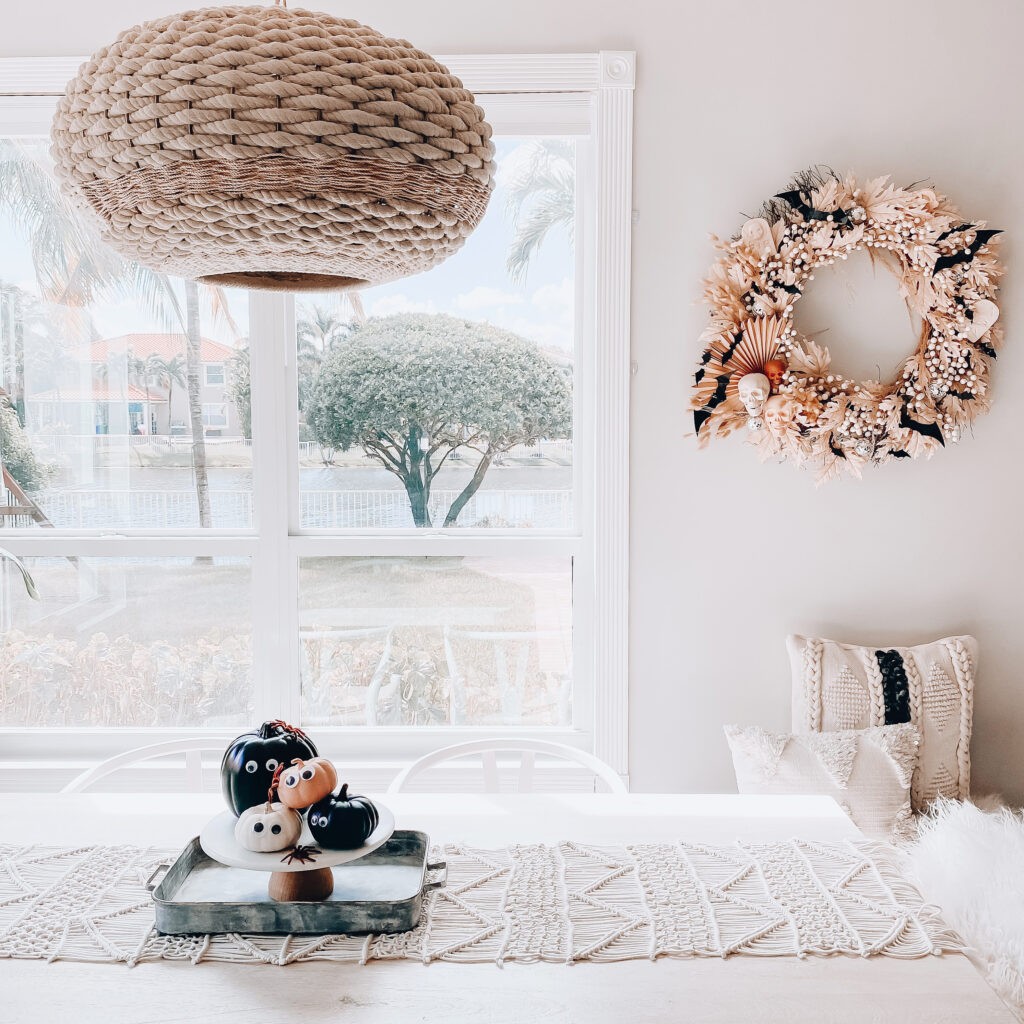 I hoped you enjoyed this! If you do make a wreath like this one tag me on Instagram or send me an email I would love to see it. As always if you have any questions please email me. Pin the image below on Pinterest to save this DIY Boho Halloween Wreath Tutorial!