I am so proud of the DIY fall floral wall installation I made for my office. I've seen so many amazing floral wall hangings over the past year. I was inspired to try and make one for the Fall season that I could keep up and enjoy for the next two months. My new Ooh La La neon sign from Brite Lite Tribe is so much fun. I couldn't wait to spice it up for the Fall season. Use my promo code STEPHINSPIRE for 10% off your Brite Lite Tribe Neon order.
AFloral is my favorite source to find all of the beautiful trending colors for dried and faux flowers. I could spend hours on their site dreaming up beautiful bouquets, centerpieces and wall hangings. The possibilities are truly endless and they have everything you could ever want! Here are the supplies I used to make my wall hanging.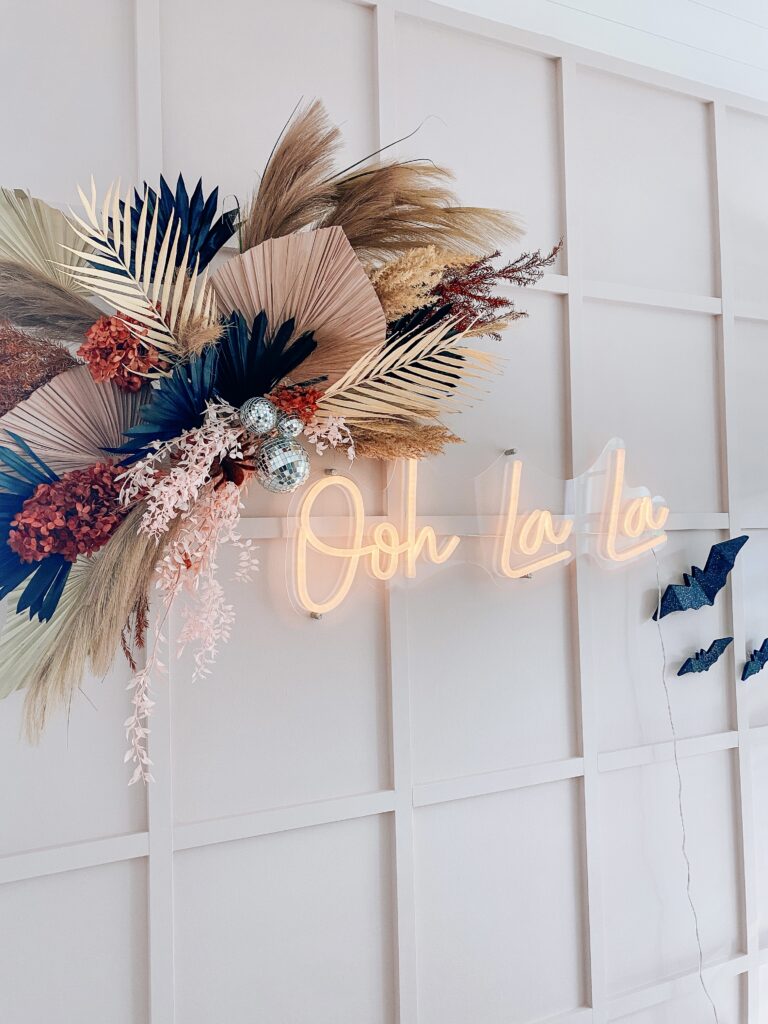 Fall Floral Wall Installation Supplies
Floral Chicken Wire
Command Hooks
Zip ties
Floral Wire
Disco Balls
Dried and Faux Florals from Floral (listed below)
Afloral Faux and Dried Flowers
I have a promo code for you to use for www.afloral.com! It's good through September 30, 2021. Use code SHB20 for 20% off all products. Minimum purchase of $50.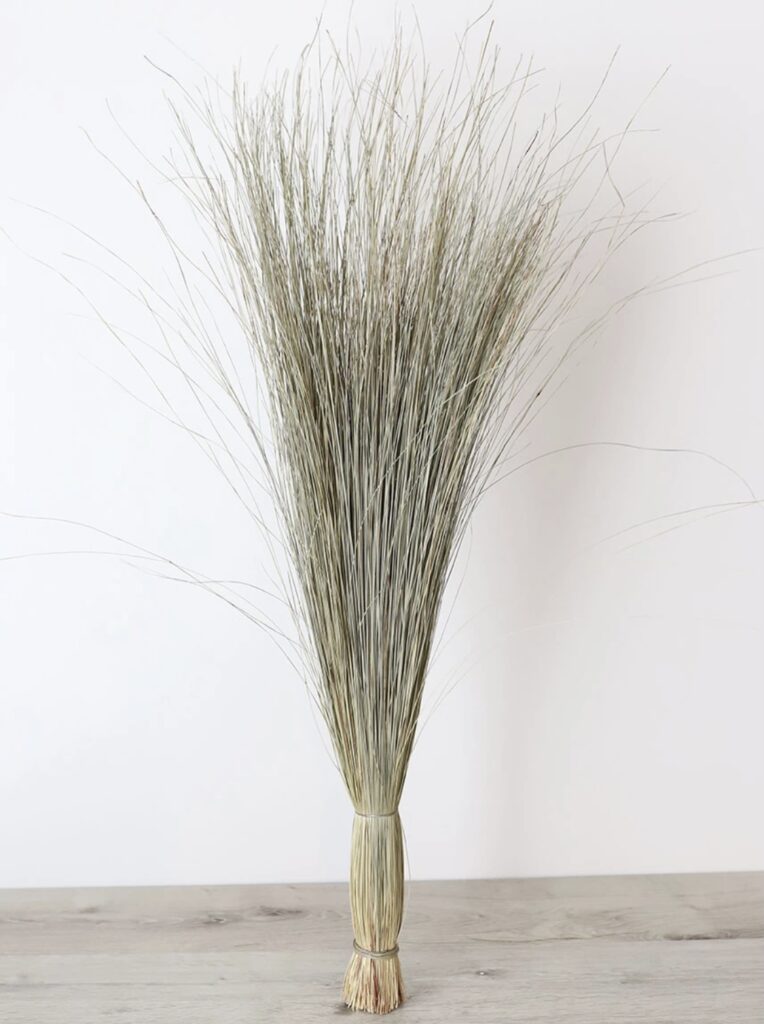 Preserved Green Dune Grass Bundle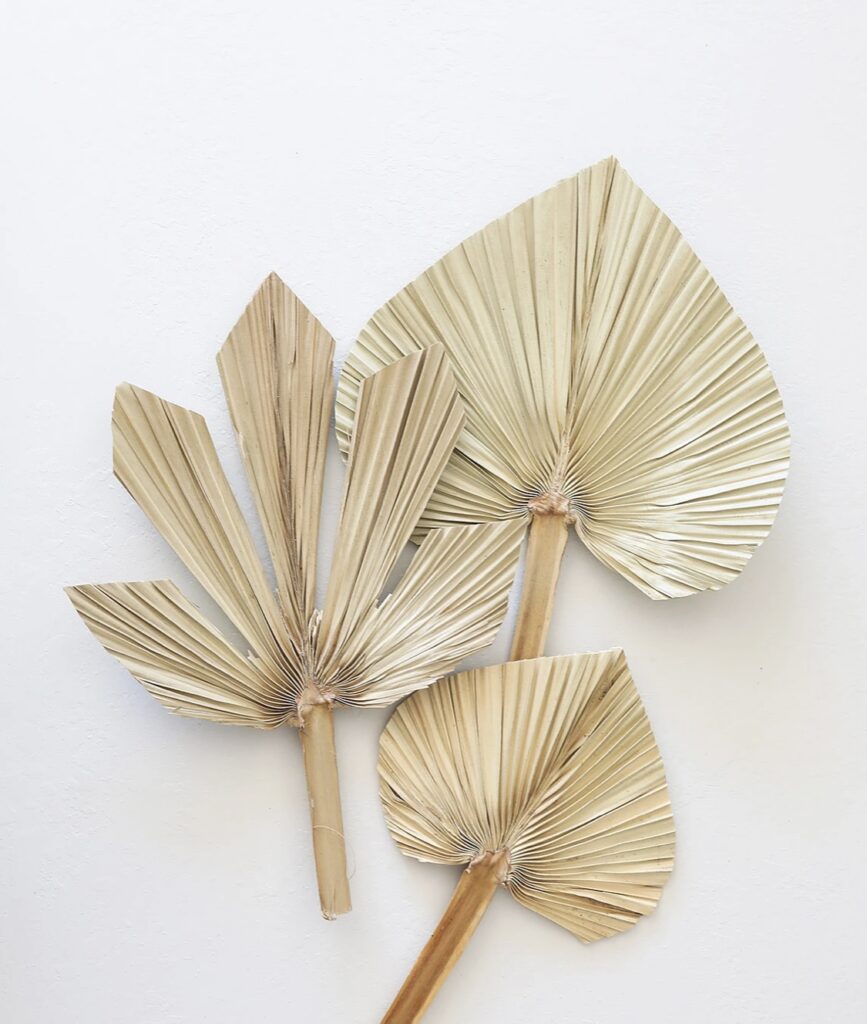 Pack of 3 Floral Natural Sun Palms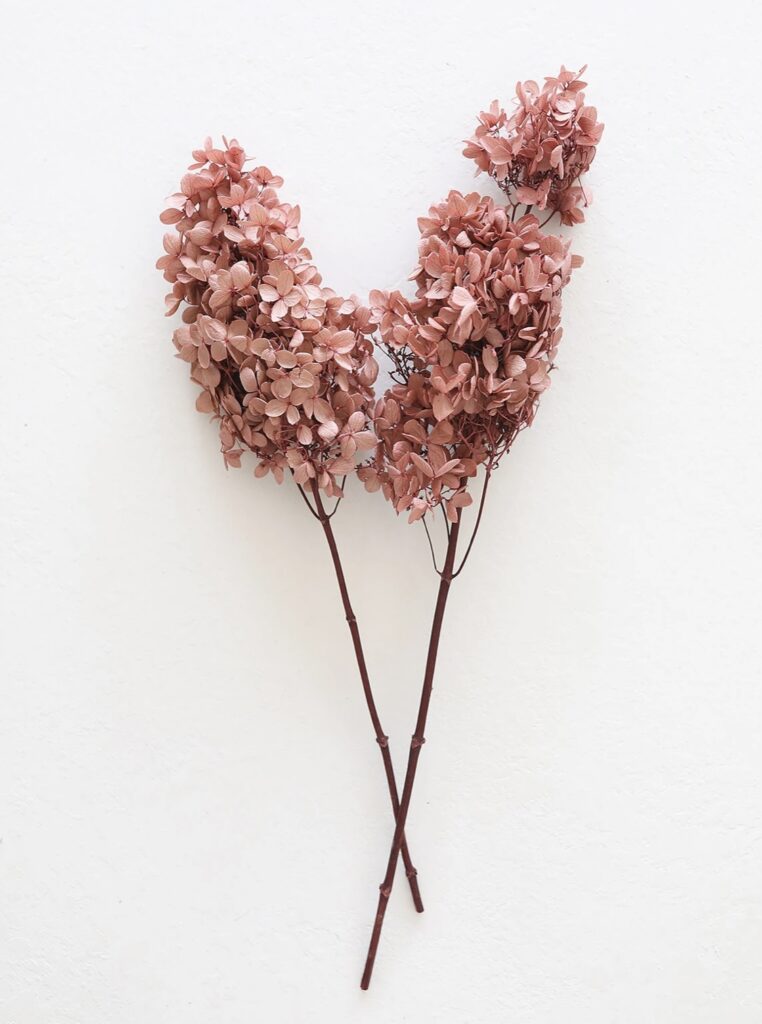 Mauve Pink Preserved Hydrangea Flowers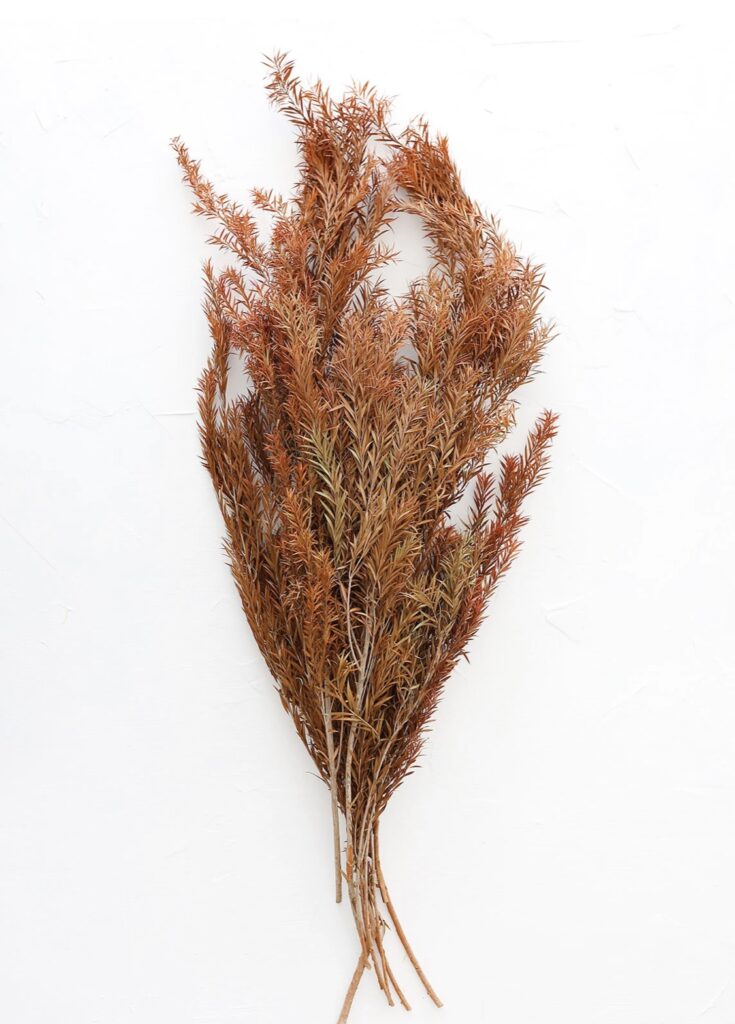 Terracotta Preserved Melaleuca Bracteata Leaf Bundle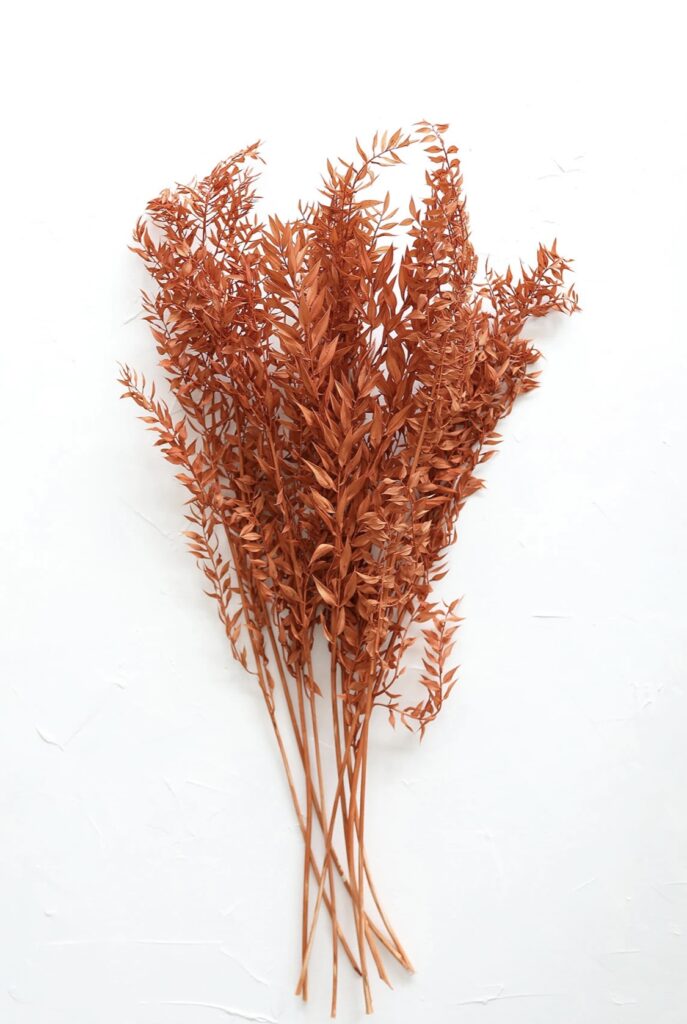 Dried Ruscus Leaves in Terracotta Orange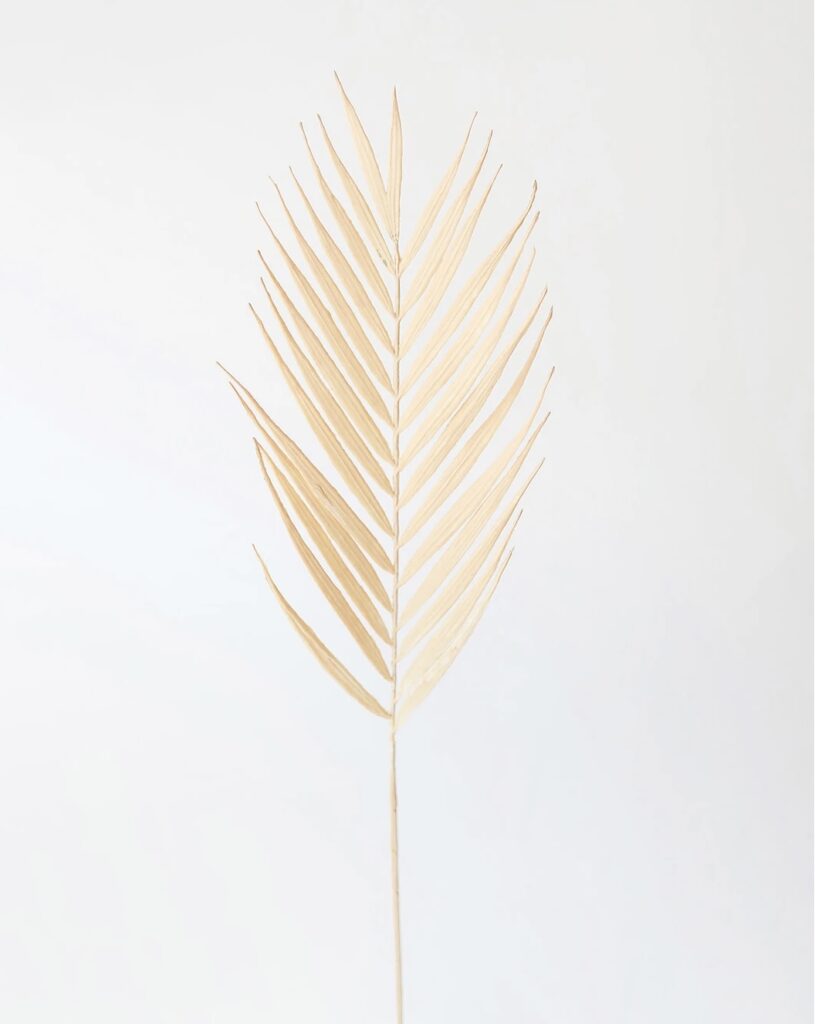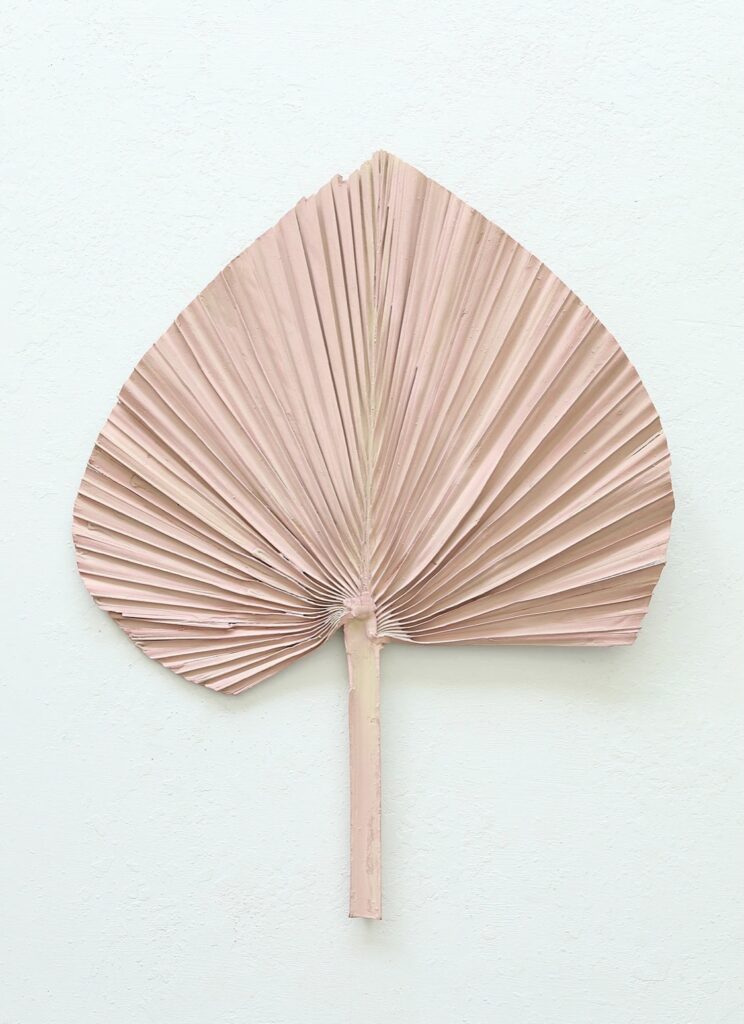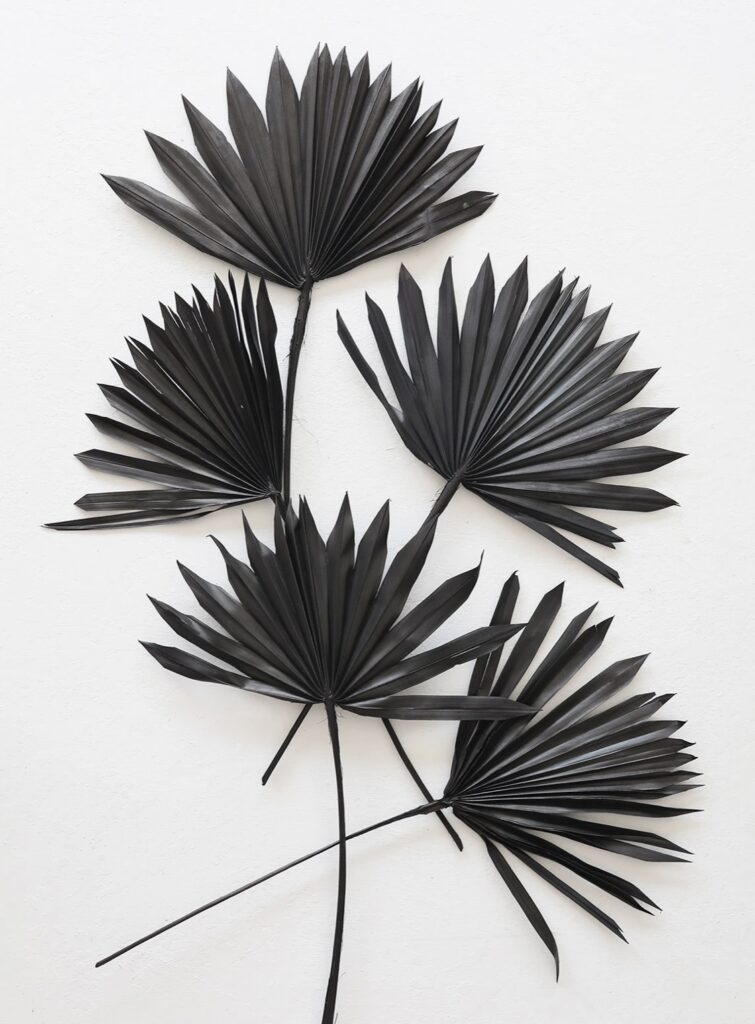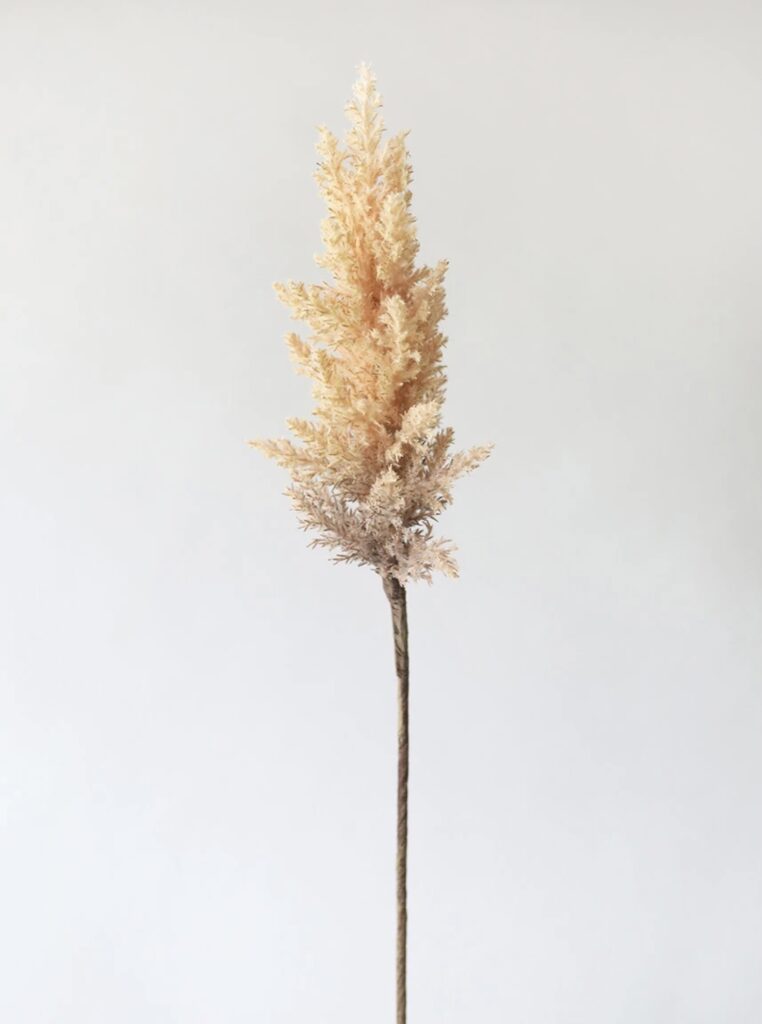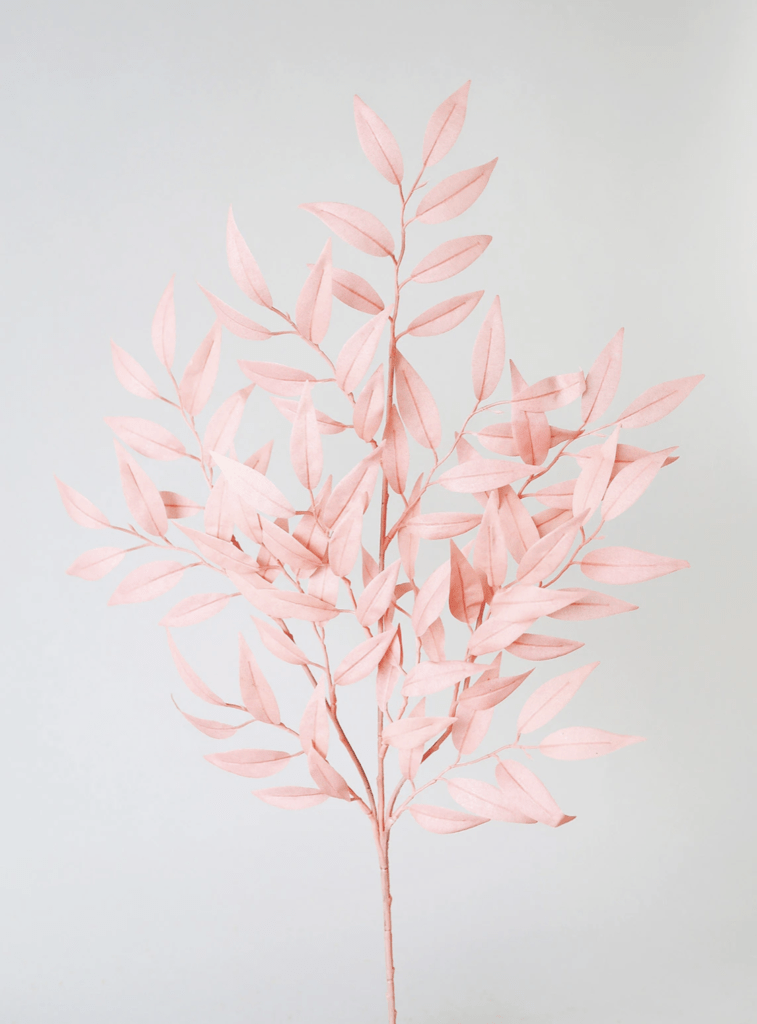 Directions
Start by rolling your chicken wire into a tube. Be careful it is sharp. Use the floral wire to secure the chicken wire into a tube.  Shape the tube into the shape you want your diy floral wall installation to have. I shaped my tube around the Ooh La La sign so it would be coming off the top of my neon sign and flaring out to the side.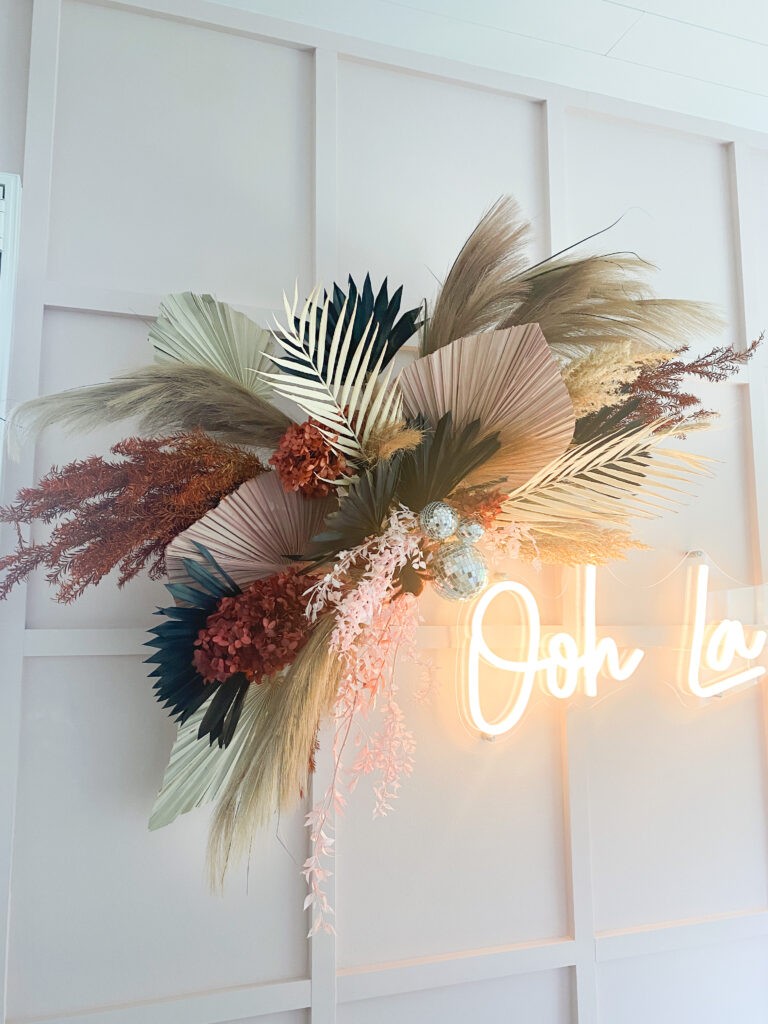 Next use three command hooks on the wall to hang your chicken wire tube from. If you need to use the zip ties you can wrap them around the chicken wire and onto the command hooks. Once you have the chicken wire tube hung you are ready to start placing your florals.
I started with the larger pink sun palms and built it from there. Add the bushy florals last to hide any of the exposed chicken wire and add the disco balls for the final touch. Use the floral wire to attach the disco balls to the chicken wire. Then you can stand back and admire your work. I honestly couldn't believe I made this. You can do anything if you put your mind to it!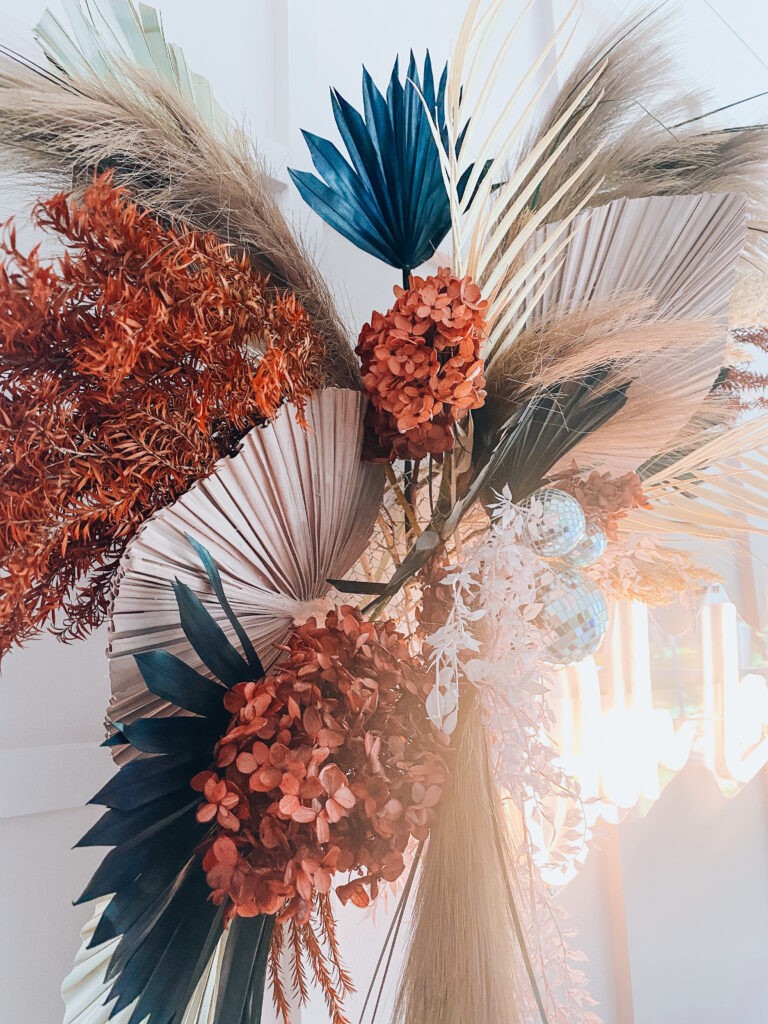 I hoped you enjoyed this! If you do try to make one please tag me on Instagram or send me an email I would love to see it. As always if you have any questions please email me. Pin the image below on Pinterest to save this DIY Fall Floral Wall Installation for later!