My kids look forward to the Halloween countdown activity calendar every year! It's like an advent calendar but for the month of October to get a little festive each day of the month in preparation for all the fun Halloween day has to offer.  Why not make the fun last all month long.
This post many contain affiliate links.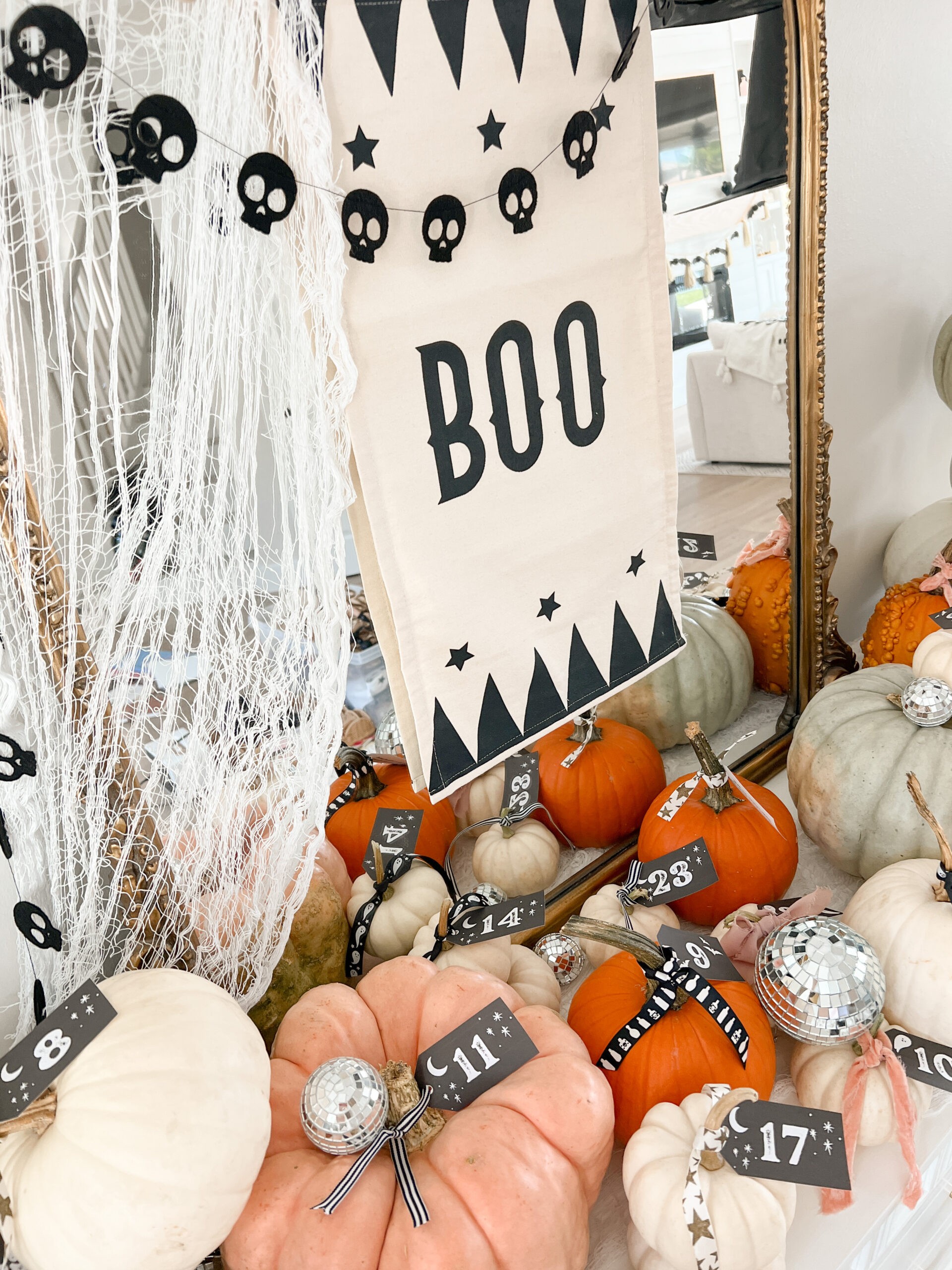 Every year I like to update this blog post with a new scavenger hunt for you to use with your kids. I got a little fancy this year and made fun two sided tags for the hunt. It's as easy as printing the pdf two sided and then cutting them out. Download the pdf here.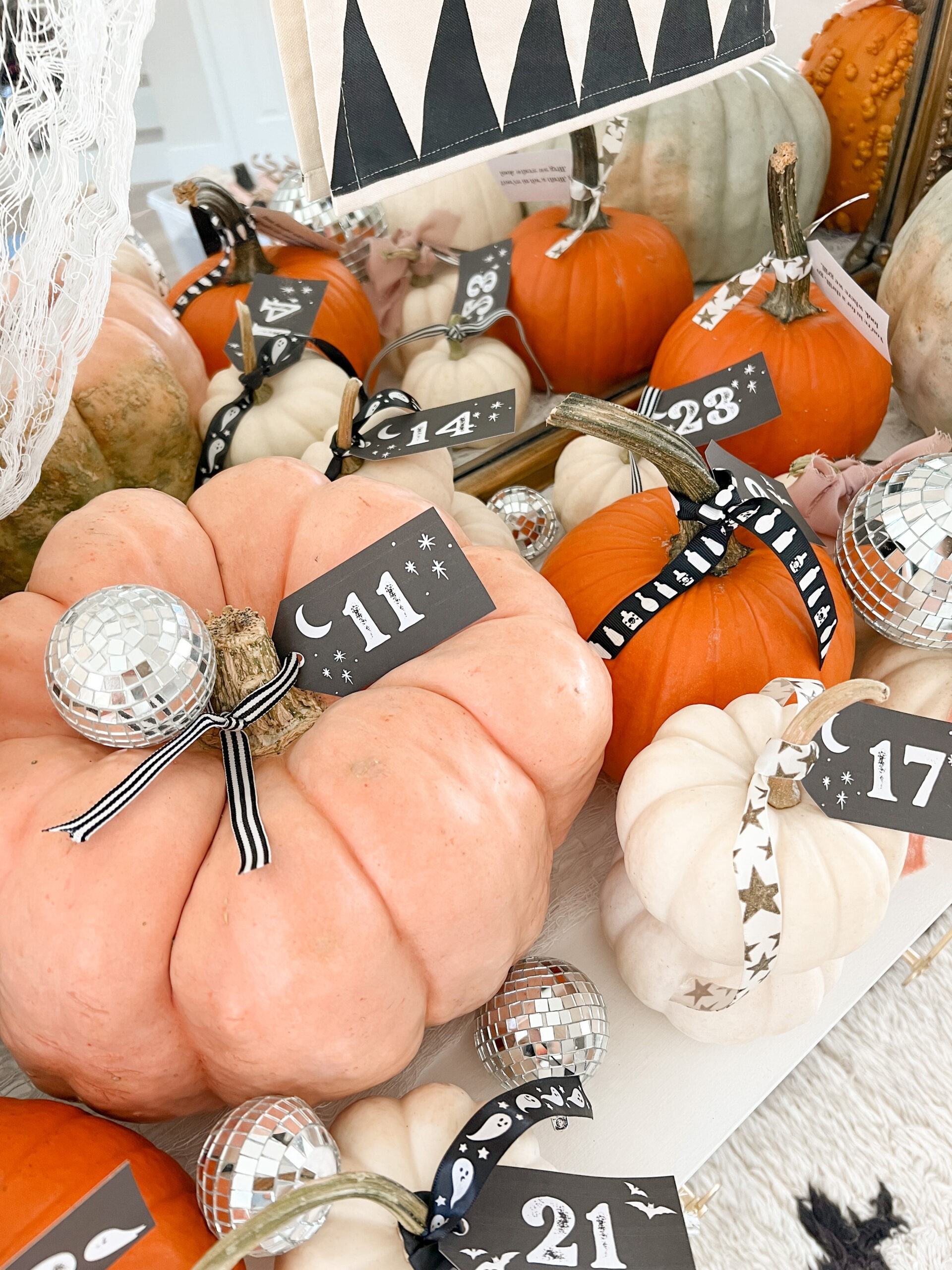 Each day of October your child will read a clue that will lead them to a place in your home where a treat, activity or toy will be. I use small things for this from the Dollar store, Target, Walmart, Amazon etc. You can make it an activity like go outside to catch falling leaves or read a Halloween book with a flashlight. It's really not about what the prize is but more about the fun of getting to the prize.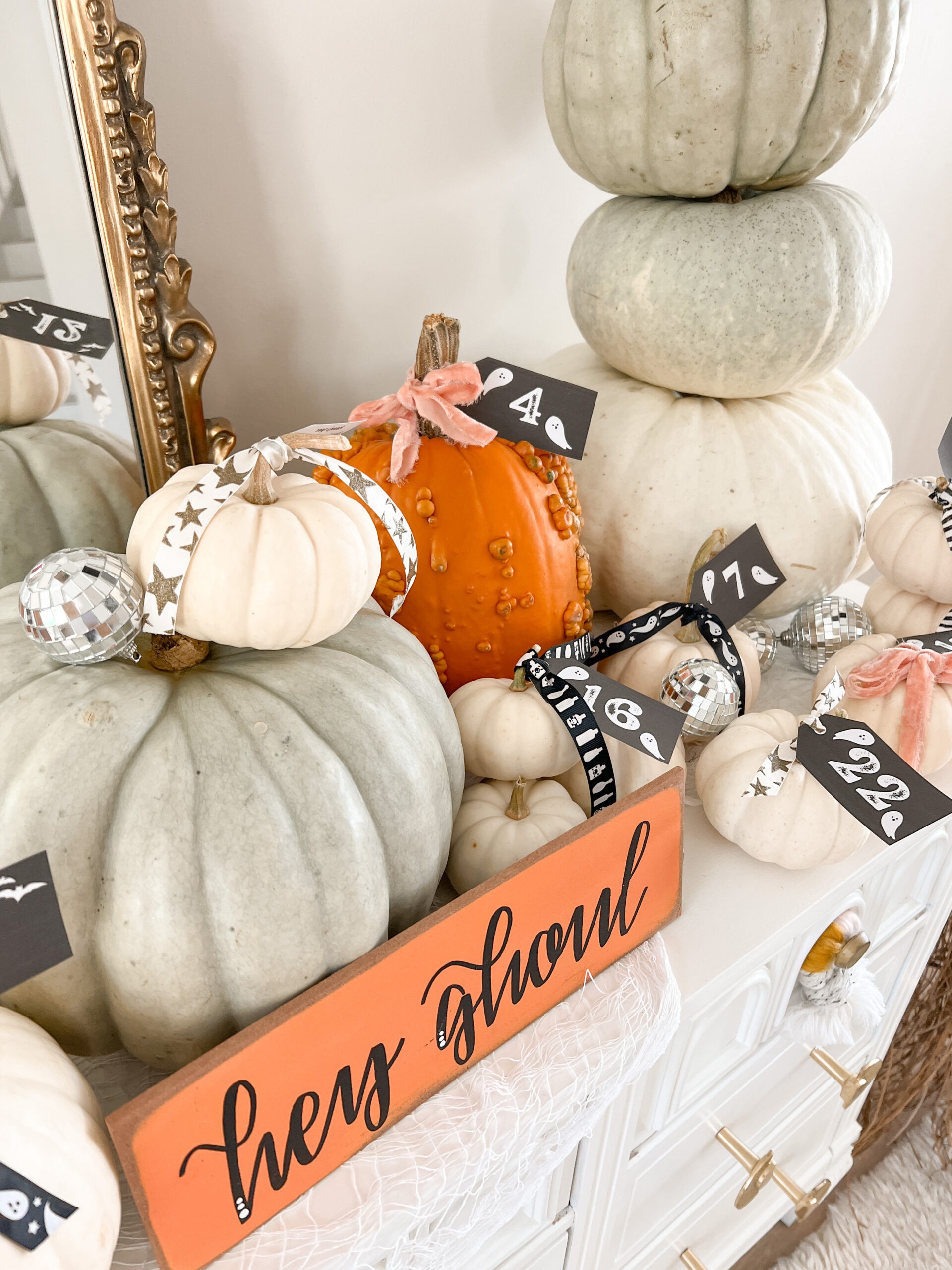 I have included 31 clues and I know what you are thinking…31 days may be too much. I totally get that so a lot of people I know do 13 days. Even if you do one week leading up to Halloween your kids will love it , I promise!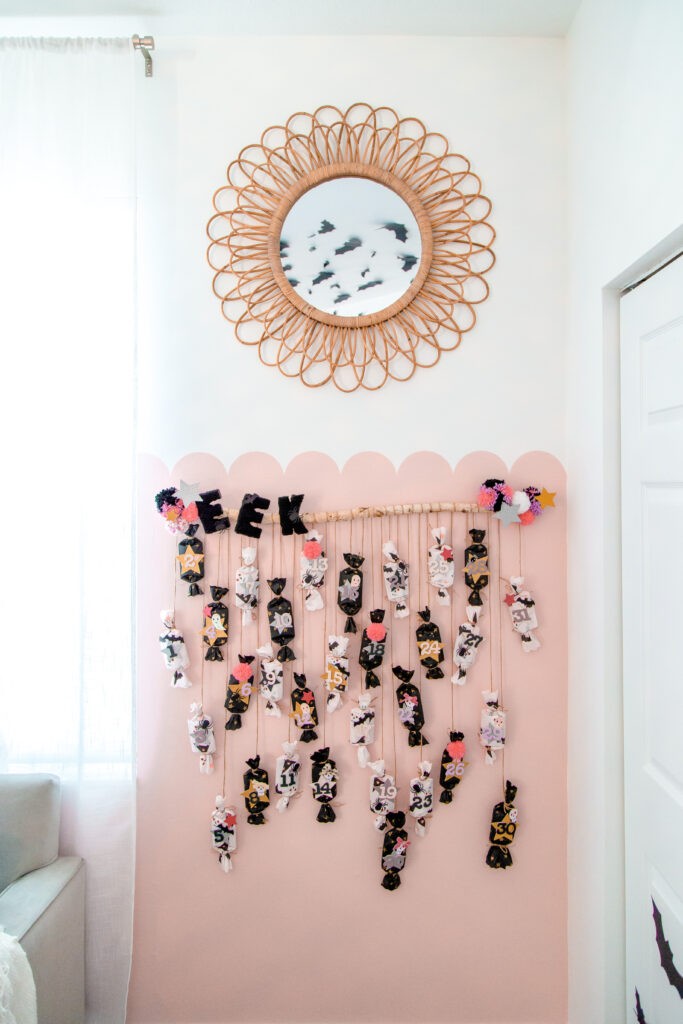 On October 1st they will open the 1st box to reveal a rhyming clue inside. McKenzie will read the clue and they will try to figure out where their "prize" is for the day. The clue gives them a hint on where to go. Some days it will be as simple as a piece of candy other days we will do a fun Halloween craft or activity. Each day they will open one box. You don't have to spend a lot of money. Kids love figuring out where to go and are excited just to be surprised.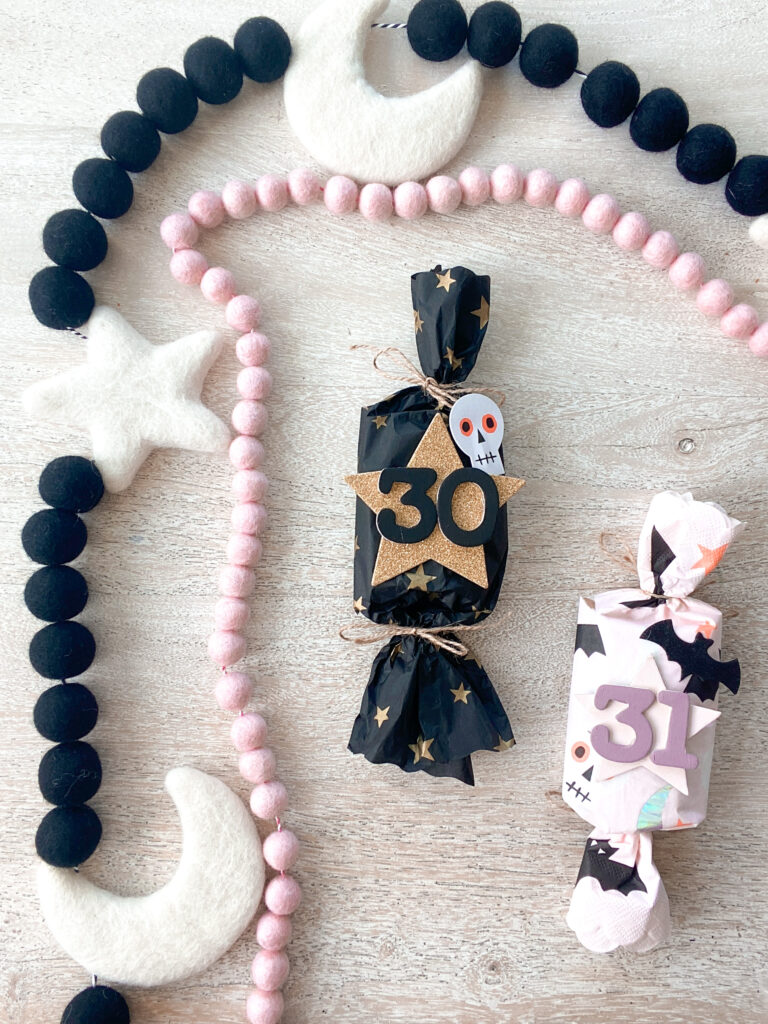 This year I thought it would be fun to wrap the clues like a party cracker. I used small pillow boxes from Amazon stuffed the clue inside and then wrapped with black and gold star tissue paper. For the pink ones I used Meri Meri party napkins to wrap the pillow boxes. I used scalloped scissors to cut the edges and glued on the numbers that I had made from last year. They are from Hobby Lobby.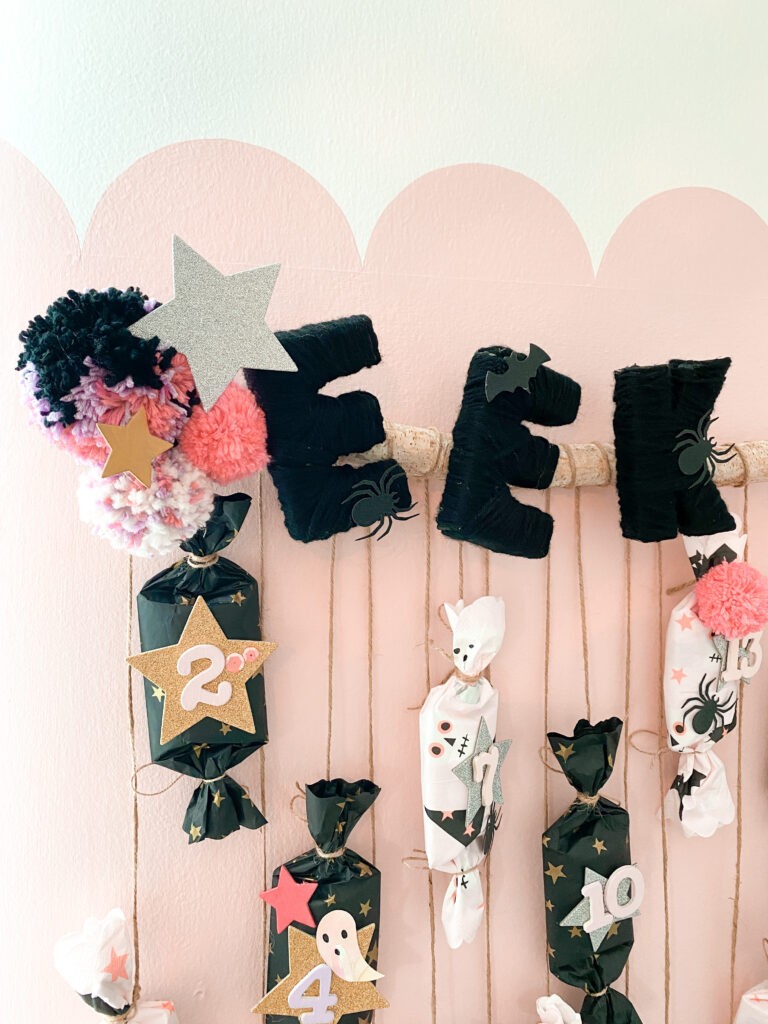 For the EEK letters I bought the small chipboard letters from Hobby Lobby and wrapped them with black yarn. Use your glue gun to secure the yarn on the ends of the letters so it doesn't slip off.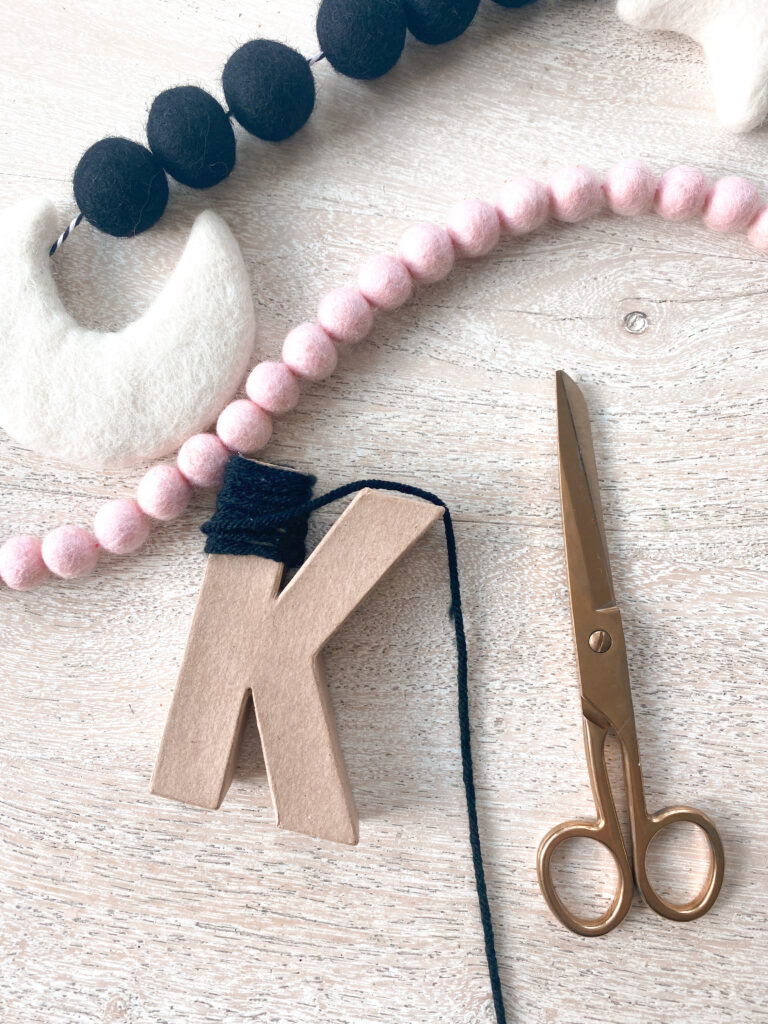 I hope you try this with your kids. You don't have to do anything fancy. Just download the free rhyming clues and put them in envelopes labeled 1-31. See the link below for my list of rhyming clues.
RHYMING CLUES – Once the link opens, Click the "Open" Dropdown to save to your computer.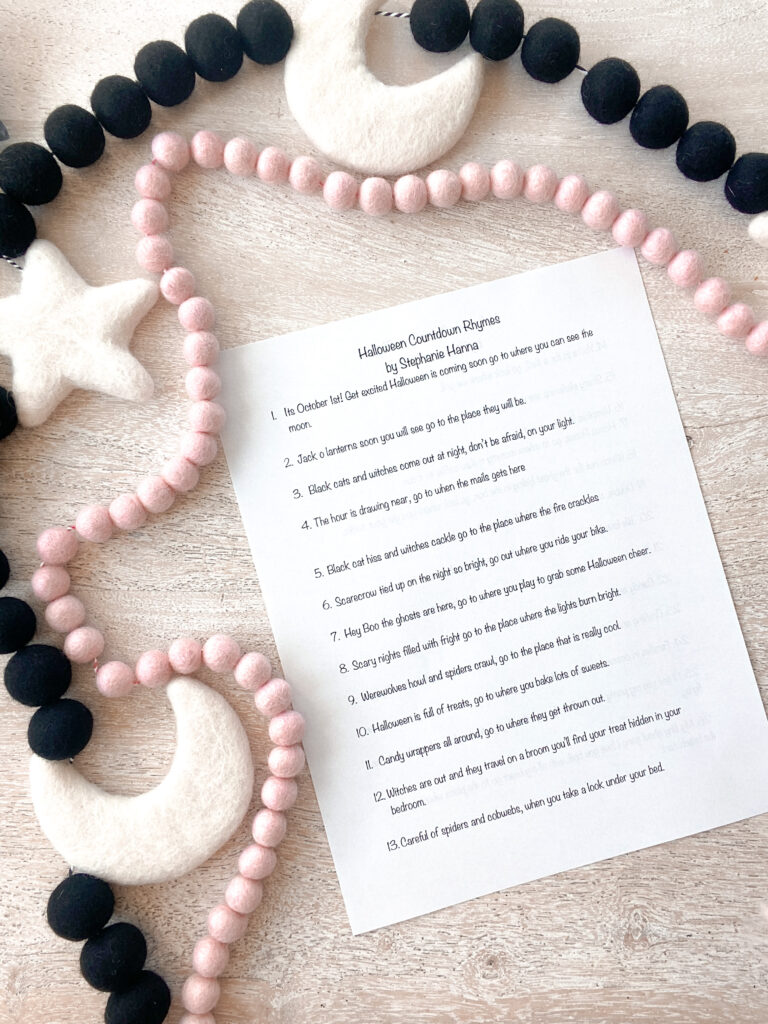 Ideas for Treats
Please see the photo below for some ideas for treats. I find fun things from the Target Dollar Spot. Small shops, and Joanns. Some of the days we will do crafts or a fun activity like the pumpkin patch!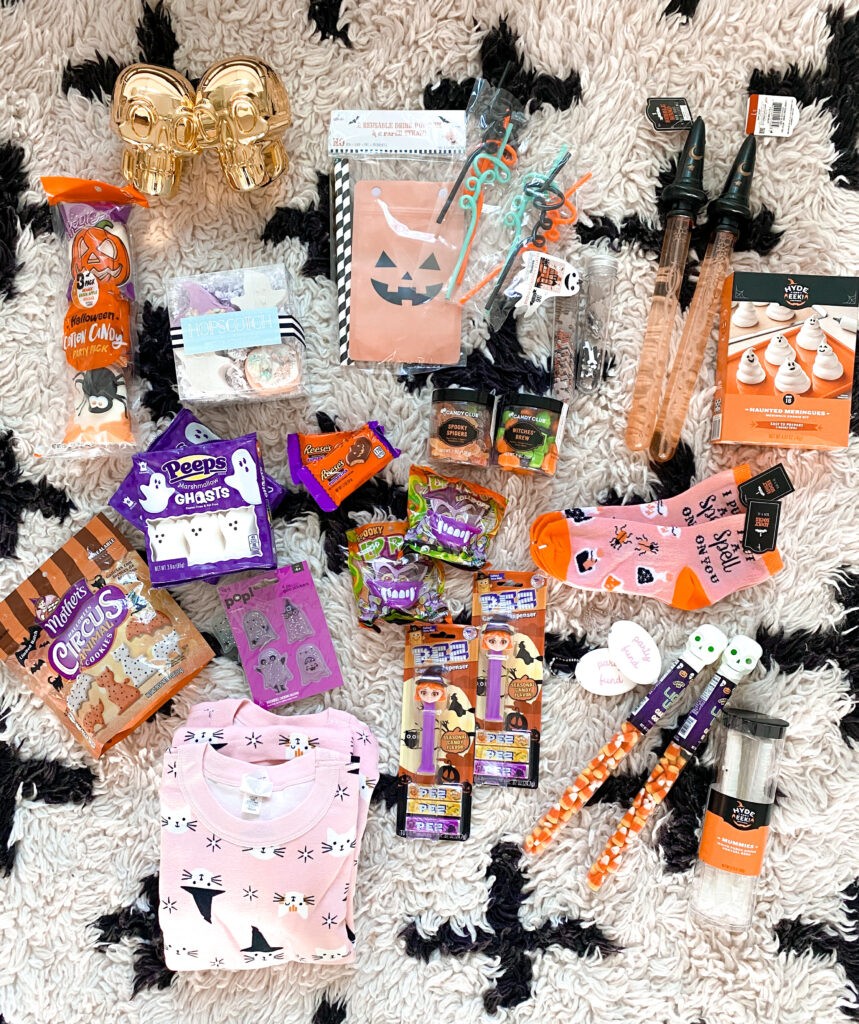 Last Years Countdown Calendar
This was last years Halloween Countdown Activity Calendar for kids. I used an embroidery hoop as the base and wrapped it with yarn. The little envelopes and bags are from Hobby Lobby.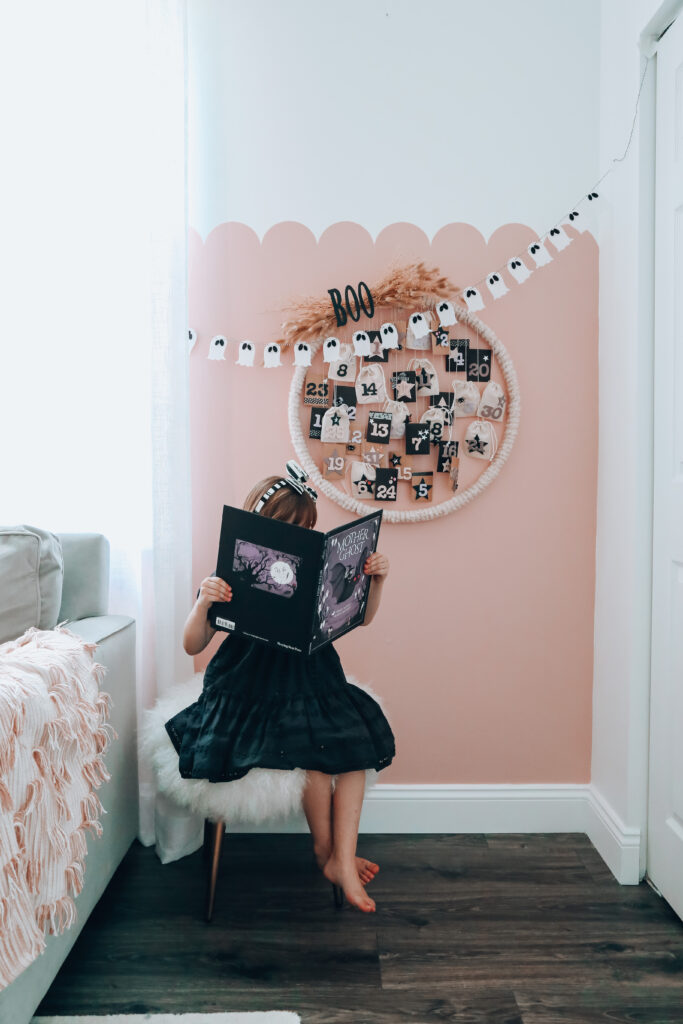 I used the cutest mini ghost garland from Pearl and Jane.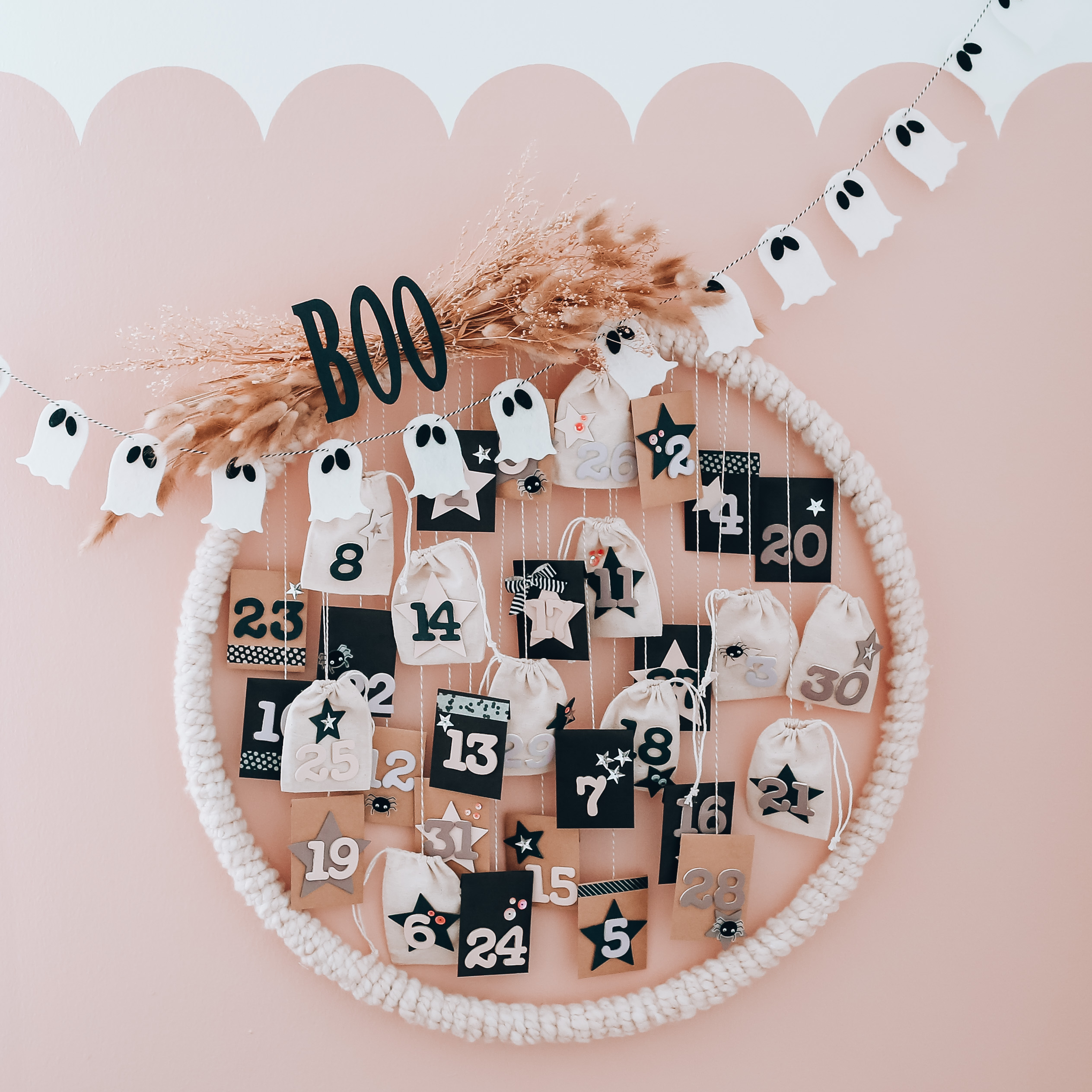 I hoped you enjoyed this! If you do make a Halloween countdown calendar please tag me on Instagram or send me an email I would love to see it. As always if you have any questions please email me. Pin the image below on Pinterest to save this Halloween Countdown activity calendar for kids for later!