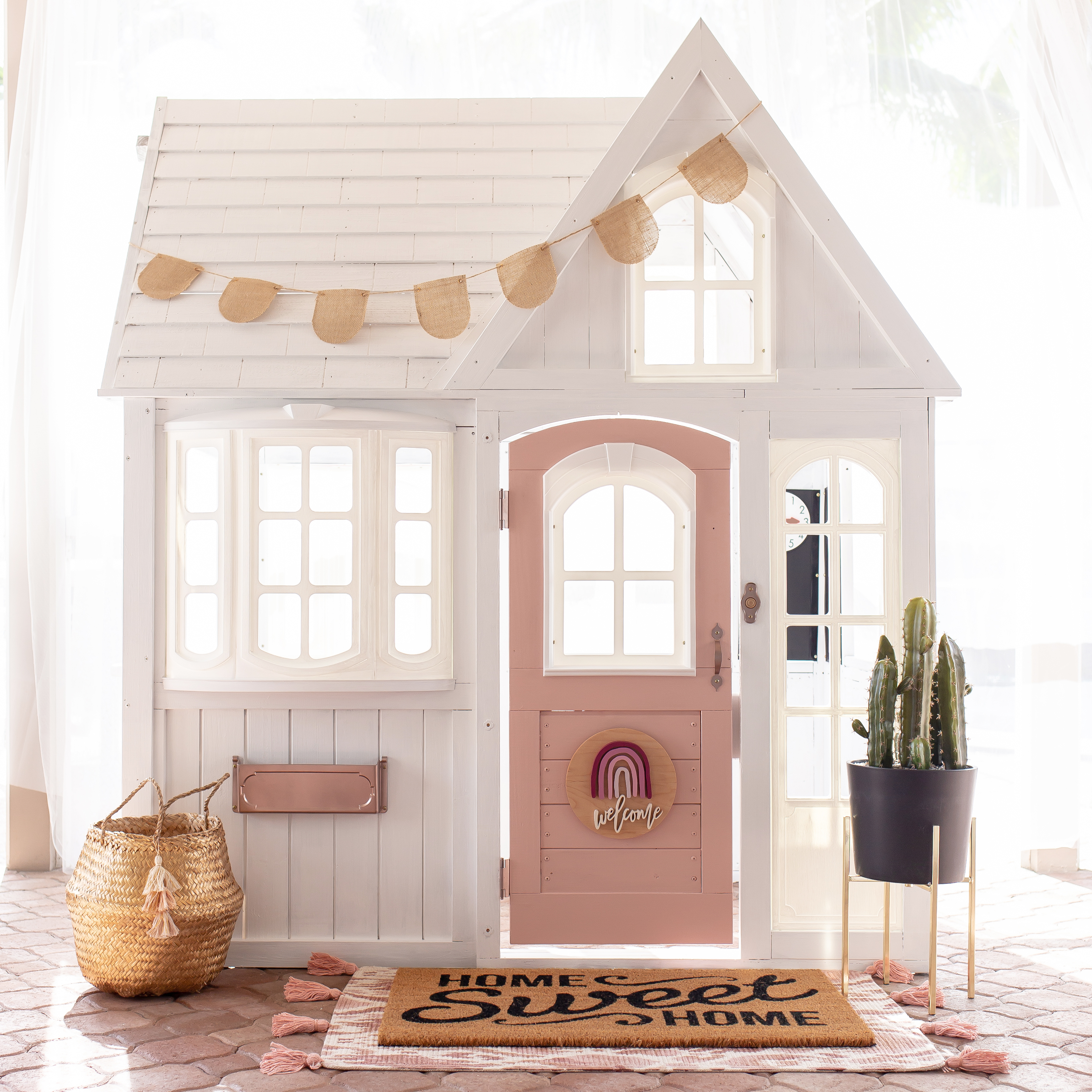 Pinterest made me do it. I am in love with the new playhouse Rusty and I built for the girls and they are in love with it too. But let me be clear this is not a one day project! It took me several days to finish this DIY homemade playhouse. I learned some things along the way and want to share them to make it a little easier for you. We bought ours from Costco but I found it online on Ebay too.
Our playhouse is going to be kept outside in our screened in porch. We live in South Florida where it is humid, hot and rains a lot so I made sure to prime and paint the cottage so it will last for years to come. I primed each piece prior to putting it together. I had a few friends tell me to do this and towards the end I could see why! Once it is all built it is hard to paint the interior and get in the cracks. I chose a white exterior latex paint from Home Depot. It did take one coat of primer and two coats of white paint to get it completely white.
If you are needing it to move along a little faster I thought it would be really cute with a white wash. If I had to do it all over again I would white wash it to save time and give it a "vintage" look.
I also chose to spray paint the door handles, mailbox and hinges for the door. Be sure to use a primer and a sealer or the spray paint will wear off over time. I love the Design Master Rose Gold spray paint sold at Michaels. It is by far the best rose gold color I have found. I also spray painted the plastic pieces for the windows. I used the Rustoleum Universal White Satin paint and primer in one.
The pink door is my favorite. I found the perfect blush pink. Behr Paint and Primer in One in the color Pink Quartz at Home Depot.
I didn't use the sink, stove, phone or flag I wanted to keep it simple and chic. I felt that these just didn't go with the aesthetic I was trying to pull off!
After I had it all primed, painted and put together it was time for the fun part – decorating!!!! The rainbow welcome sign on the front door is from @knoxandnavy She makes the cutest wood signs and she is the sweetest to work with! The gold basket is from @wearebroots I have several of their baskets and love them! Everything else I styled the front with is from Target, the cactus, home sweet home doormat, pink opalhouse rug and the burlap garland. I plan on styling each side of the house but wanted to get this post up for you since so many of you want to do this for a Christmas gift! Next up is making it Spooky for Halloween! Cant wait to transform it for every holiday!
As always I am here to help if you have any questions send me a direct message on Instagram or an email. I will do my best to get back to you asap! Happy Building!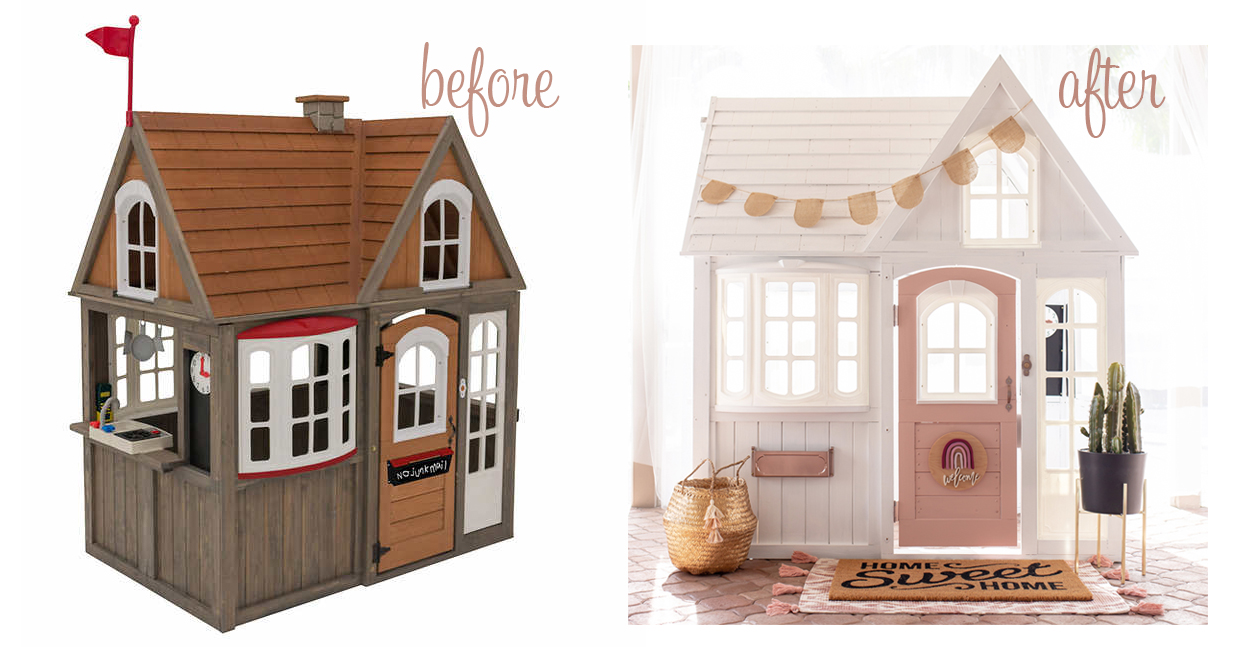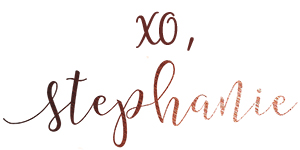 DIY homemade playhouse