Easter Pajamas for kids are always so cute! One of the best parts of celebrating holidays is dressing in theme for day and night. The best way to get kids excited for bed is to make their pajamas fun! I love holiday pajamas. The characters, themes, and prints are always so adorable and it's a bonus if siblings can match. The cute little bunnies are always a hit with my kids. Depending on the weather and how comfortable your kids are, there can be a variety of options to choose from. 
This post may contain affiliate links.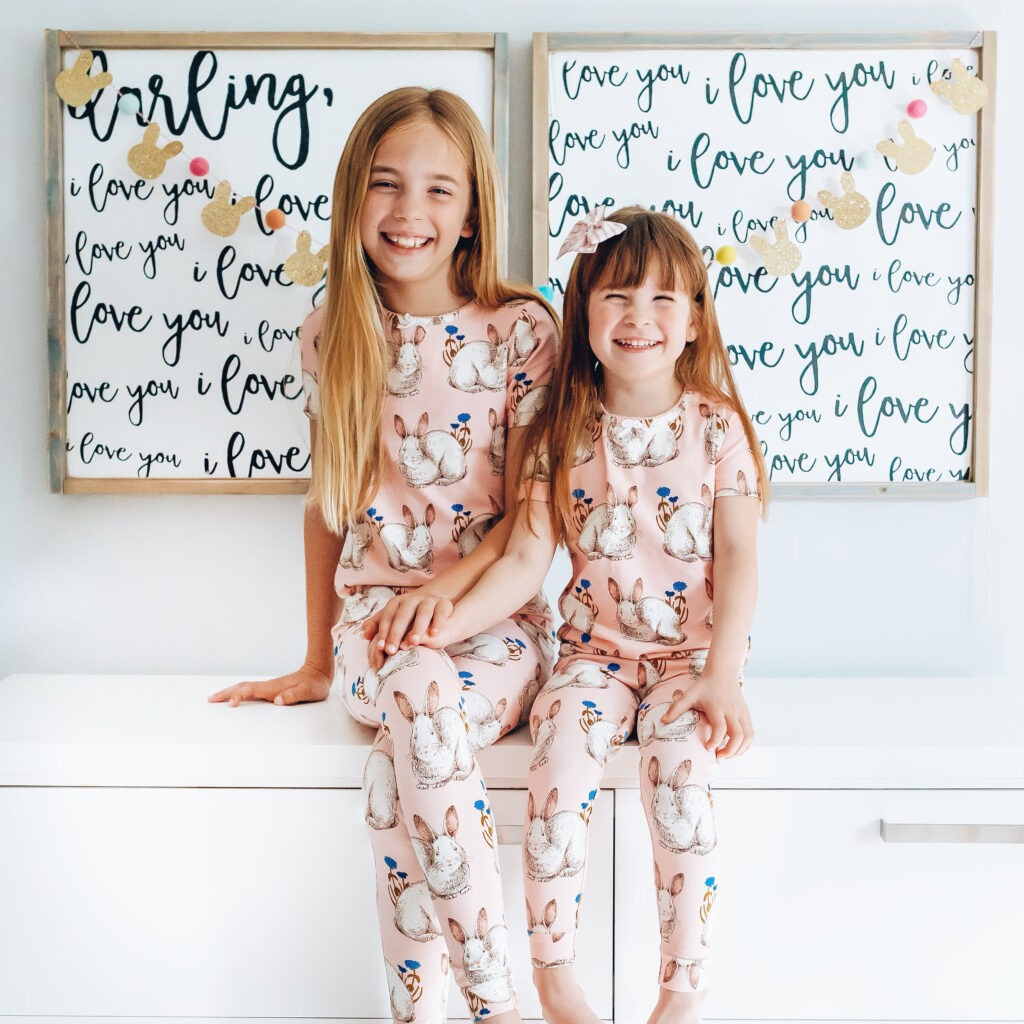 I typically enjoy sets that come with shorts and pants to be more versatile but always want to make sure my kids are warm at night. During the month of April when spring is sprung, I like to give them a variety of pajamas that they can pick out themselves after their bedtime routine. They love when they get these choices and I love seeing how their preferences can change every night. 
I picked out some really cute pajamas that can be used for girls or boys. They are versatile and right on theme in time for celebrating spring and Easter. There are so many to choose from. These can even be given in their Easter basket that I explain in more detail here in this blog post.