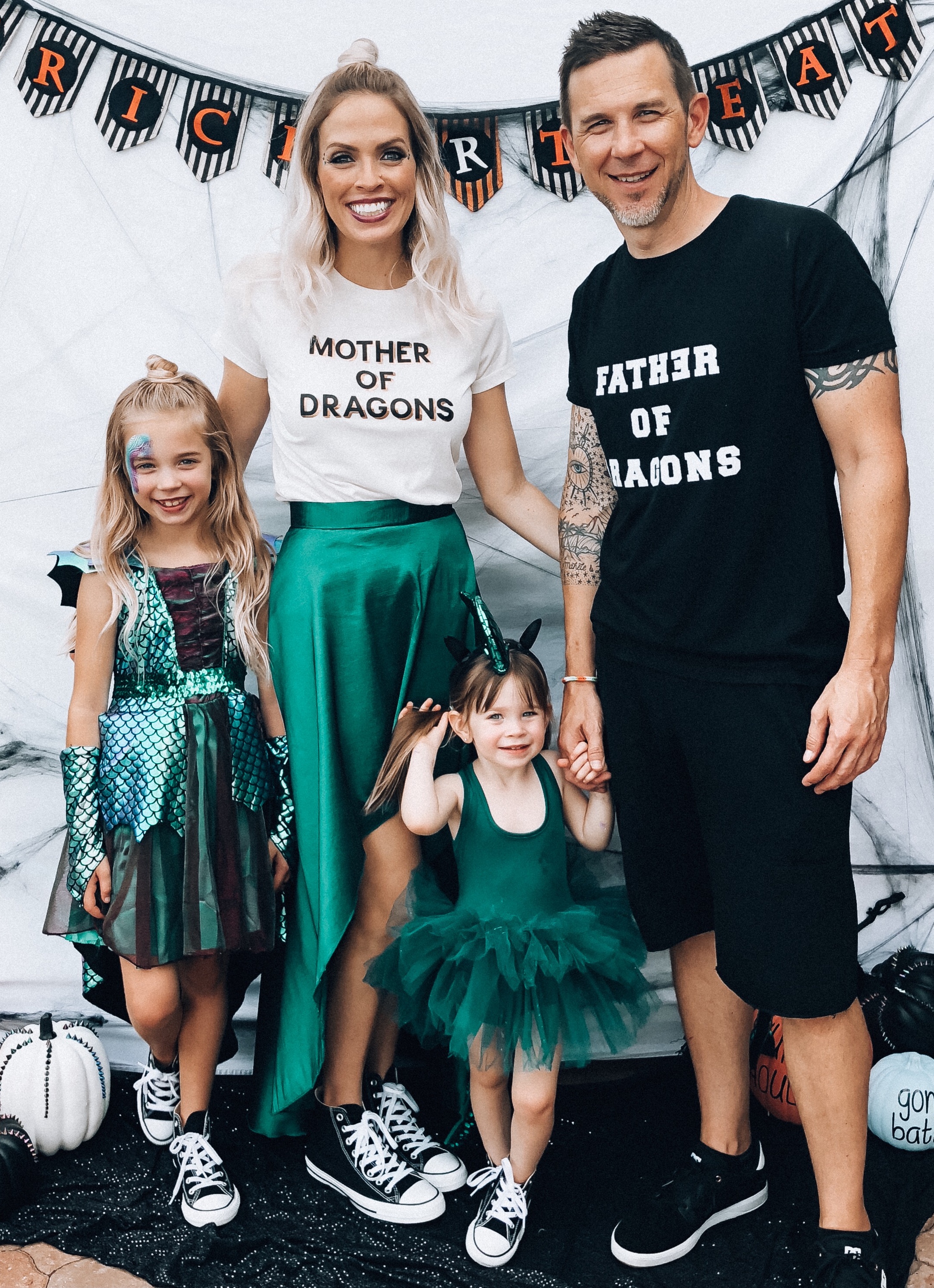 I've always wanted to throw a kid-friendly Halloween party! Its one of my favorite holidays! The possibilities are endless and there is absolutely no pressure.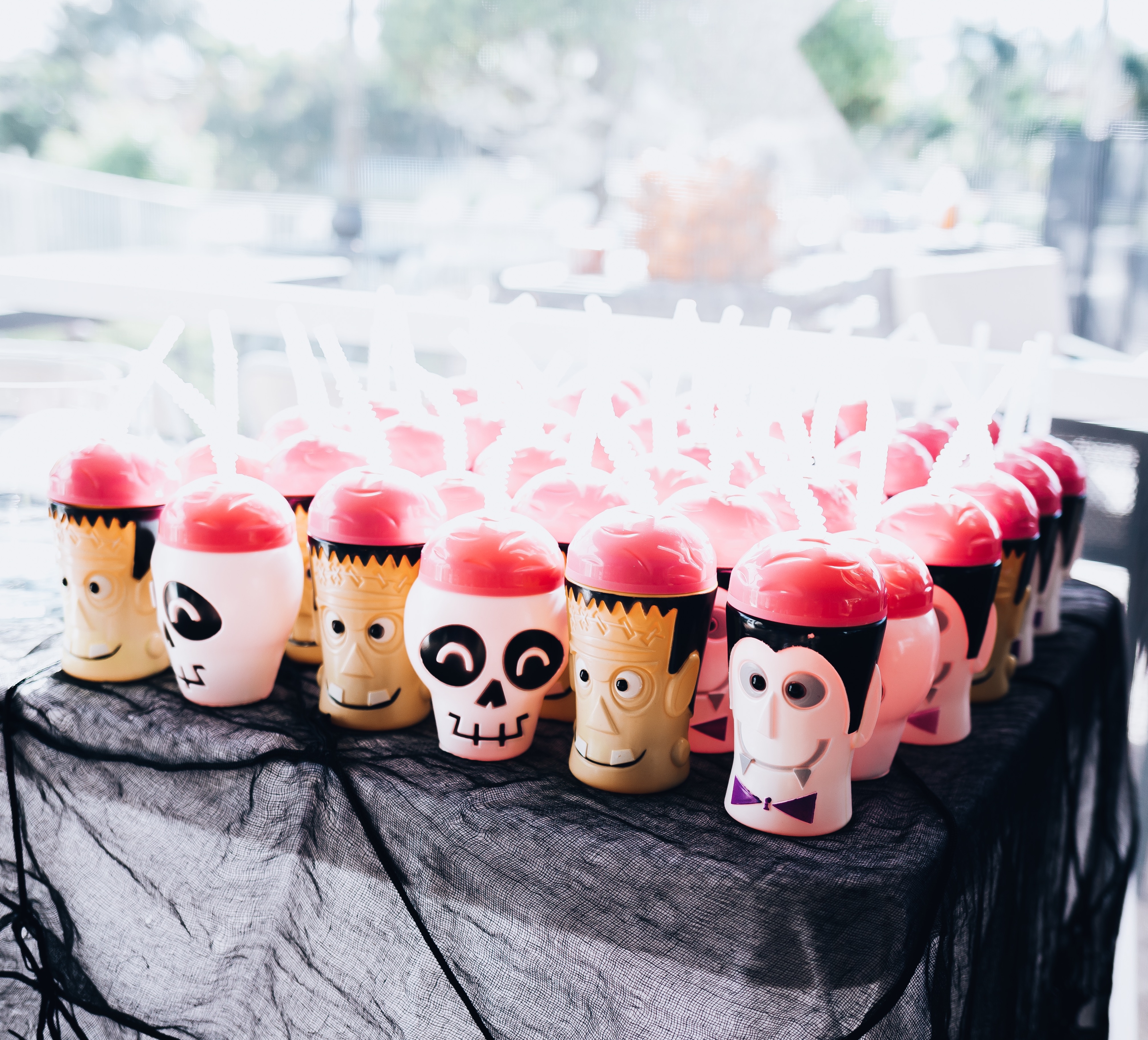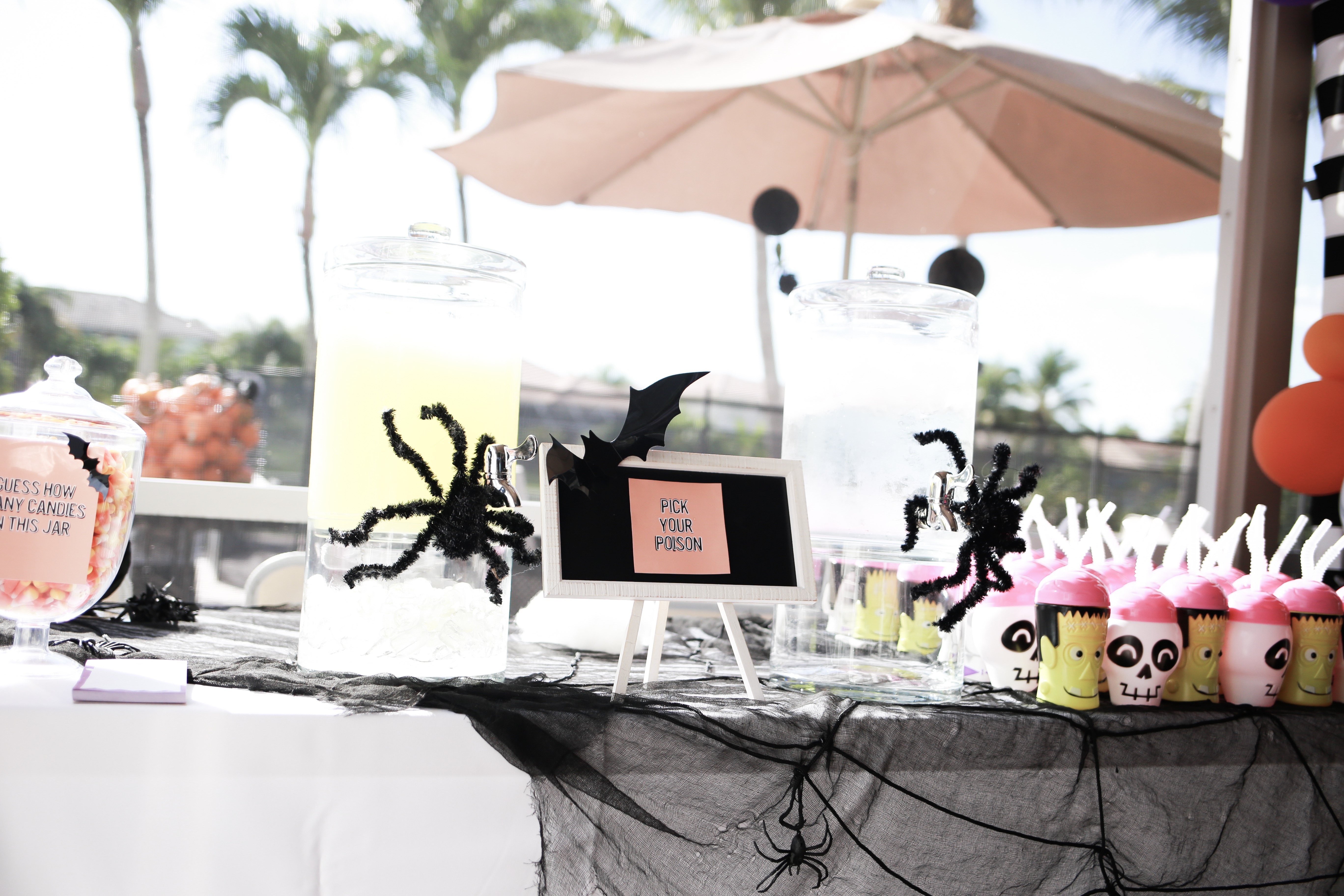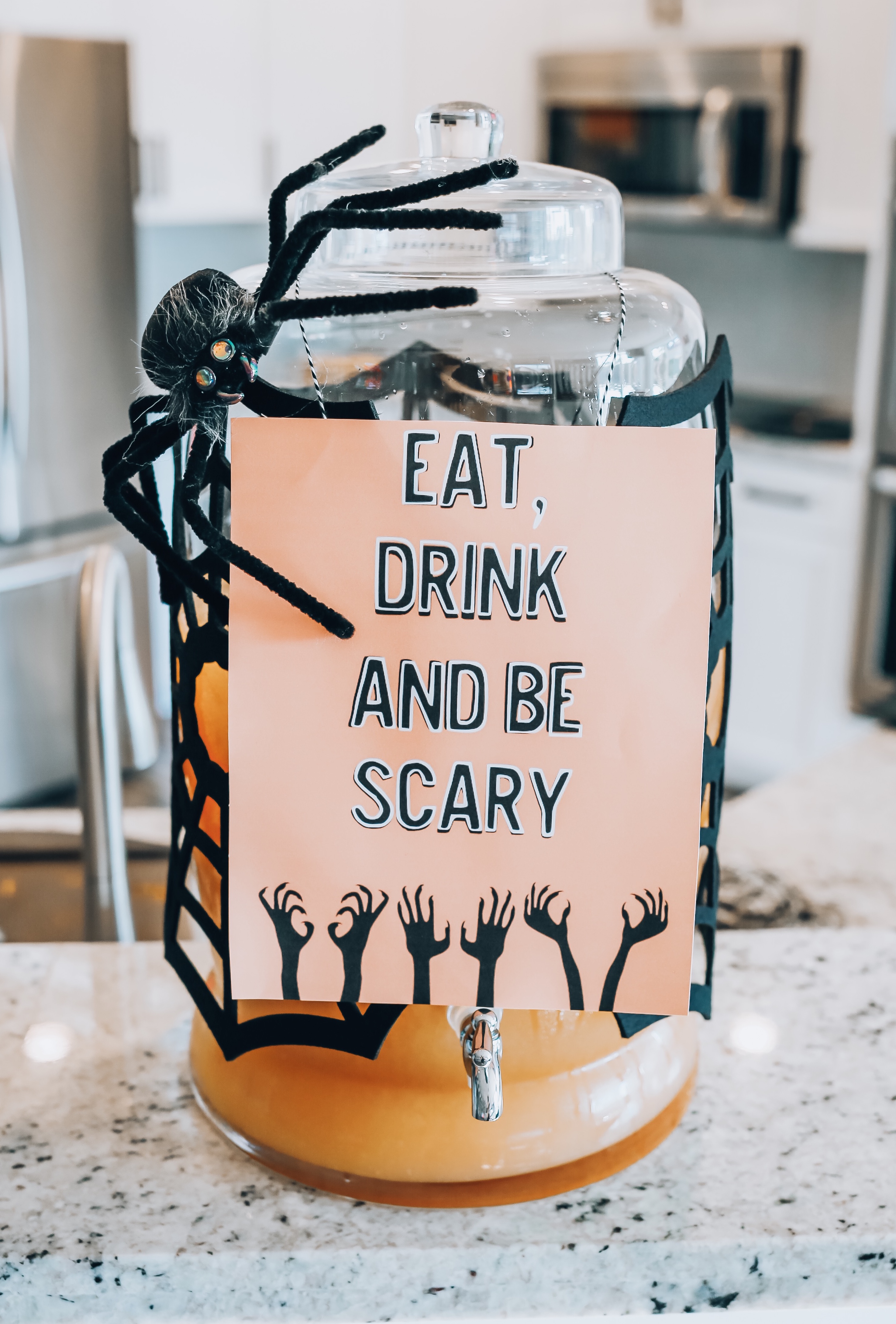 We decided to make it a costume party and hired a face painter. When the little ghouls and goblins arrived they got to pick their own cup for the party. I had draculas, skeletons and frankensteins to choose from. A great Dollar Store find! We wrote their name on their cup and they used that for the party and took it home as a little souvenir.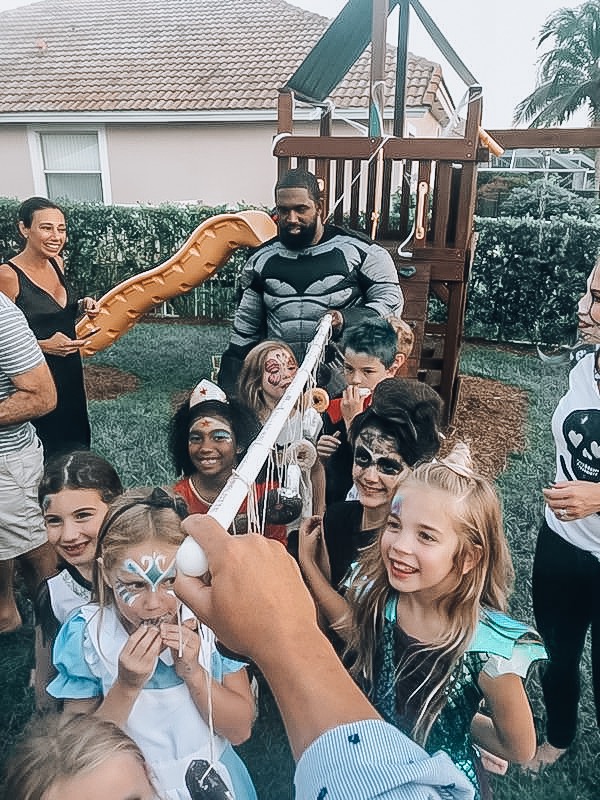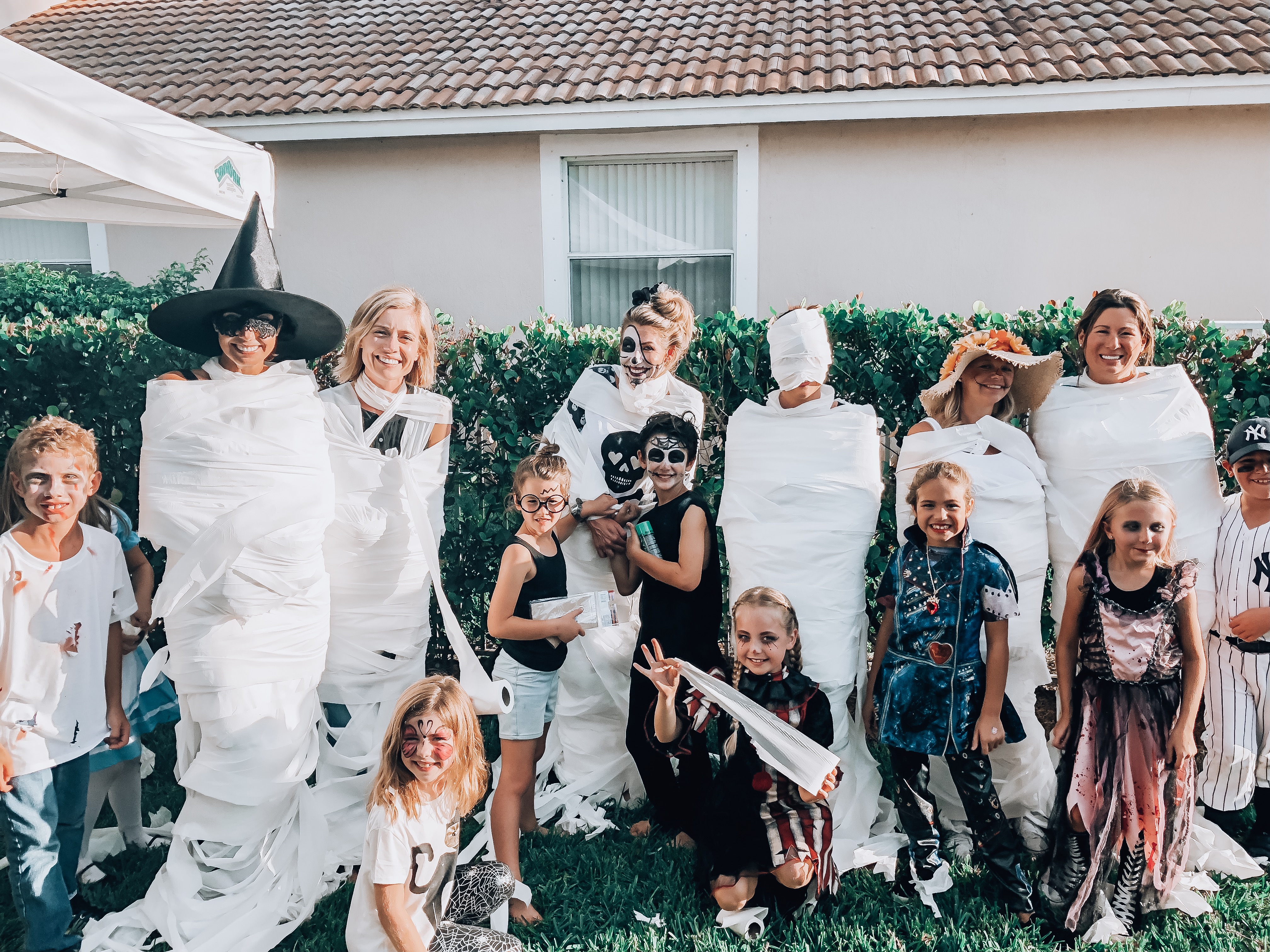 I knew I wanted to do old fashion games from when I was a kid. Ok, not so old but you know what I mean! We played wrap the mummies where the children teamed up and wrapped mommies in toilet paper. The first team to completely run out of toilet paper is the winner and won a prize. We also played the donut on a string game. We had 35 kids come to the party. We used 3 pvc poles and tied the donuts onto the pvc pipe with string. This was so funny to watch and the kids loved it! They were all cracking up having a great time. The first person to eat their donut without using their hands wins!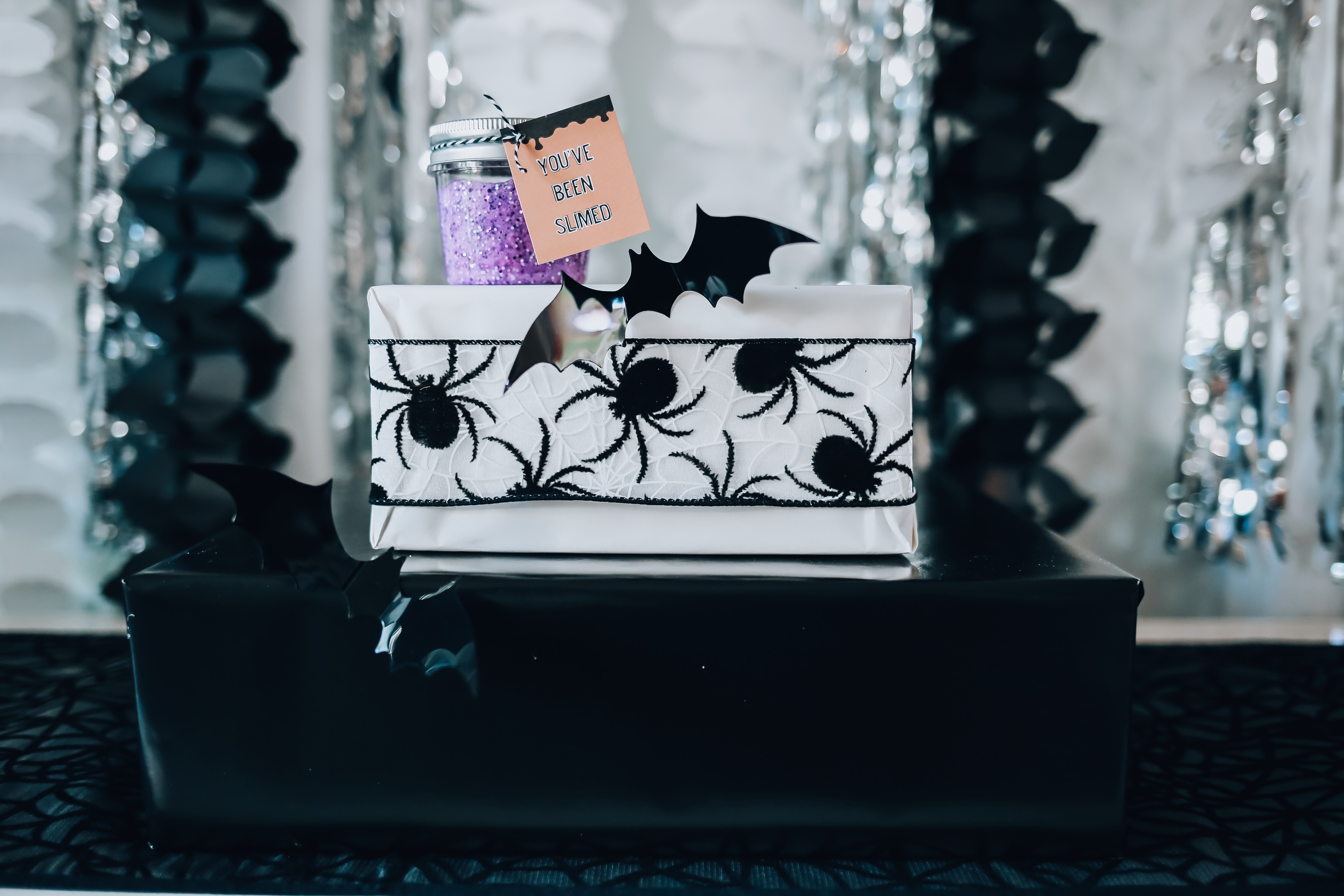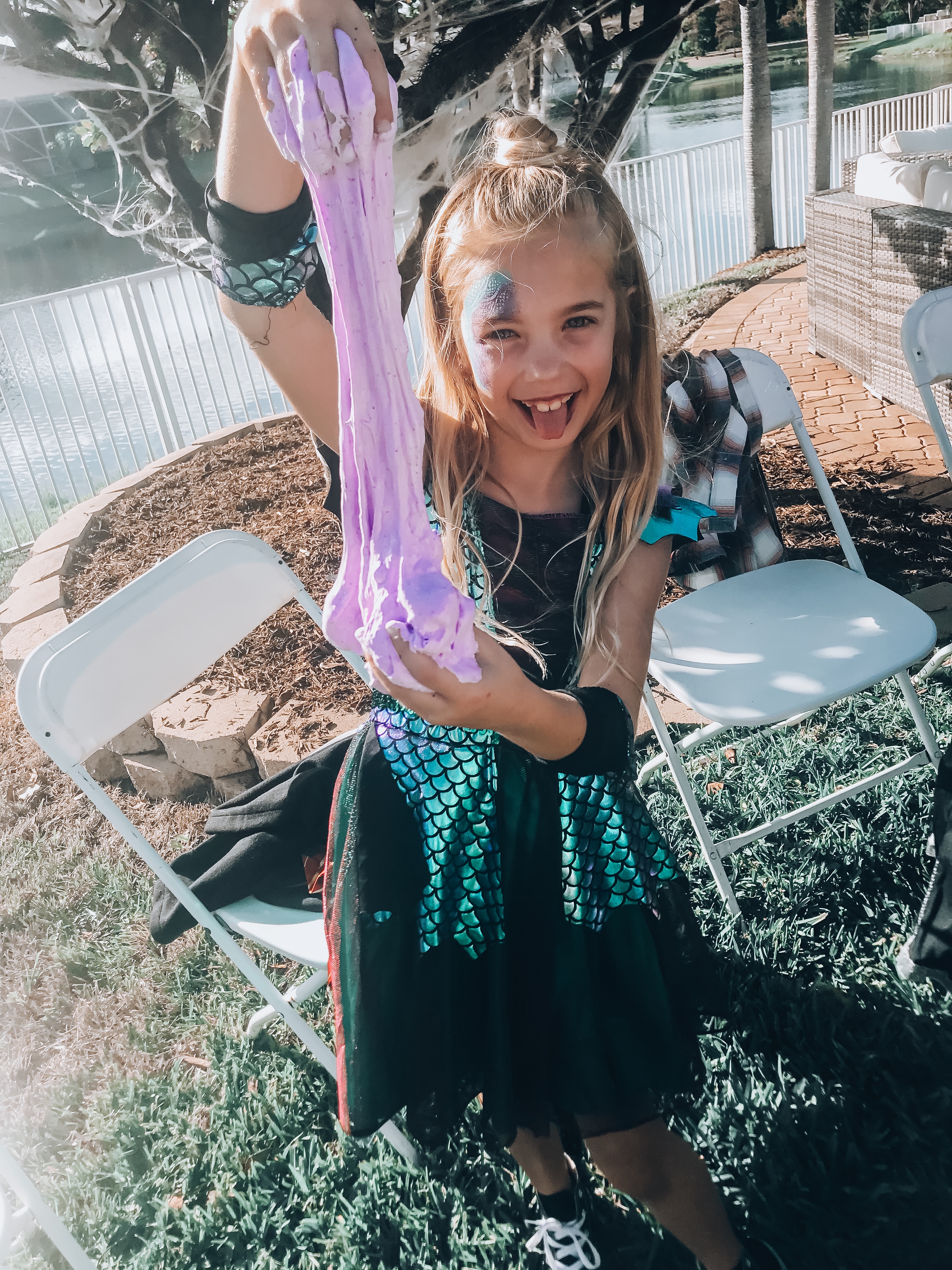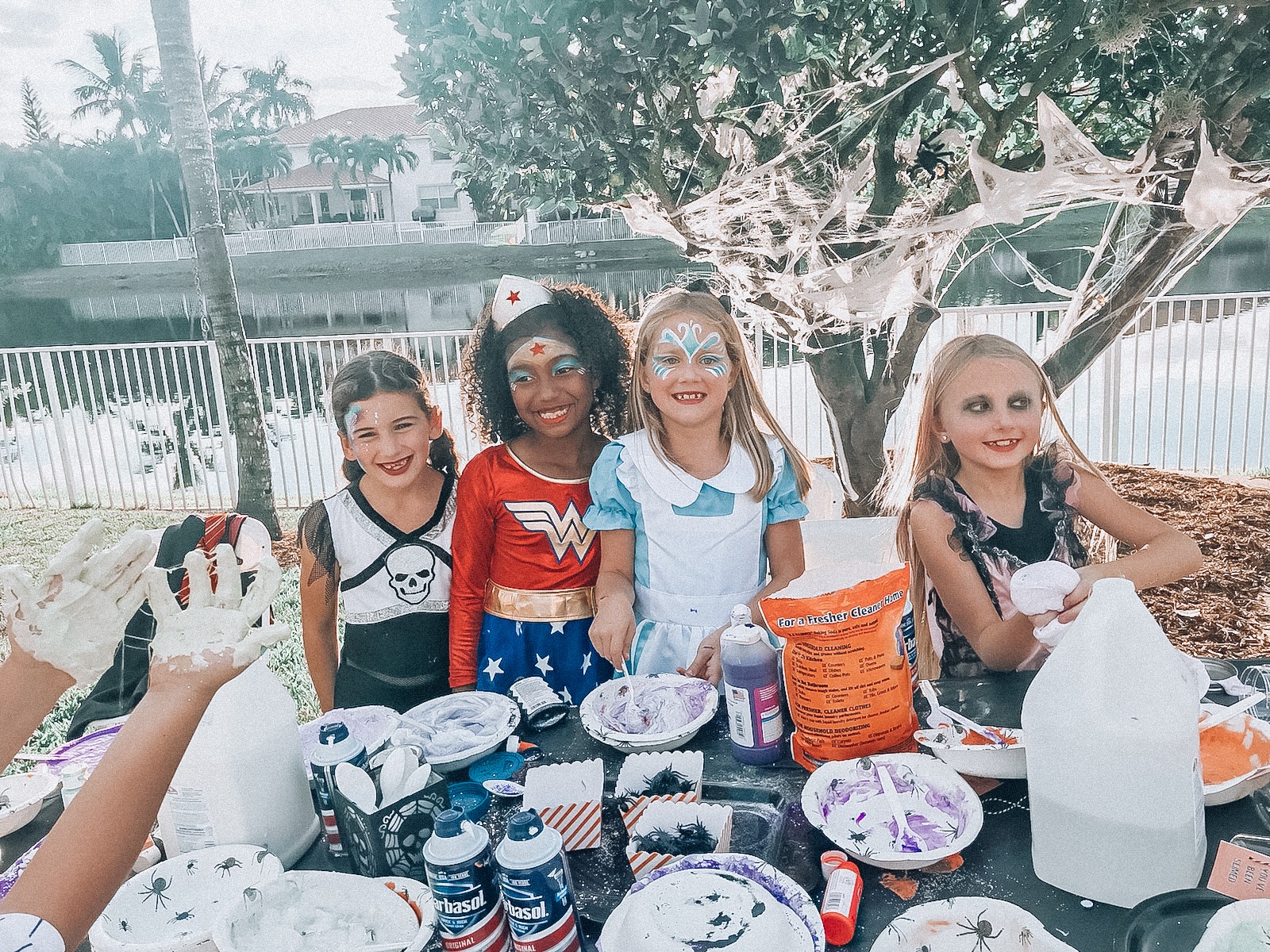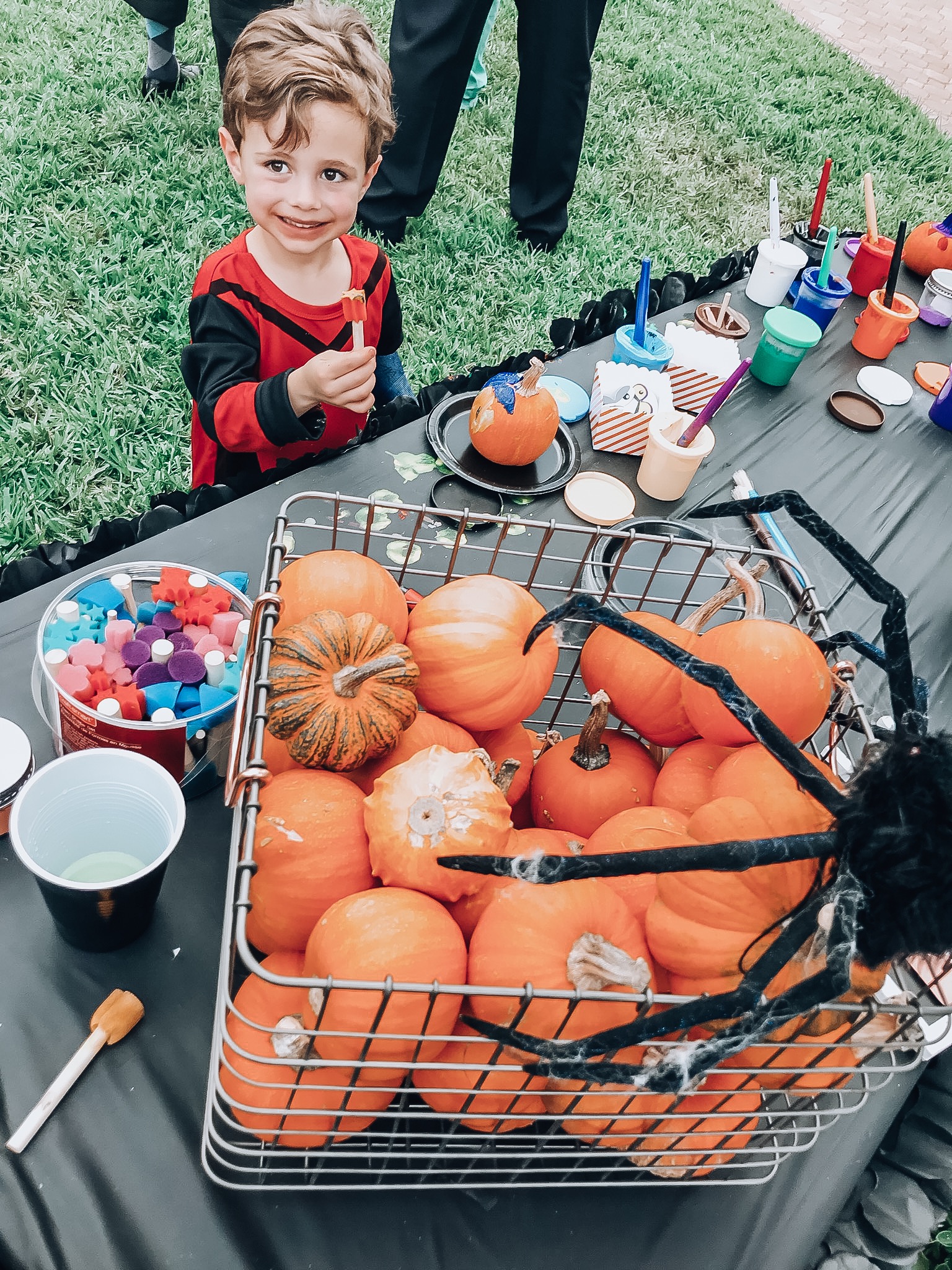 We had a slime station where everyone was given a plastic mason jar to make their own slime to take home. This was the biggest hit of the entire party. We had clear glue, regular glue, shaving cream, contact solution, baking soda, paint, glitter, mini spiders and mini eye balls to add to the slime! We also had a pumpkin painting station. I set up containers of washable paint and foam eye ball stickers. I put the mini pumpkins in a wire basket and let the kids pick their own pumpkins.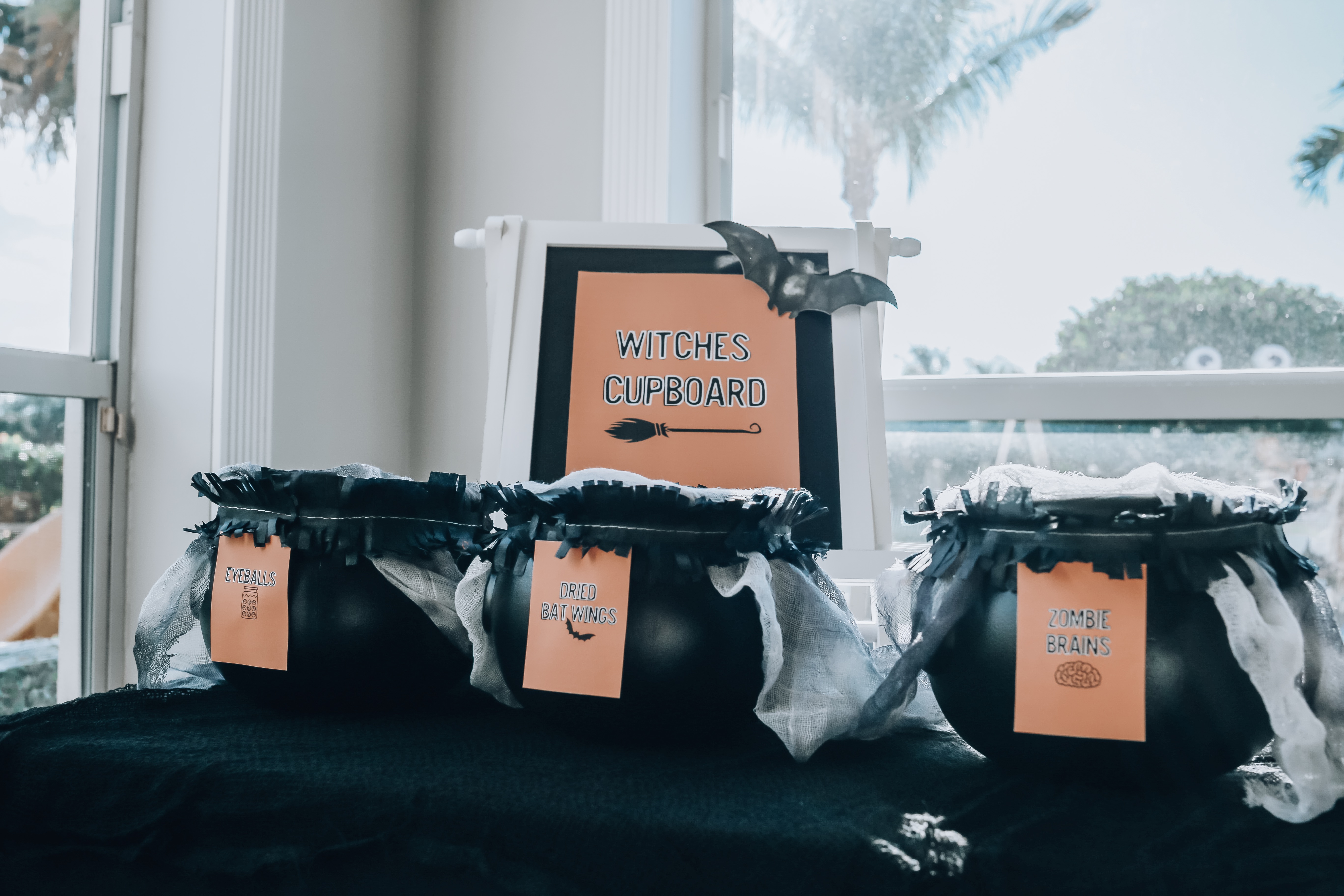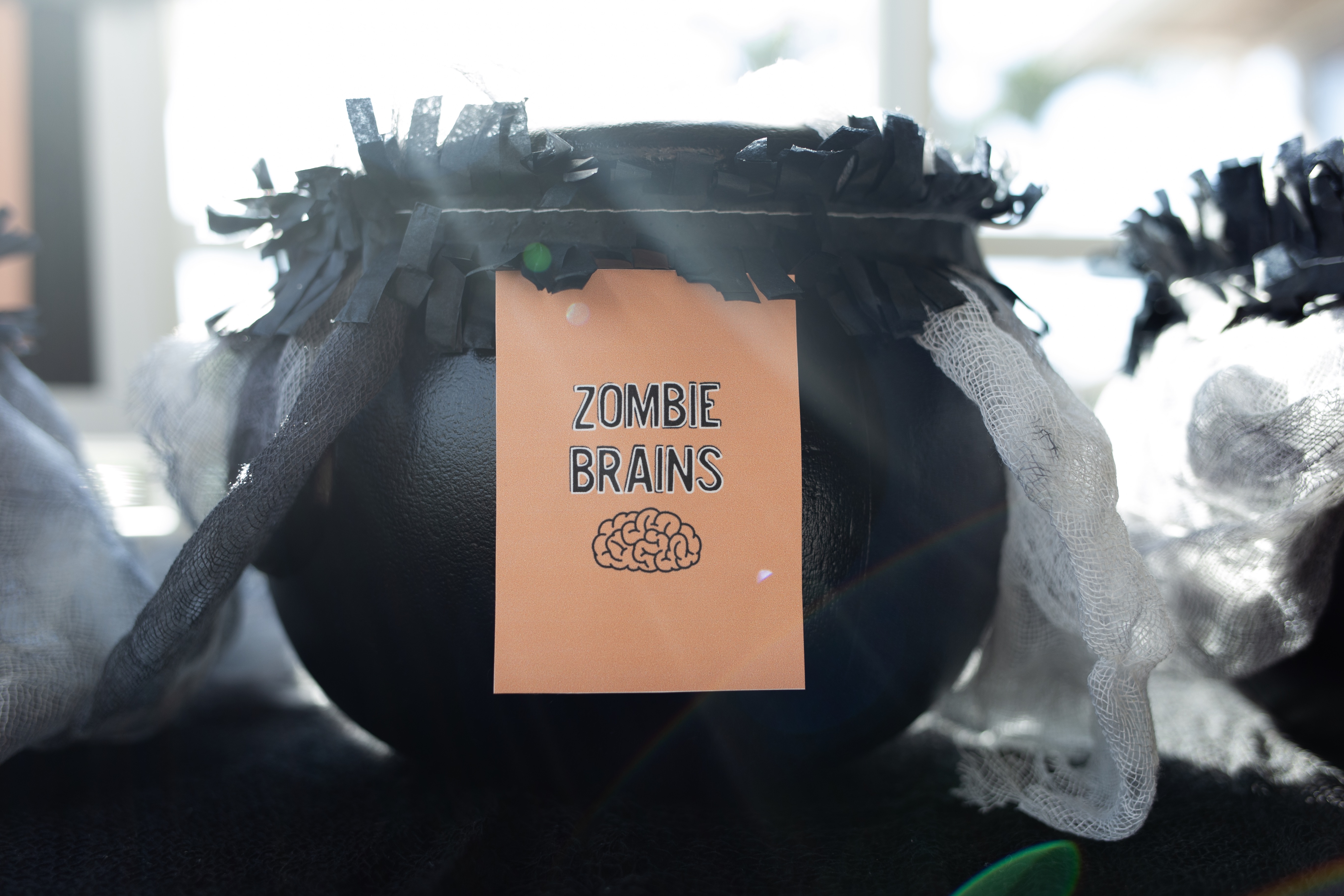 I had so much fun with the Witches Cupboard. I used 4 plastic cauldrons and covered each one with a spooky looking mesh fabric that I secured with a rubber band. Each child reached into the cauldron to try and guess what was in each container. I had Zombie brains (cauliflower), eyeballs (peeled grapes), werewolf ears (dried apricots) and bat wings (dog pig ear treats). They all wrote their guesses down and whoever got the most right won a prize!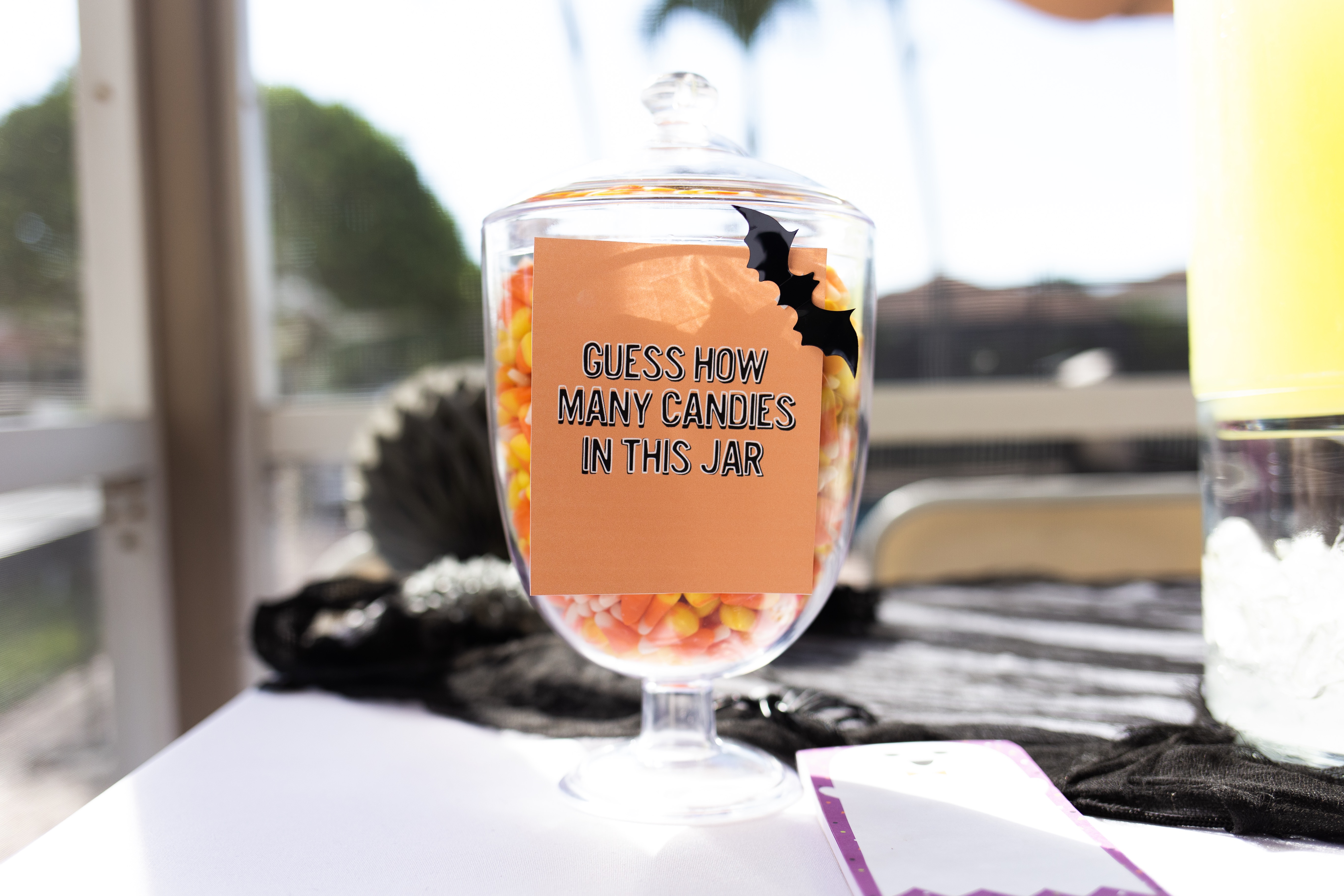 We also played the guessing game. I poured three bags of candy corn in a plastic vase and had each child guess how many were in the jar. The closest won a prize!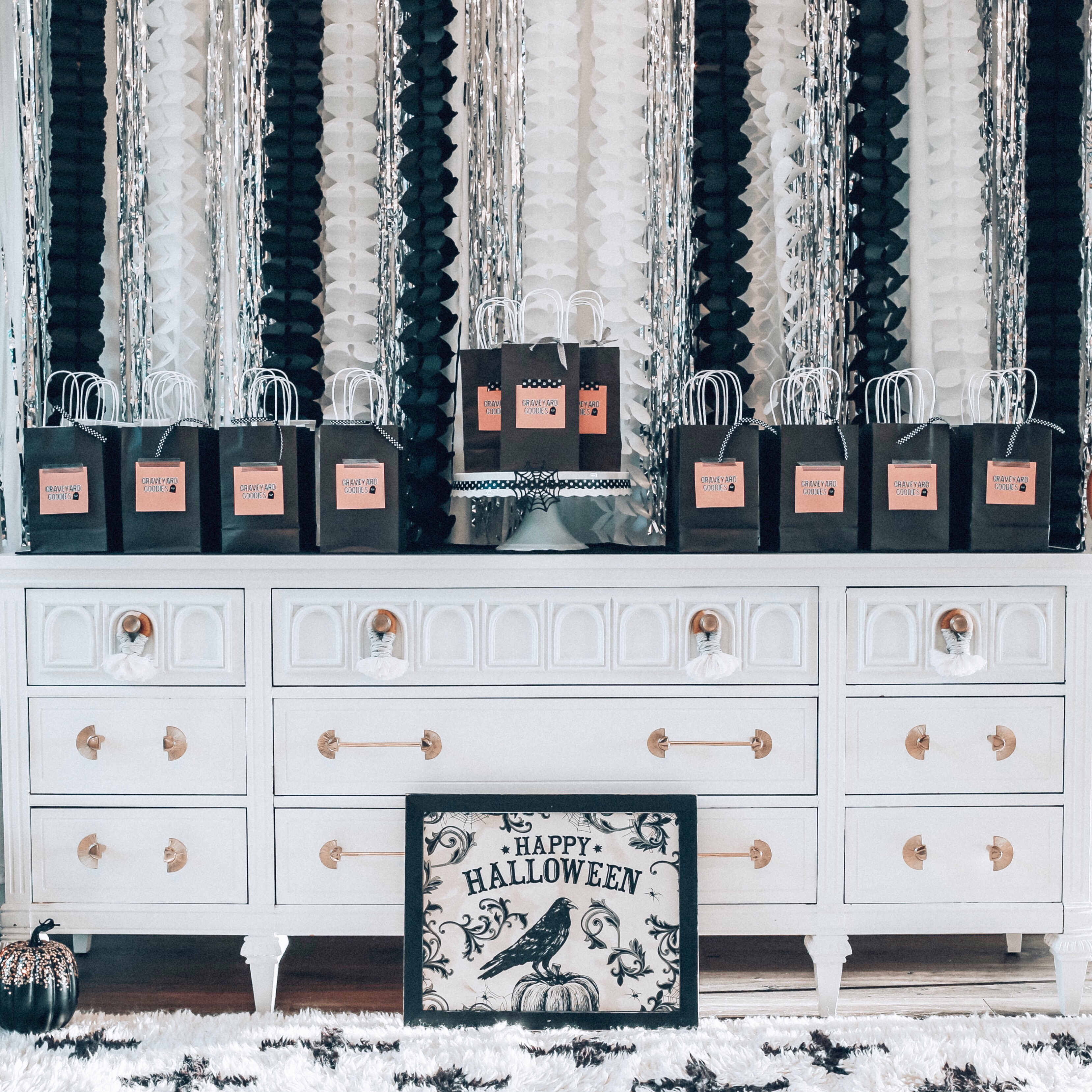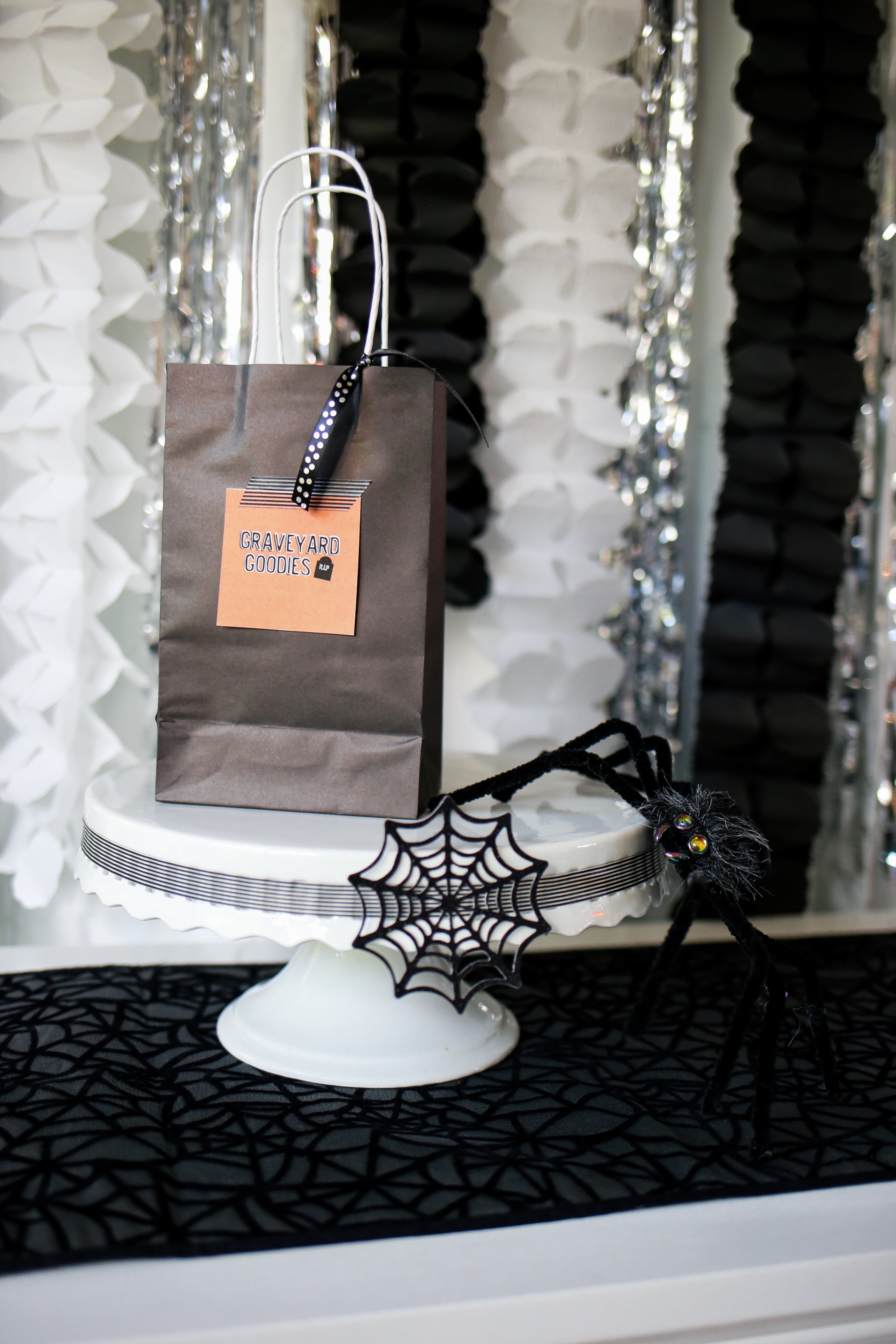 Each little monster went home with a graveyard goodies bag full of fun toys and a few treats too. All of the signs and labels you see are made by @Indyandpippa They were such a special touch and really made everything so cute!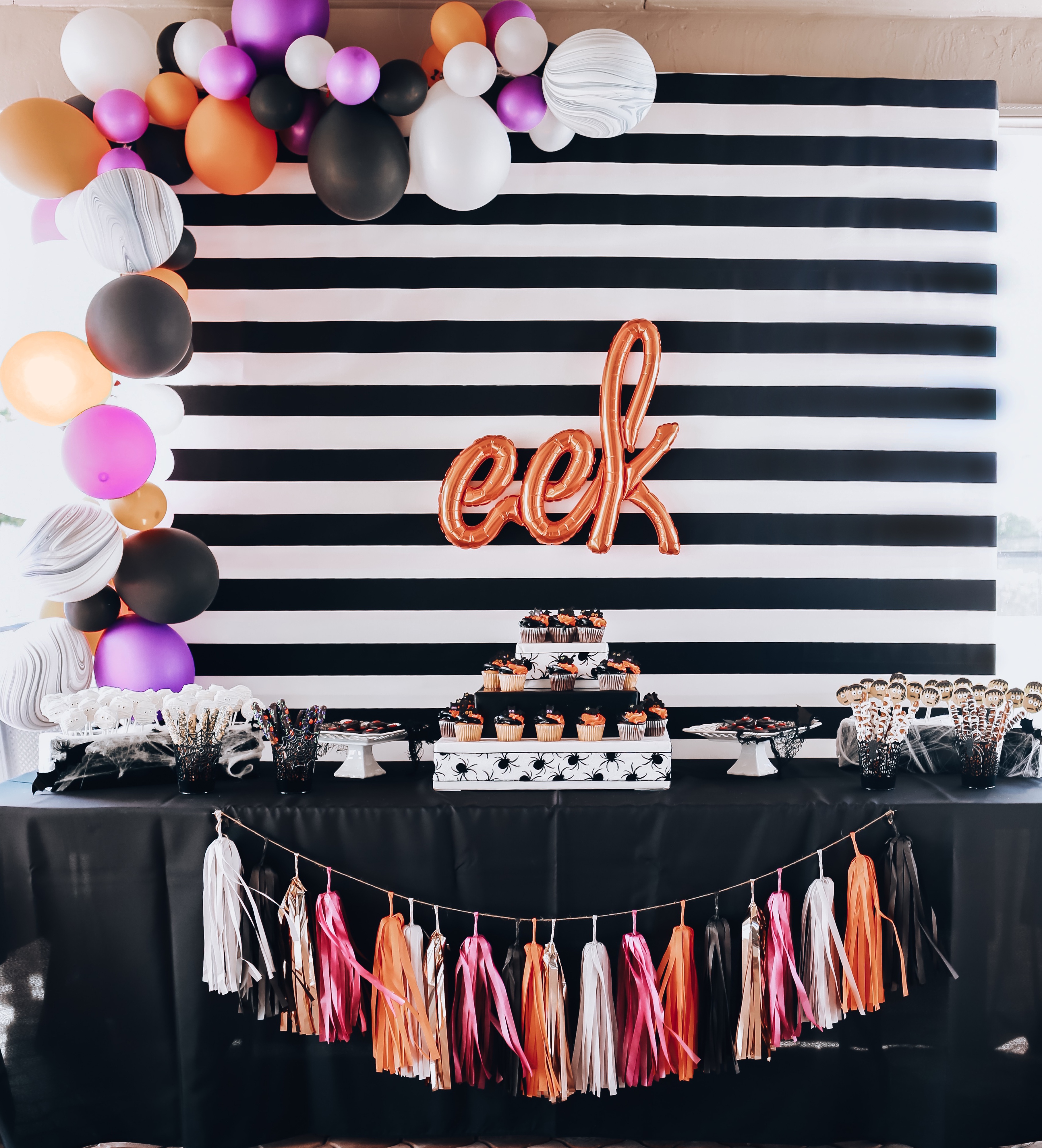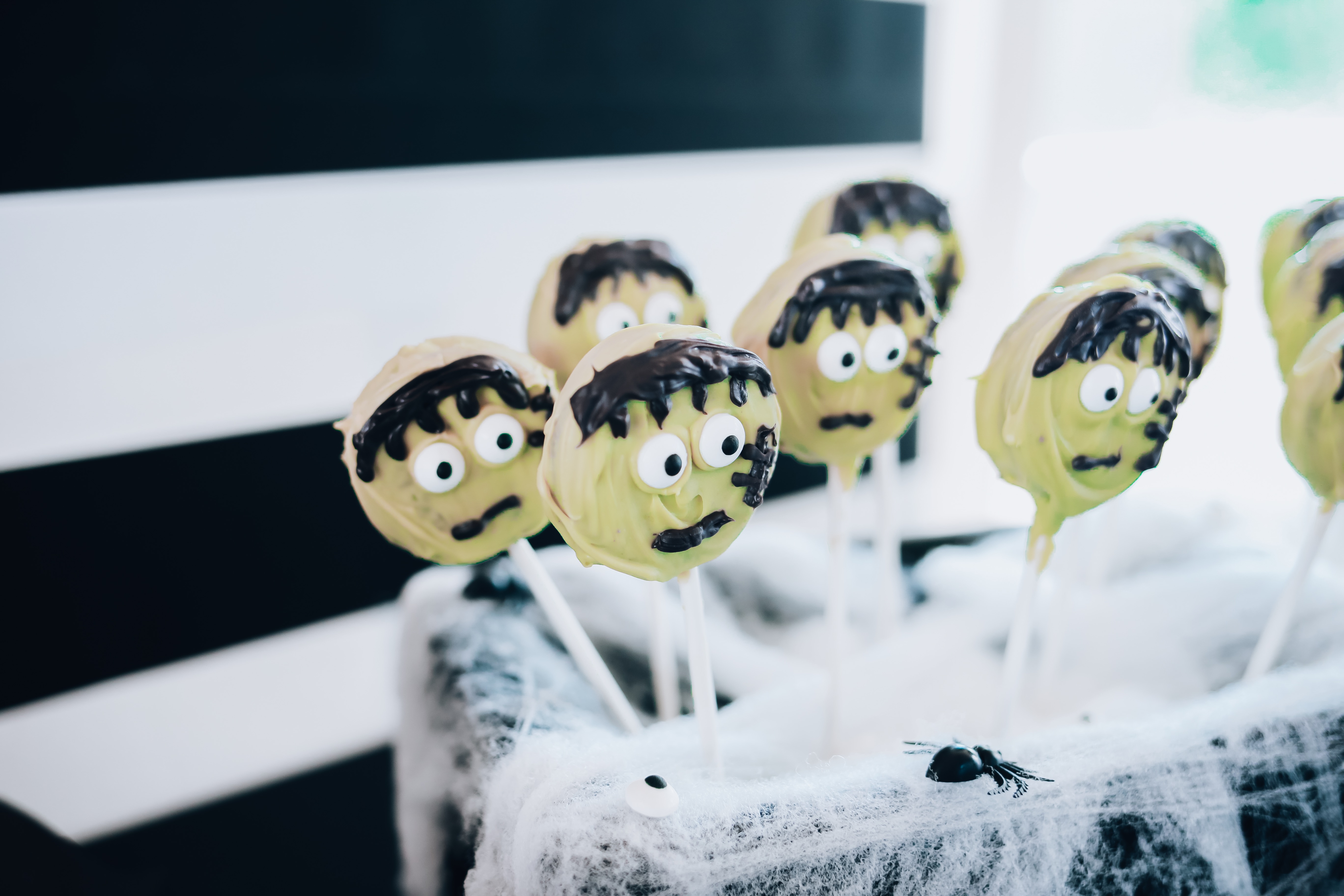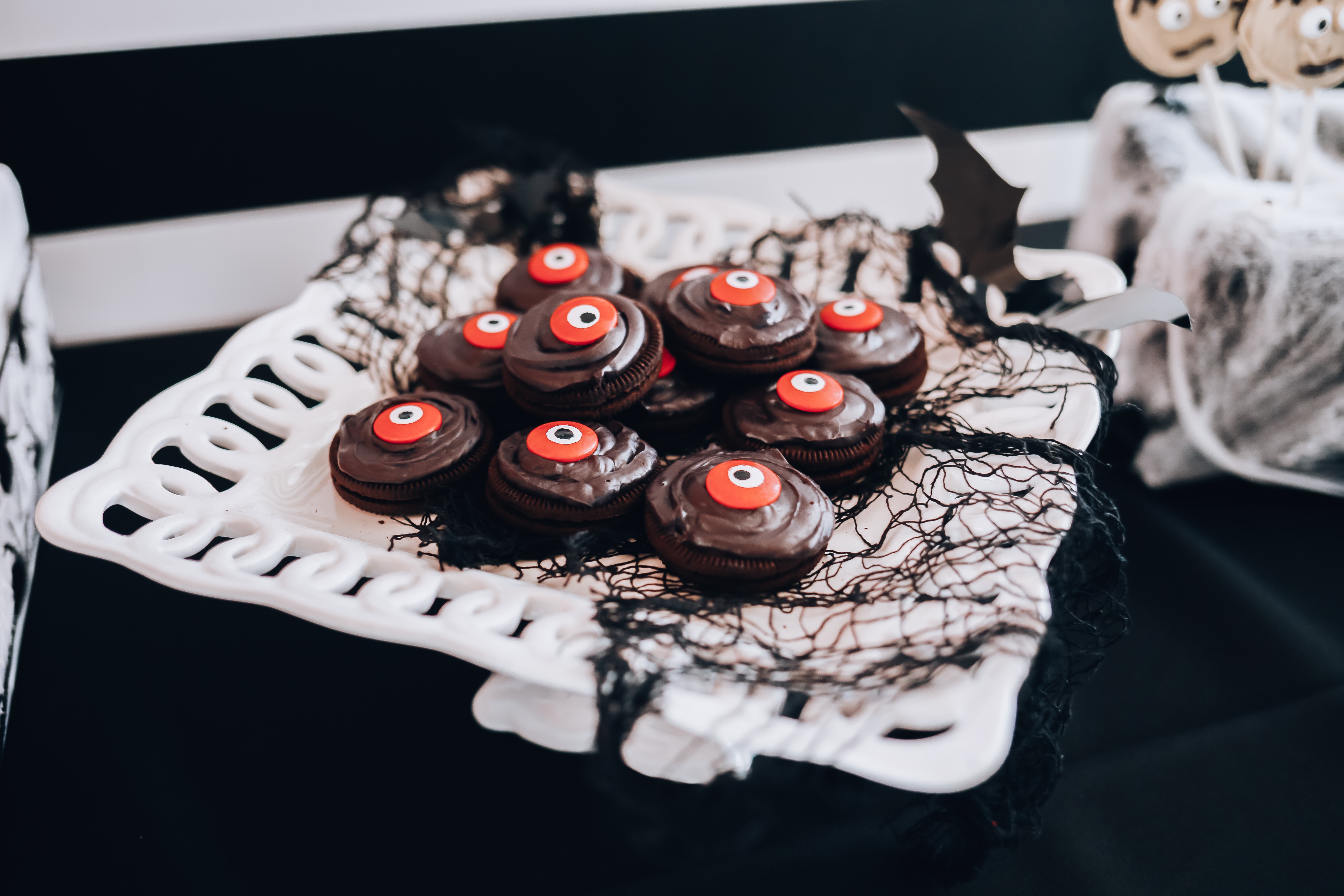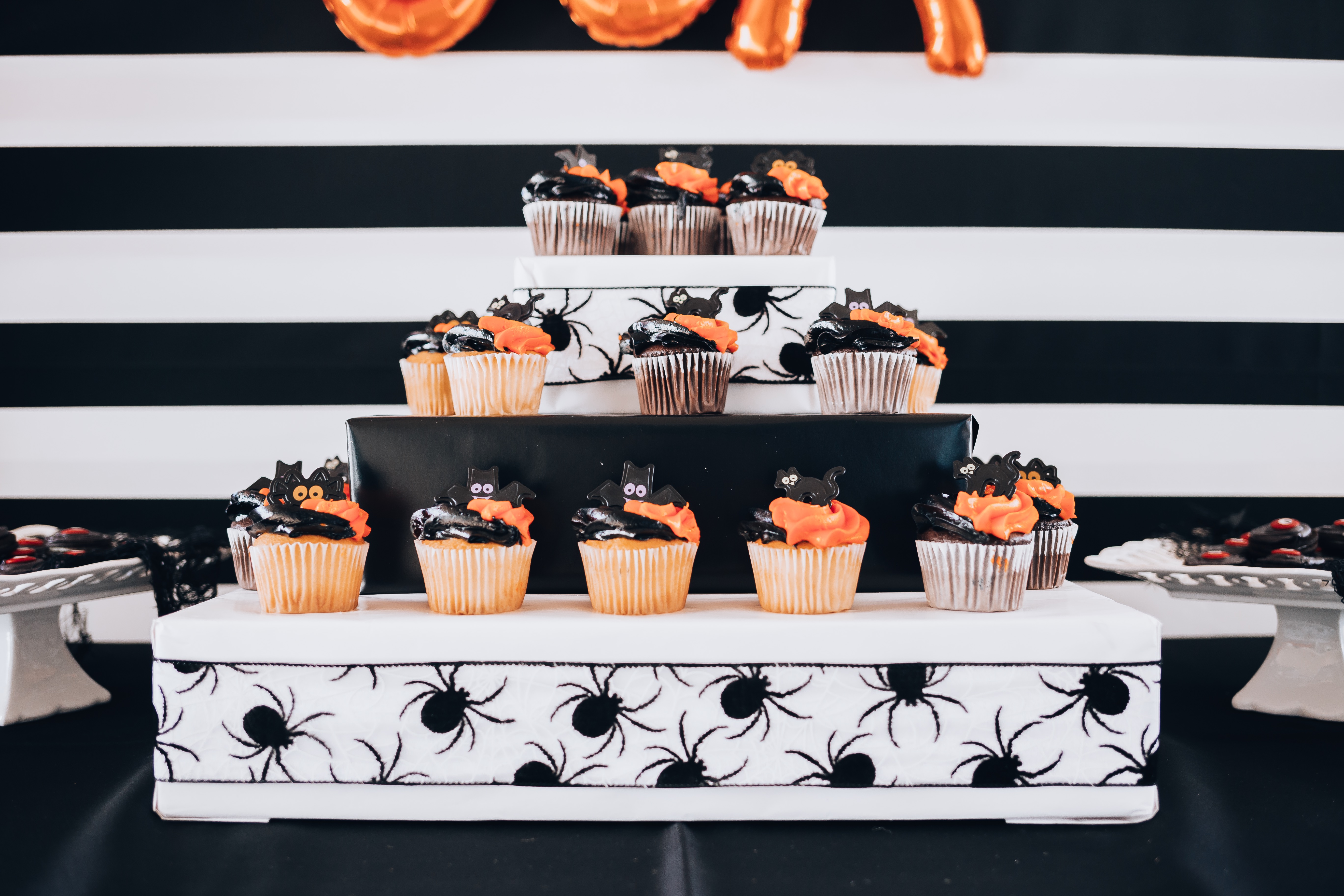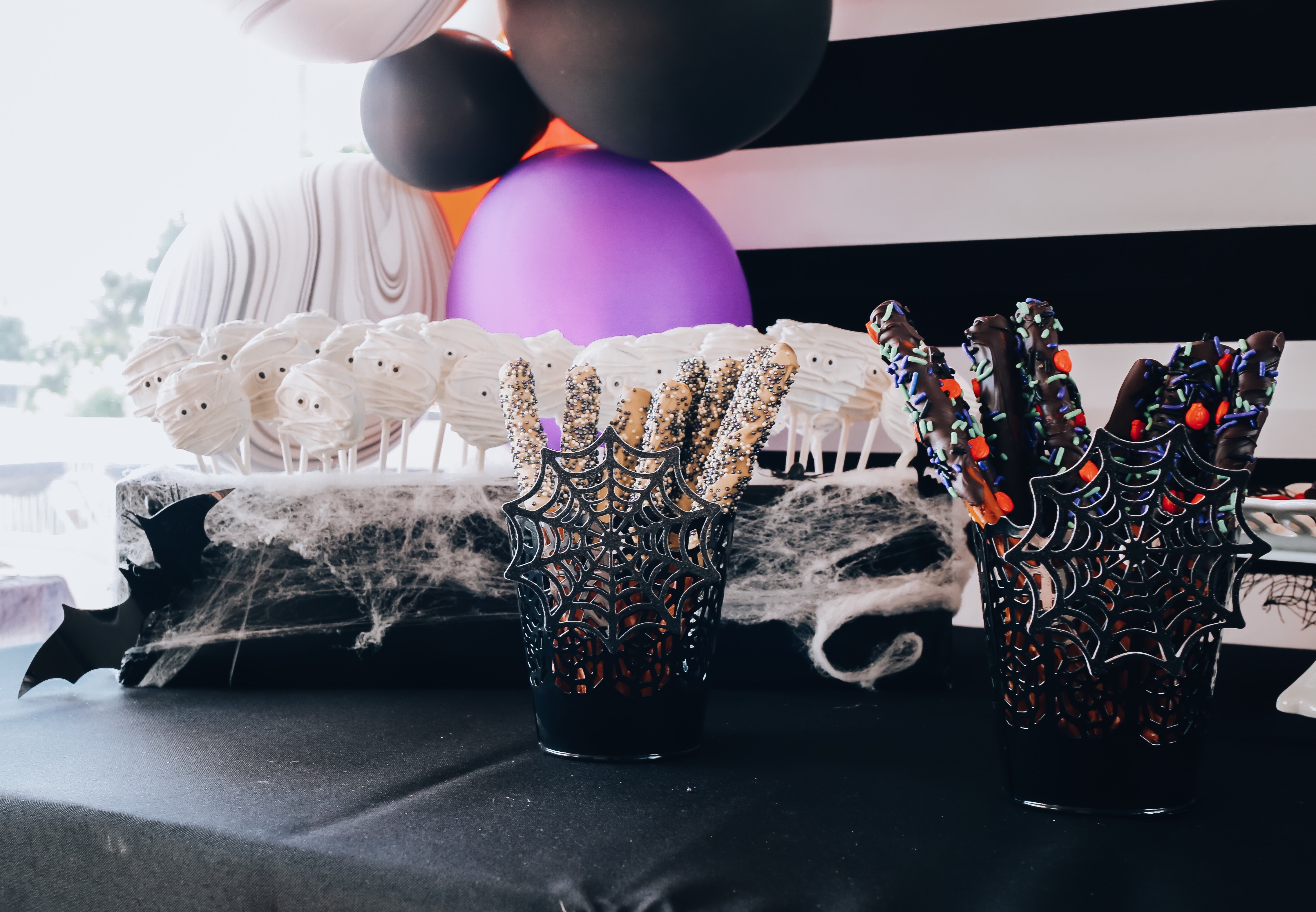 For the dessert table we kept it simple. The tassel and balloon garland are both from Gen Woo Craft. We made mummy and Frankenstein Oreos on a stick, and dipped pretzels in fun sprinkles and eyeballs. I bought cupcakes to display on three boxes and called it a day! I think it turned out really cute and the kids loved it! We served fruit in mini cauldrons, popcorn in fun Halloween cups and had Italian catered for dinner. Everyone had a great time and my heart was so happy. All that I had envisioned came to life beautifully. It's a party I will never forget and I hope my kids can always look back on it as a special childhood memory.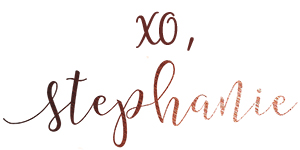 KID-FRIENDLY HALLOWEEN PARTY