Birthdays, it seems like every year they become celebrated less and less. The children take over and before you know it you are saying how old am I again? Am I the only one that forgets how old they are?! Maybe a blessing in disguise.
I LOVE celebrating birthdays, I always have. It's one day a year that you can let that special person know how much they mean to you. It used to be birthday month celebrations and then it became birthday weeks, now I am like, what day is it again?!
A lot of my friends are coming up on their 40th birthdays! Omg, how in the world is that even possible? I just can't comprehend the severity of the number 40. Wowza. I don't even understand how I'm allowed to be responsible for little humans and paying a mortgage. This requires lots of champagne and lots of celebrating with my besties. Check out my list for the top 10 gift ideas for your BF.
1. Slouchy Straw Tote – the perfect summer beach or pool bag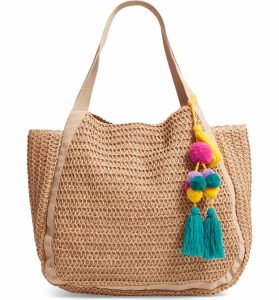 2. Mantraband Bracelets – let you BFF know how much you love and admire her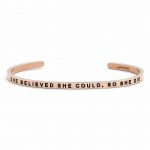 3. Buxom Plump your Pout 6 piece Lip Gloss Collection – This is hands down the best lipgloss ever of all time
4. Marc Jacobs Perfume Rollerball set – I have this set and I love the scents. Perfect for traveling or just throwing in your purse.
5. Shell Pool Float – Who doesn't want to look fab at the pool floating on a new shiny sea shell.
6. Sonix iPhone Case – So many cute ones to choose from. Pick one that suits your BF's personality
7. Champagne KeyChain- My friends love champagne, that's why were friends.
8. Lollia Bubble Bath- I can't remember the last time I took a bubble bath wouldn't that be nice…
9. Ban.do Tumbler- I have this cup and love it. Perfect for staying hydrated this summer.
10. Acupuncture Mat- one of my best friends told me about this. It really is amazing. If you bf has trouble sleeping this could help bring her some much needed ZZZZ's.