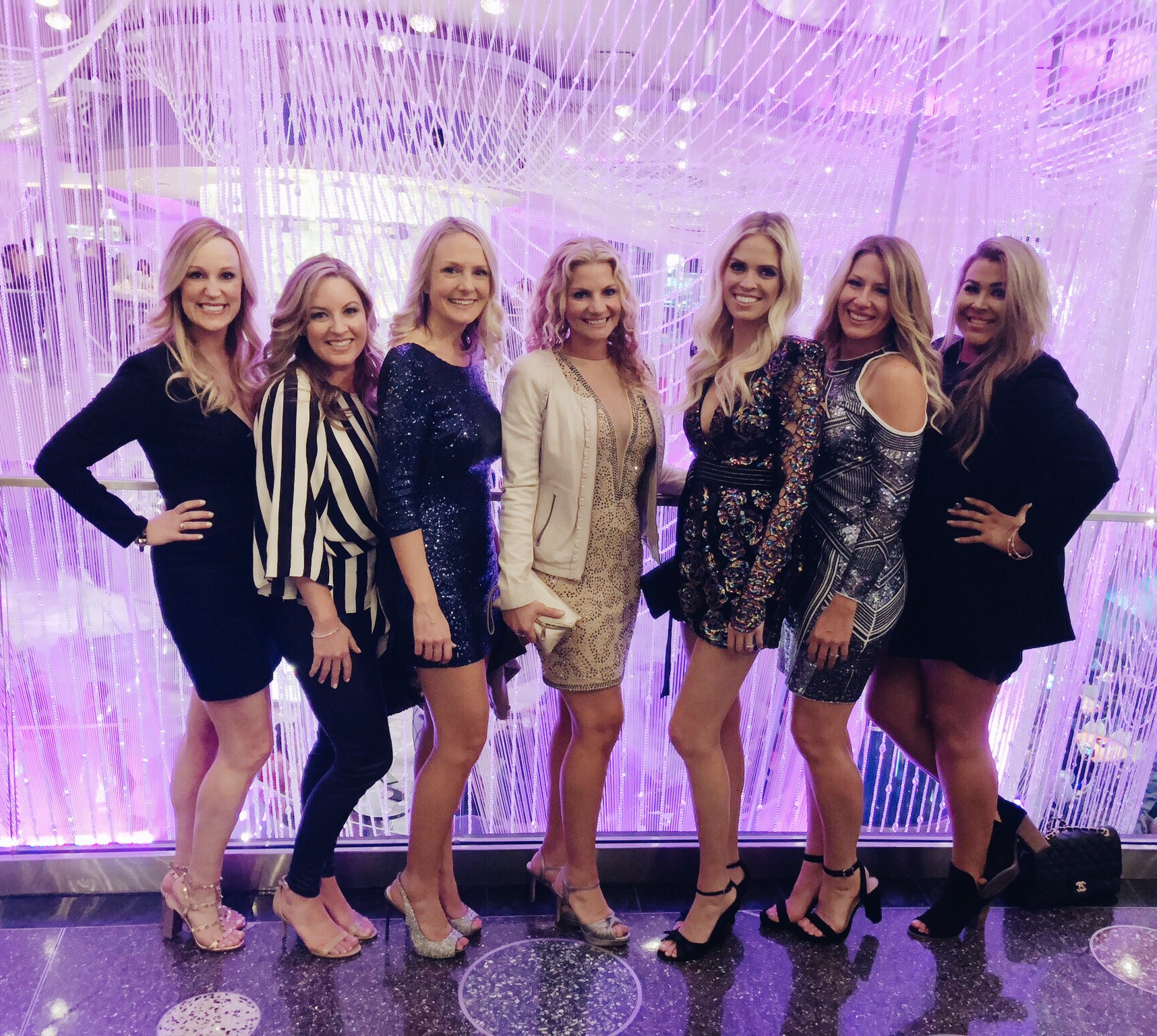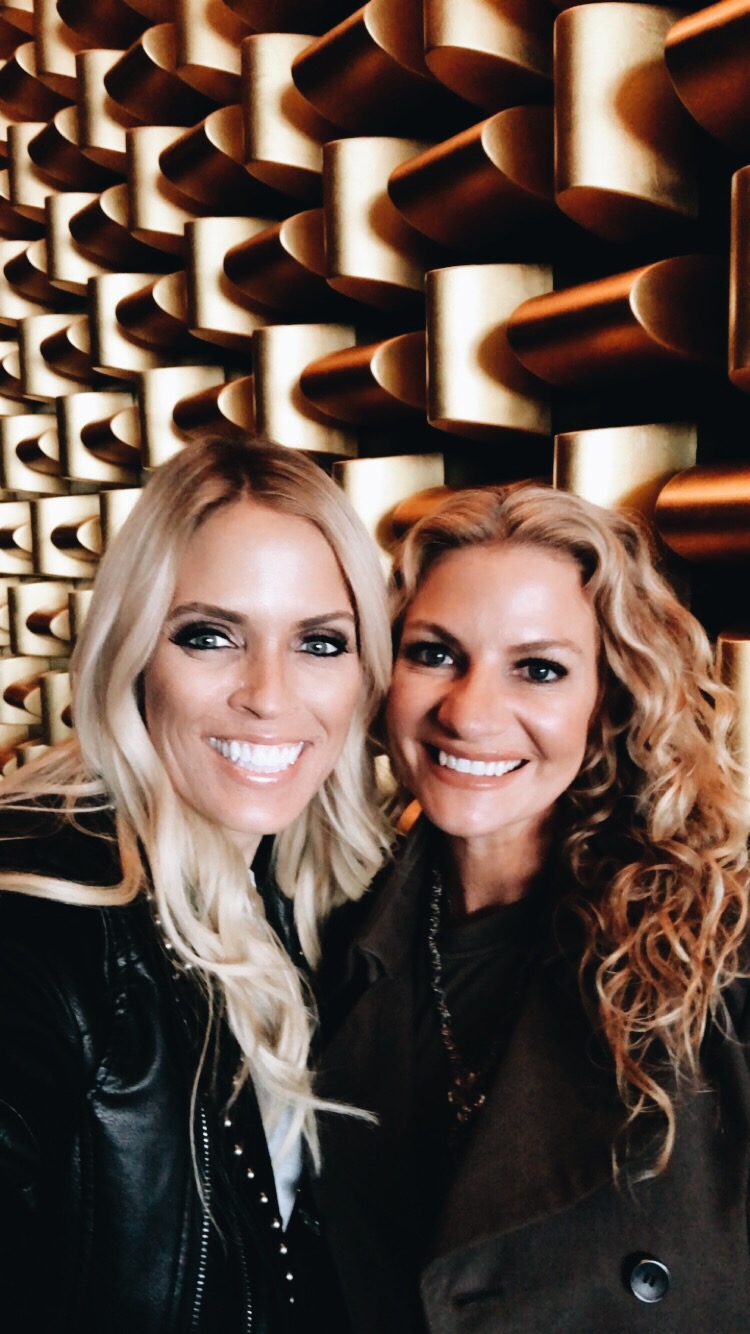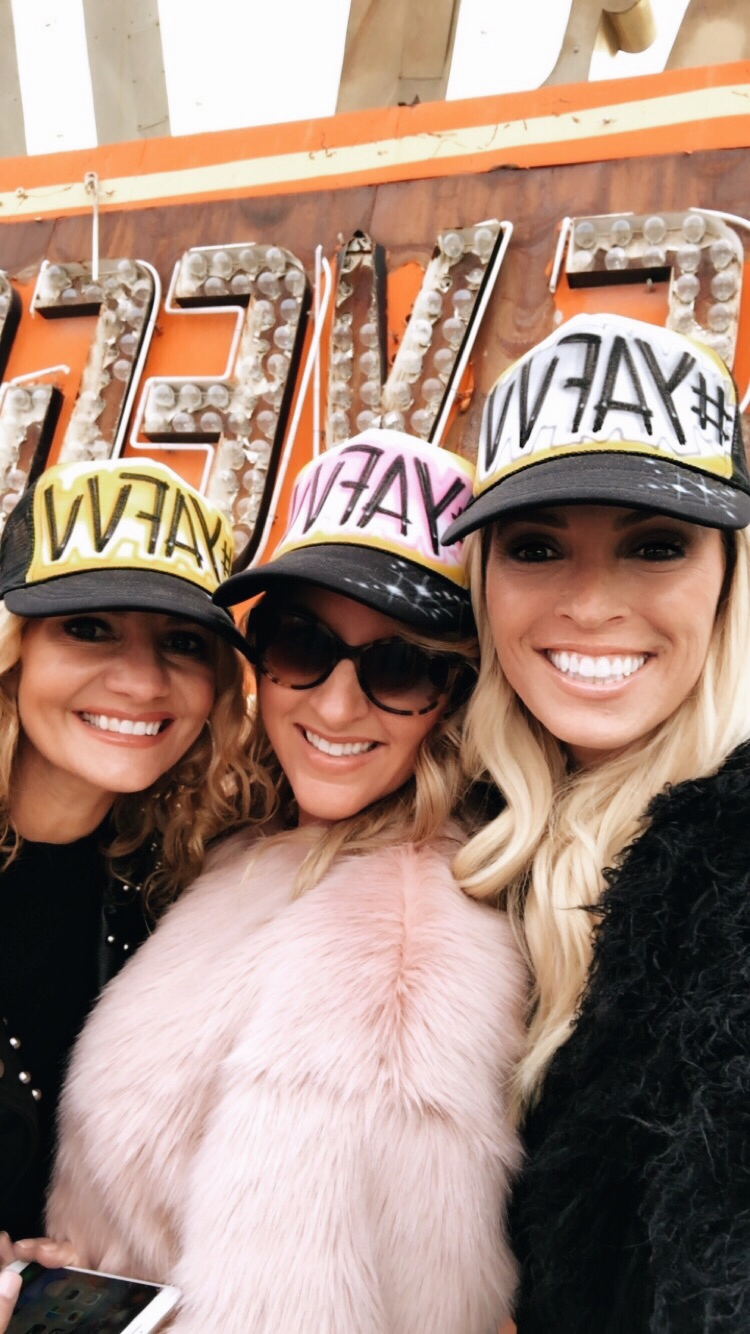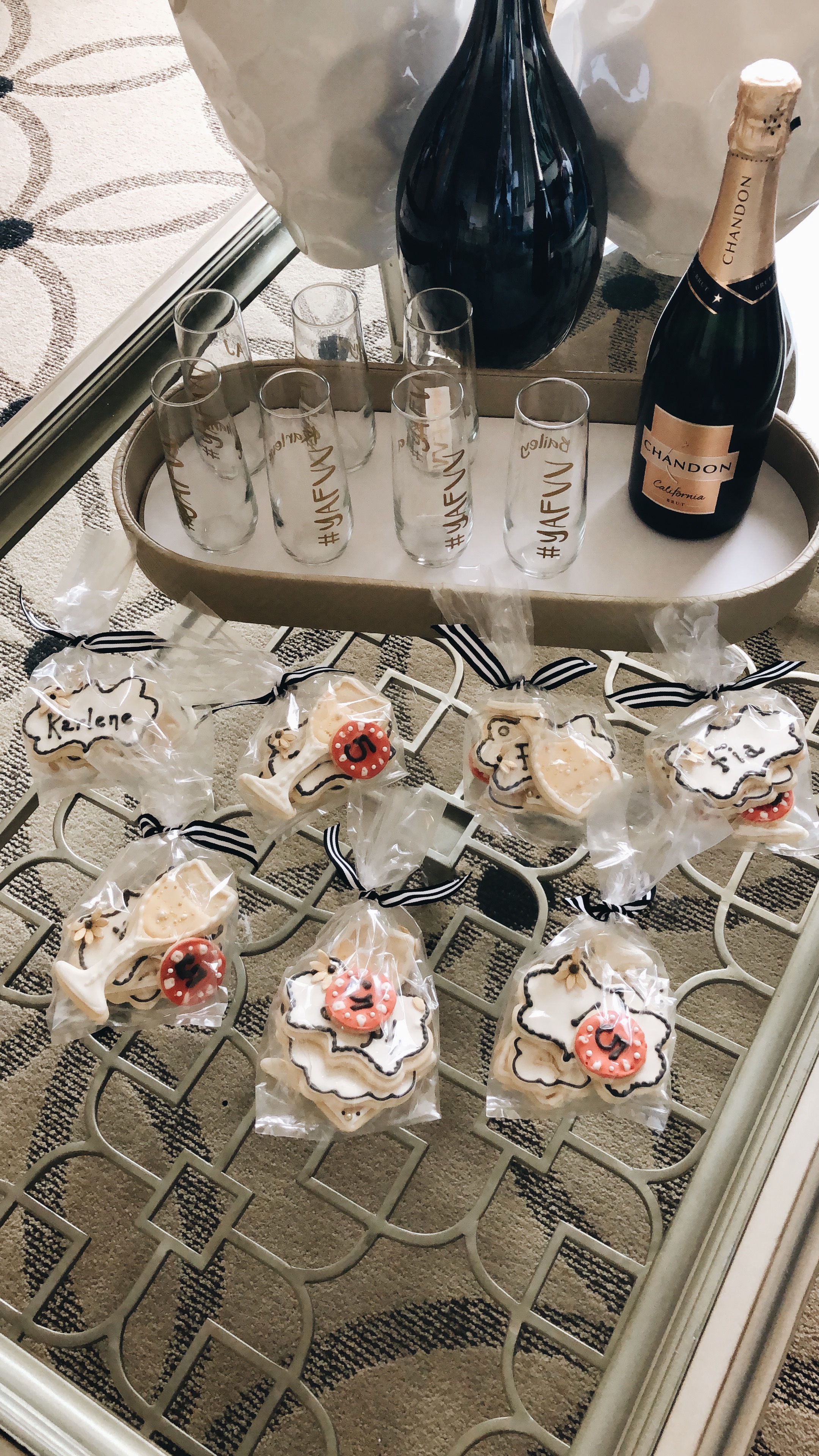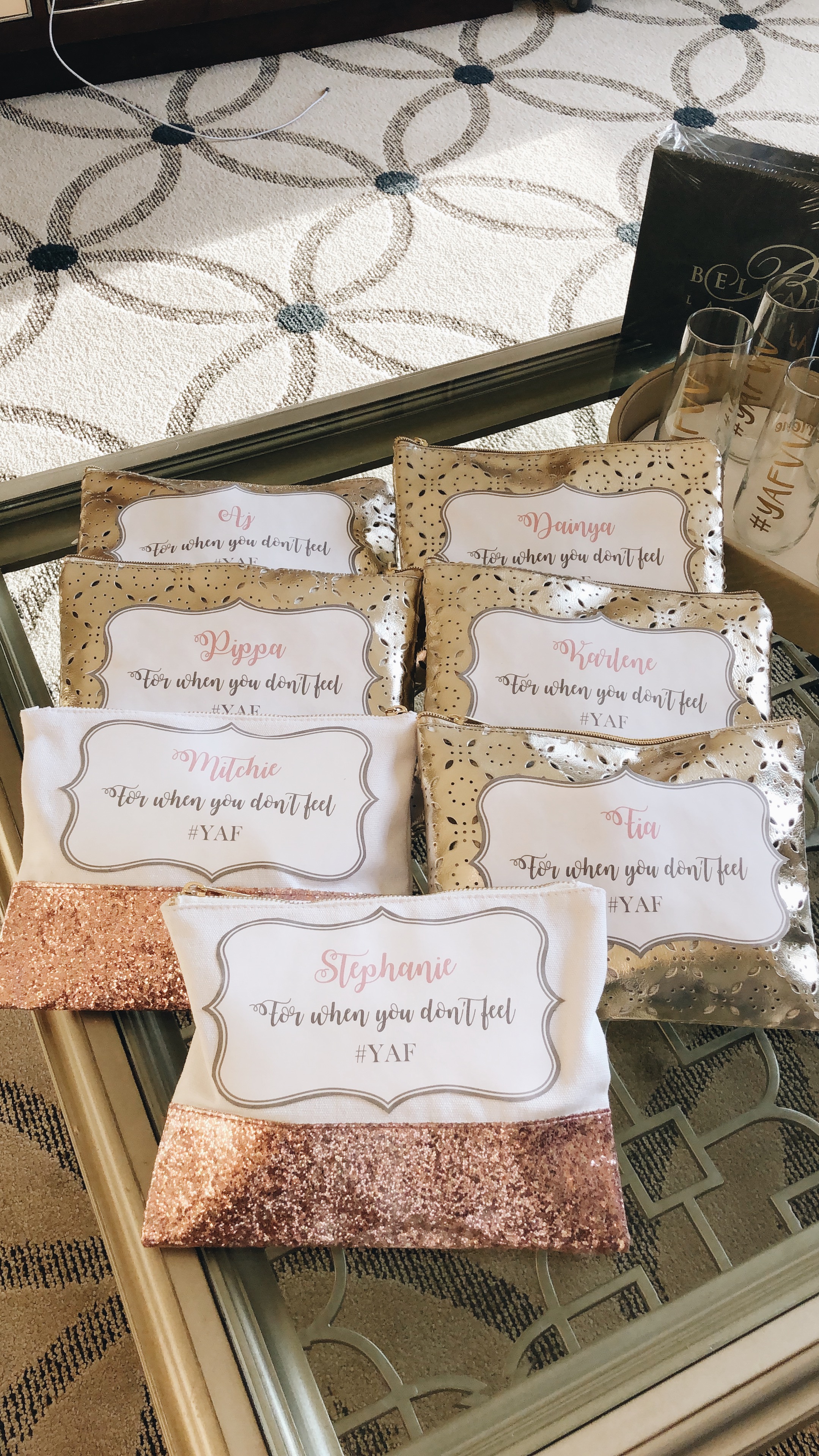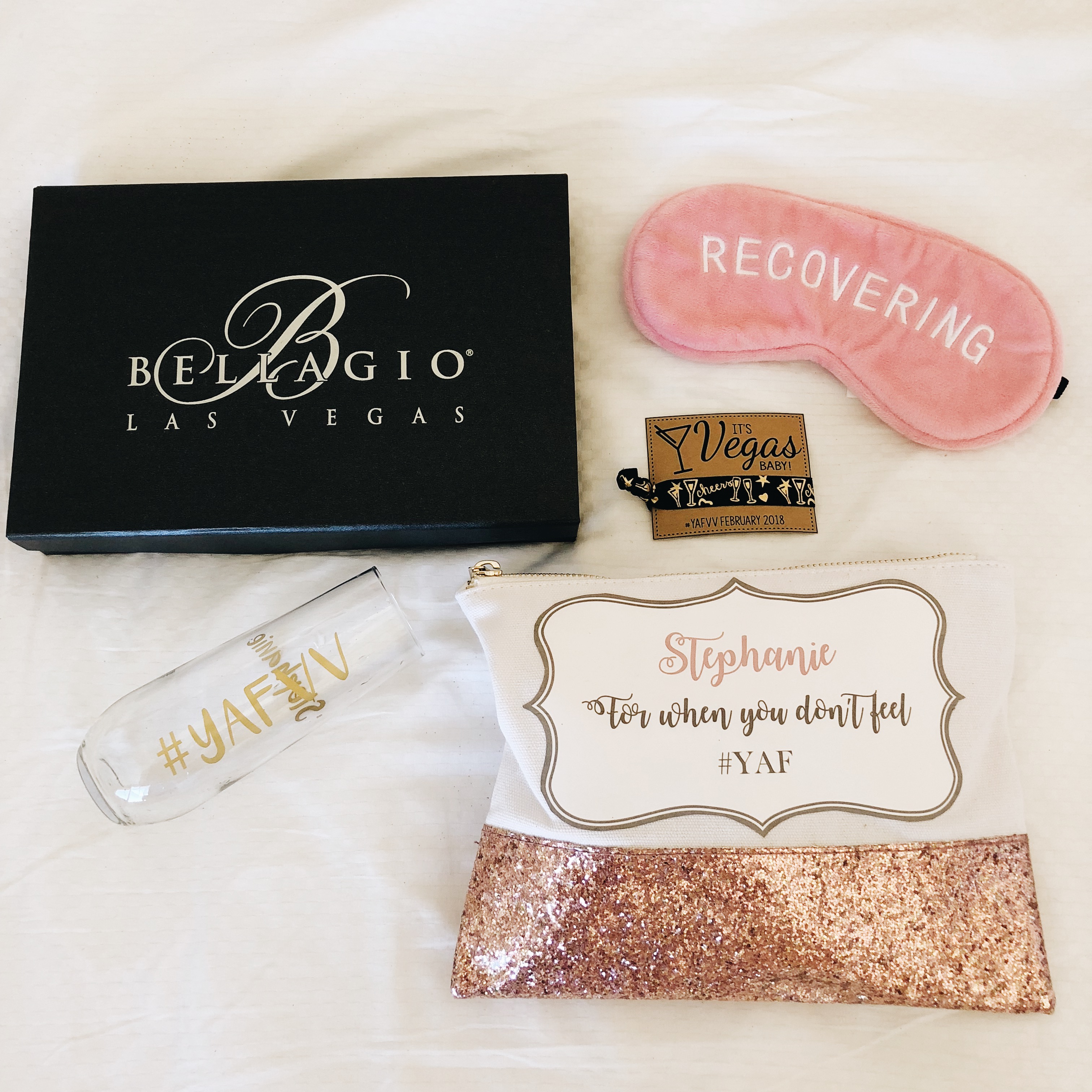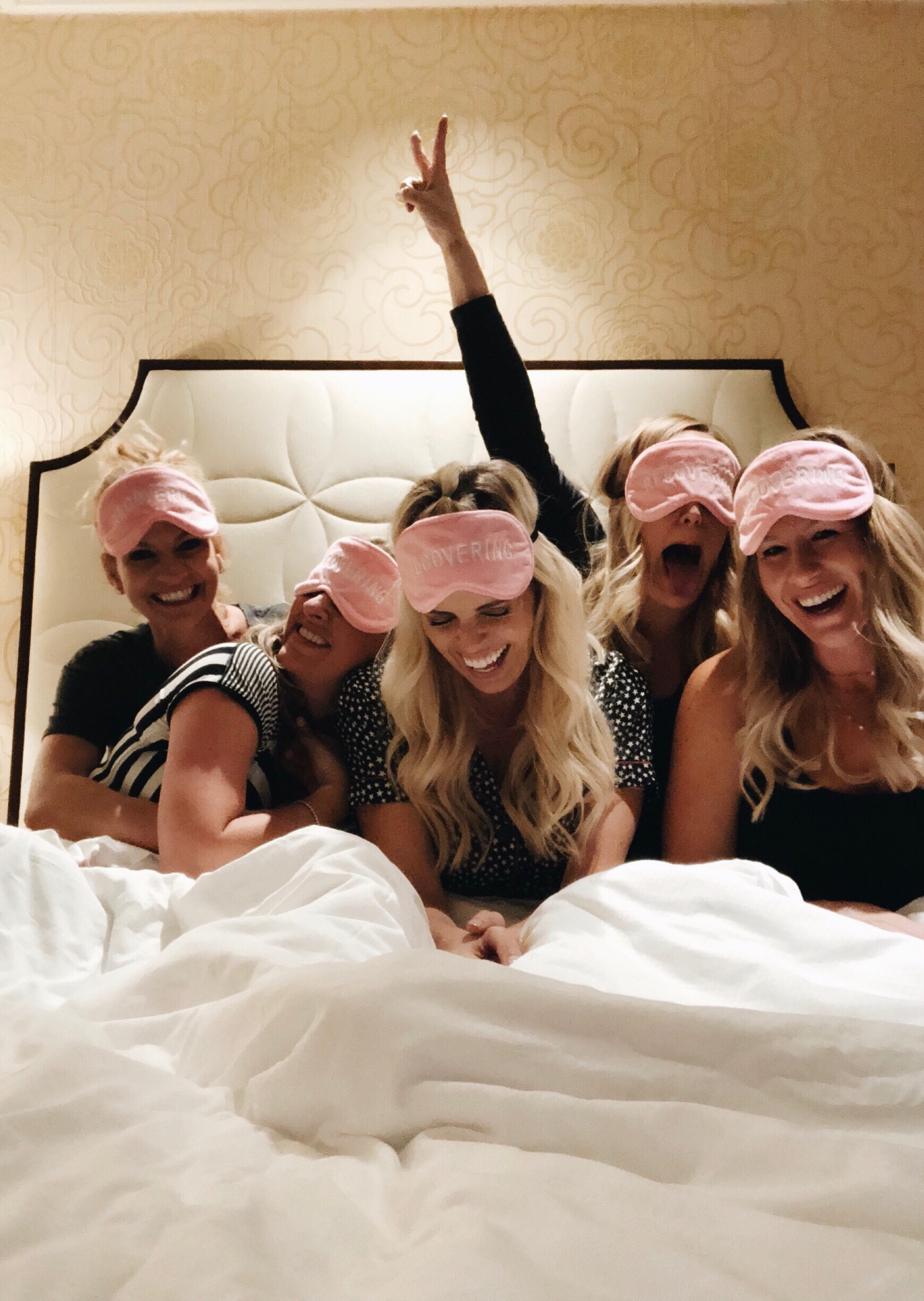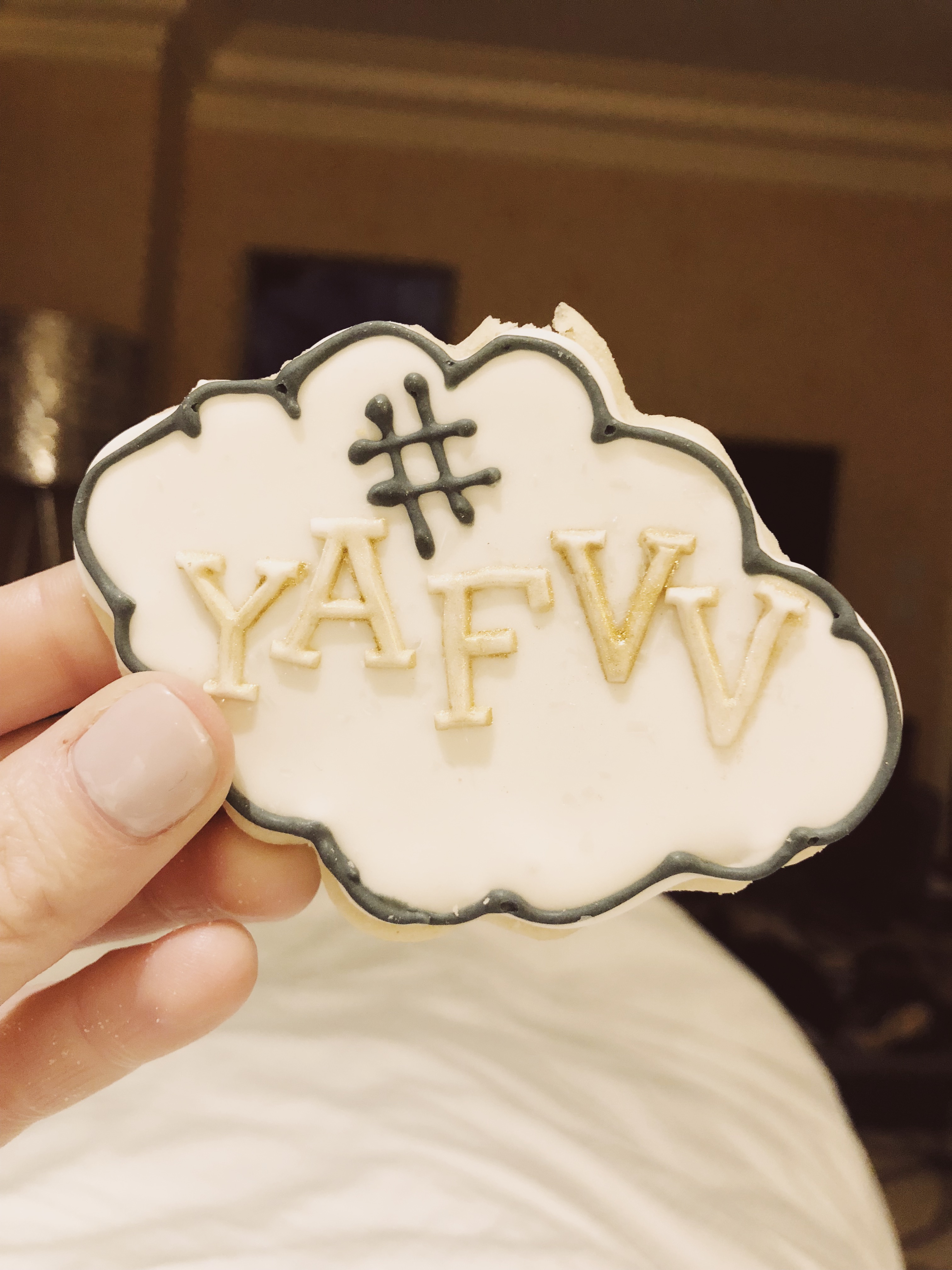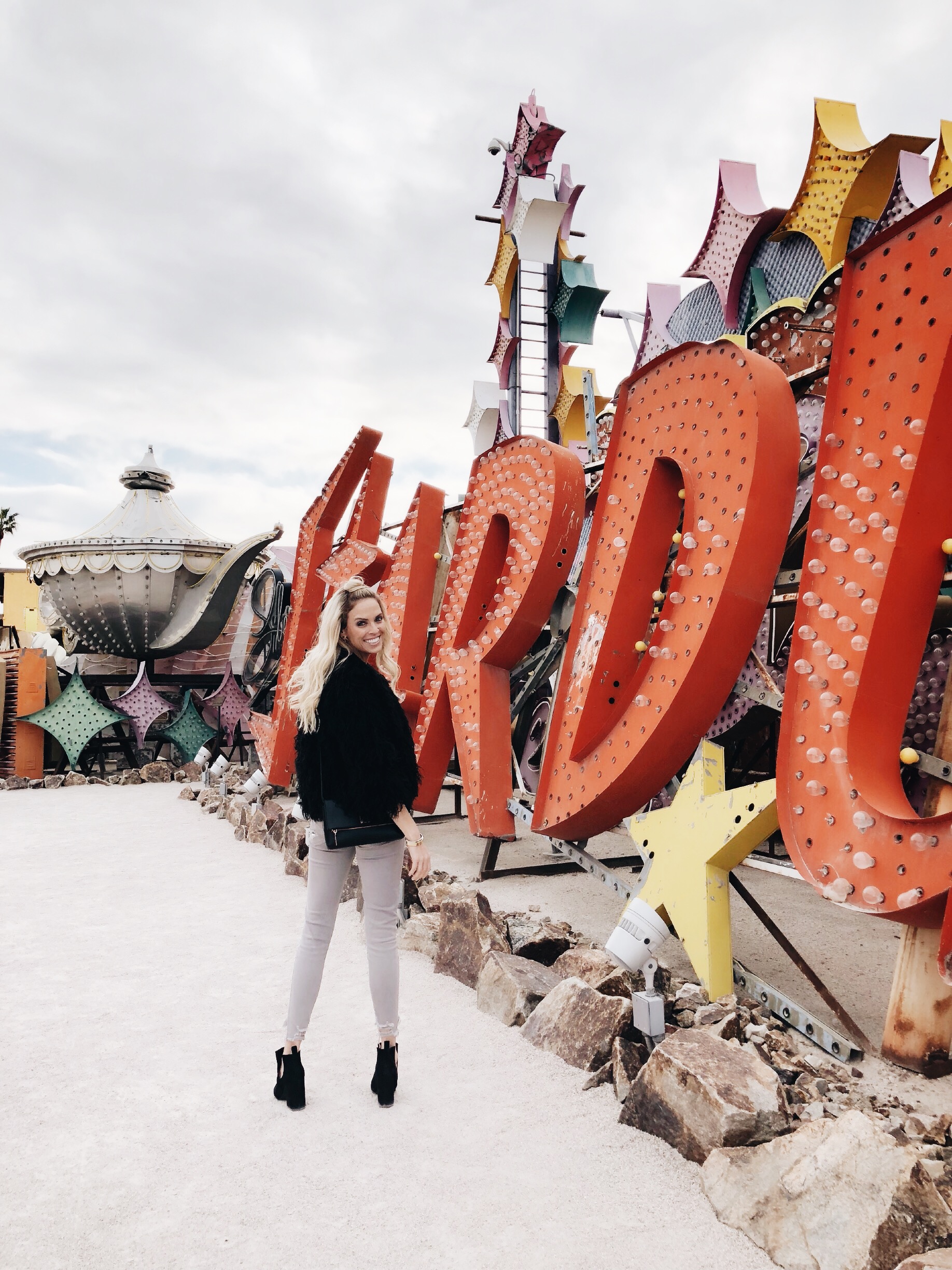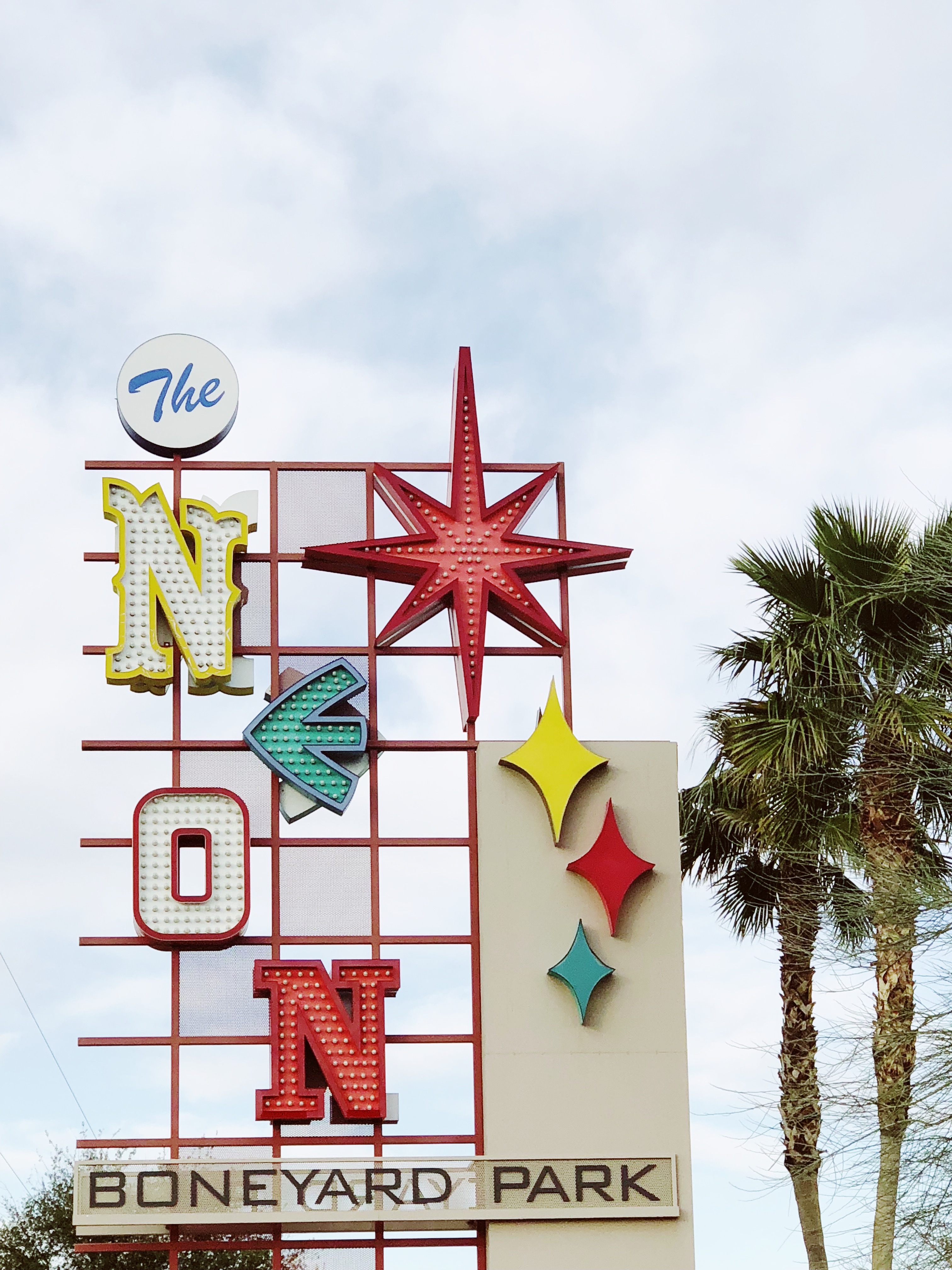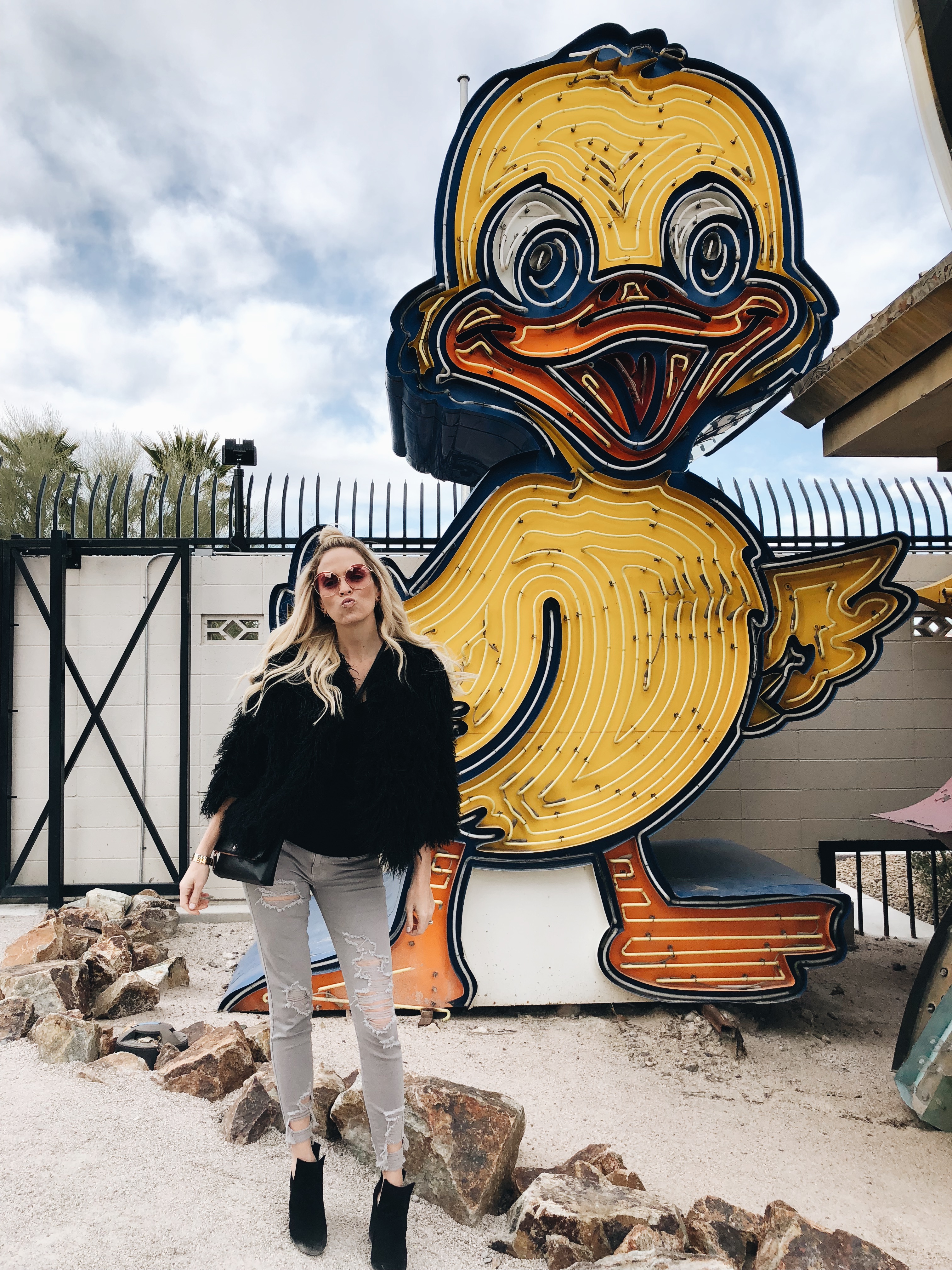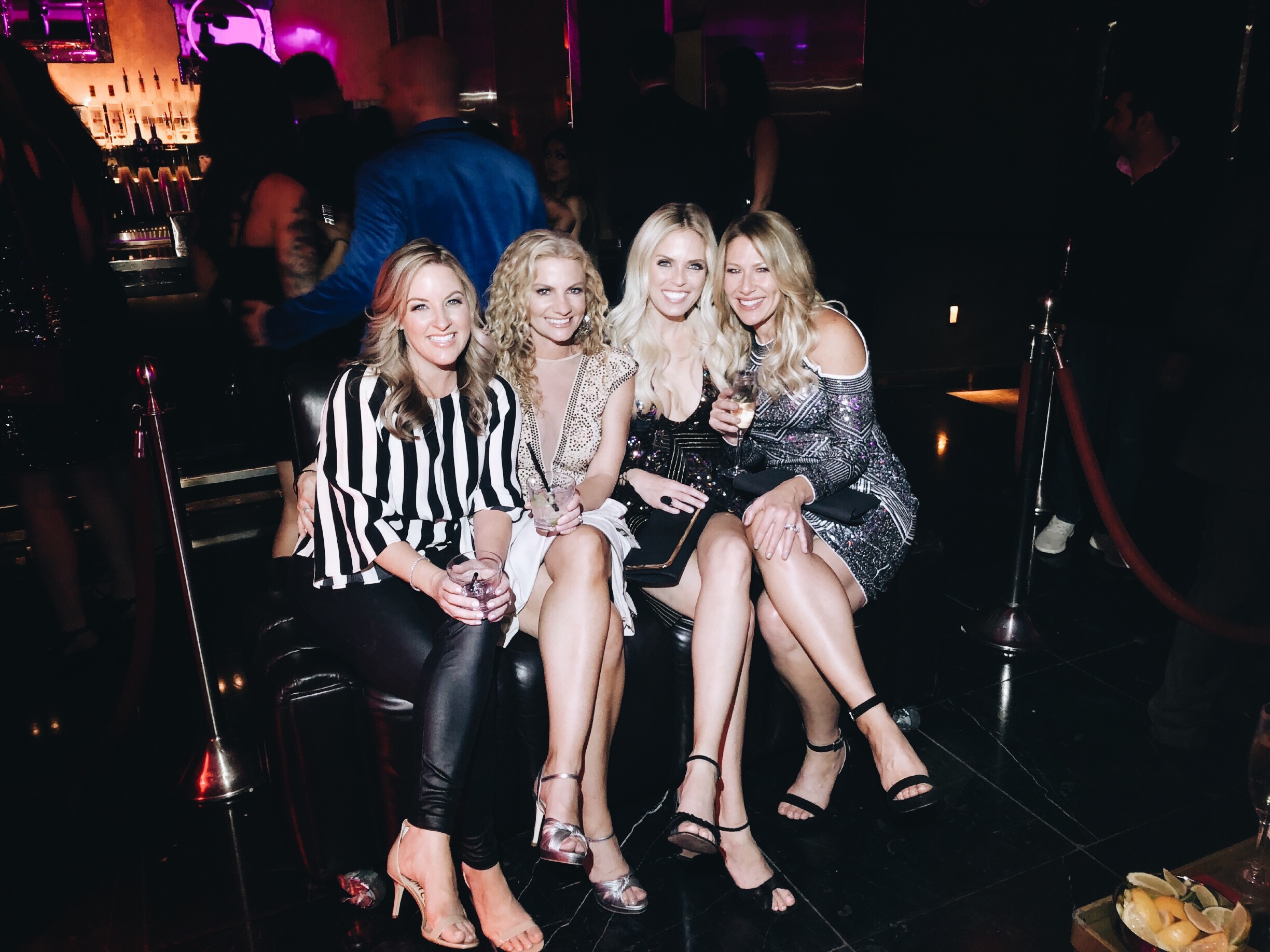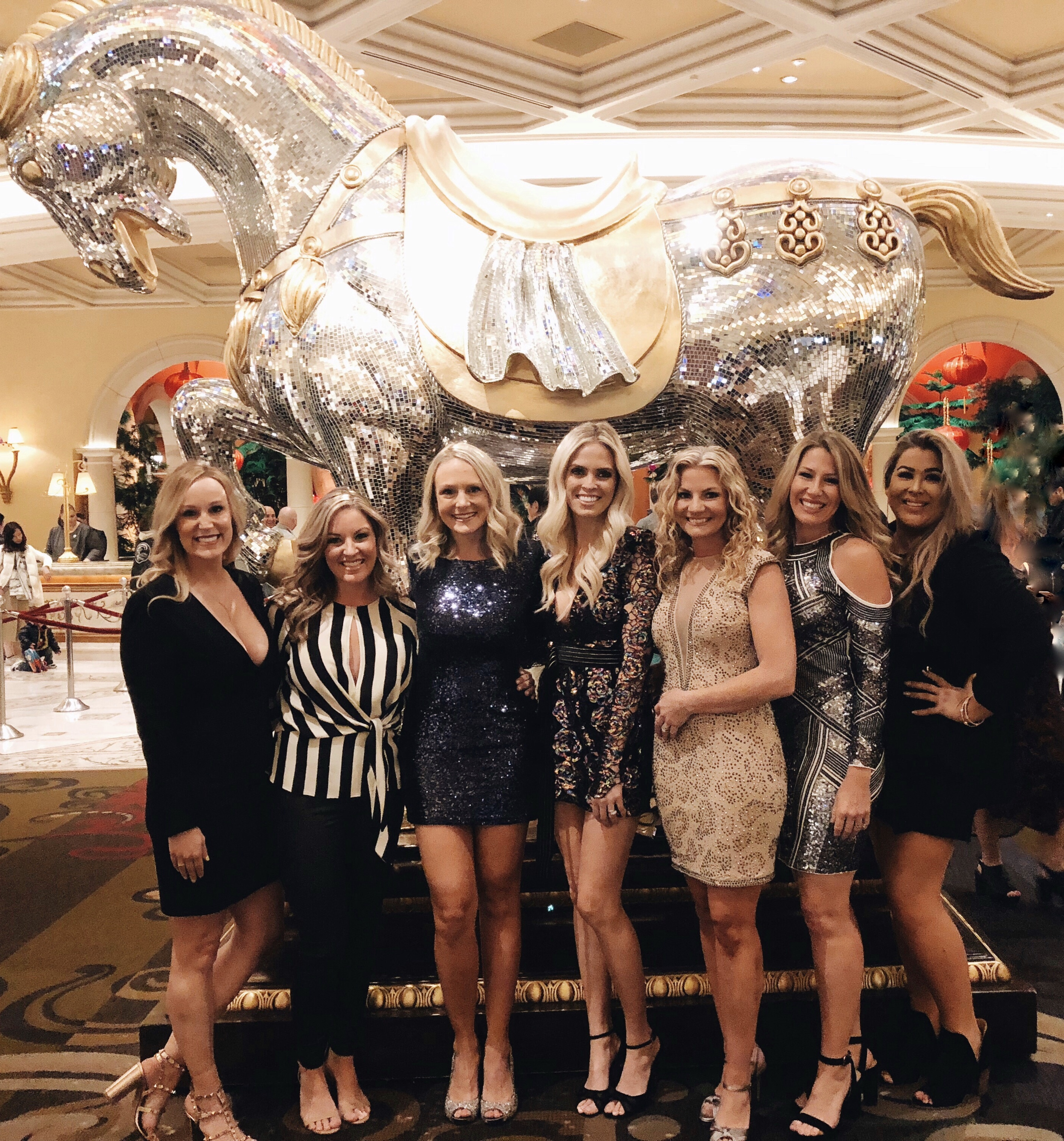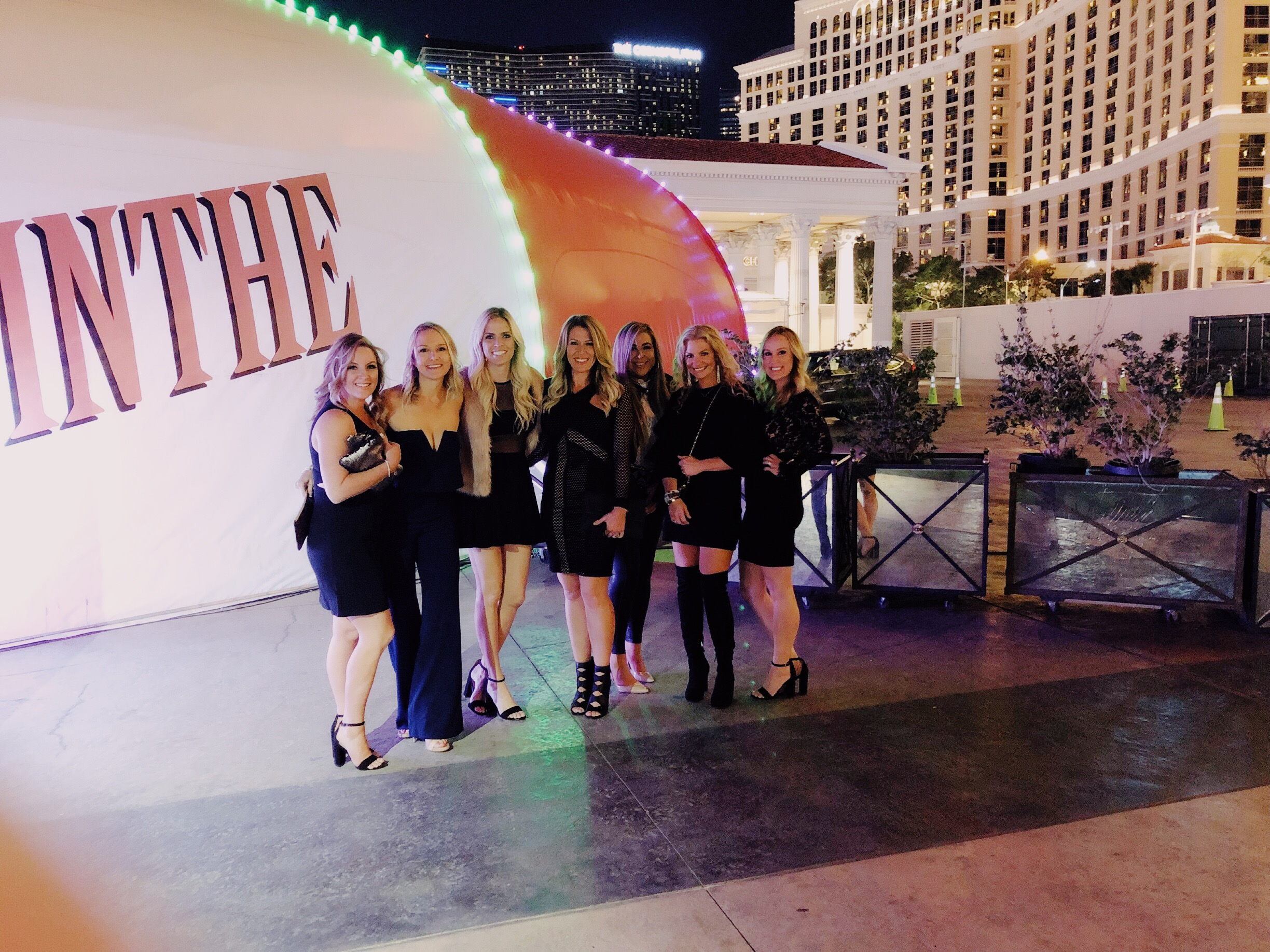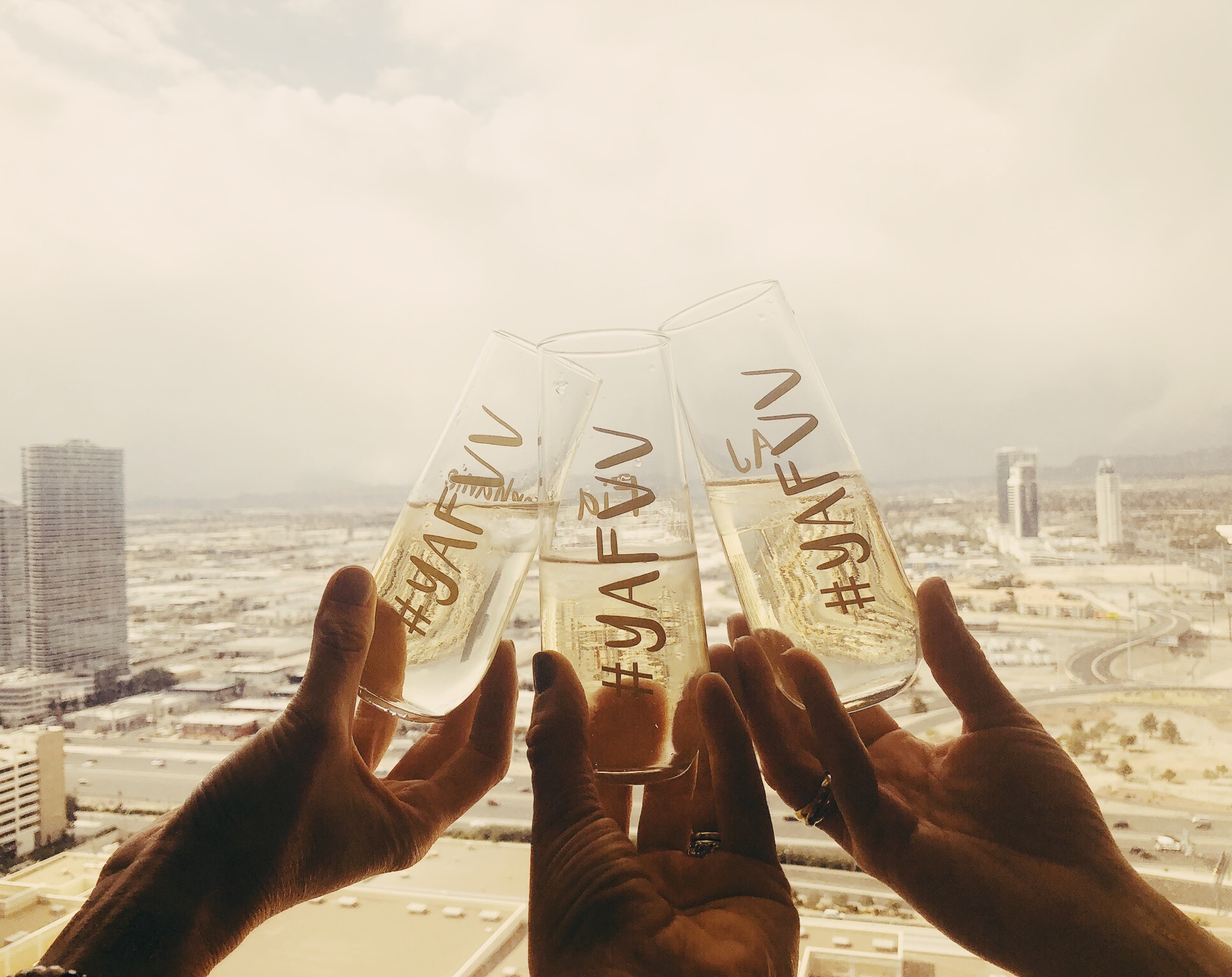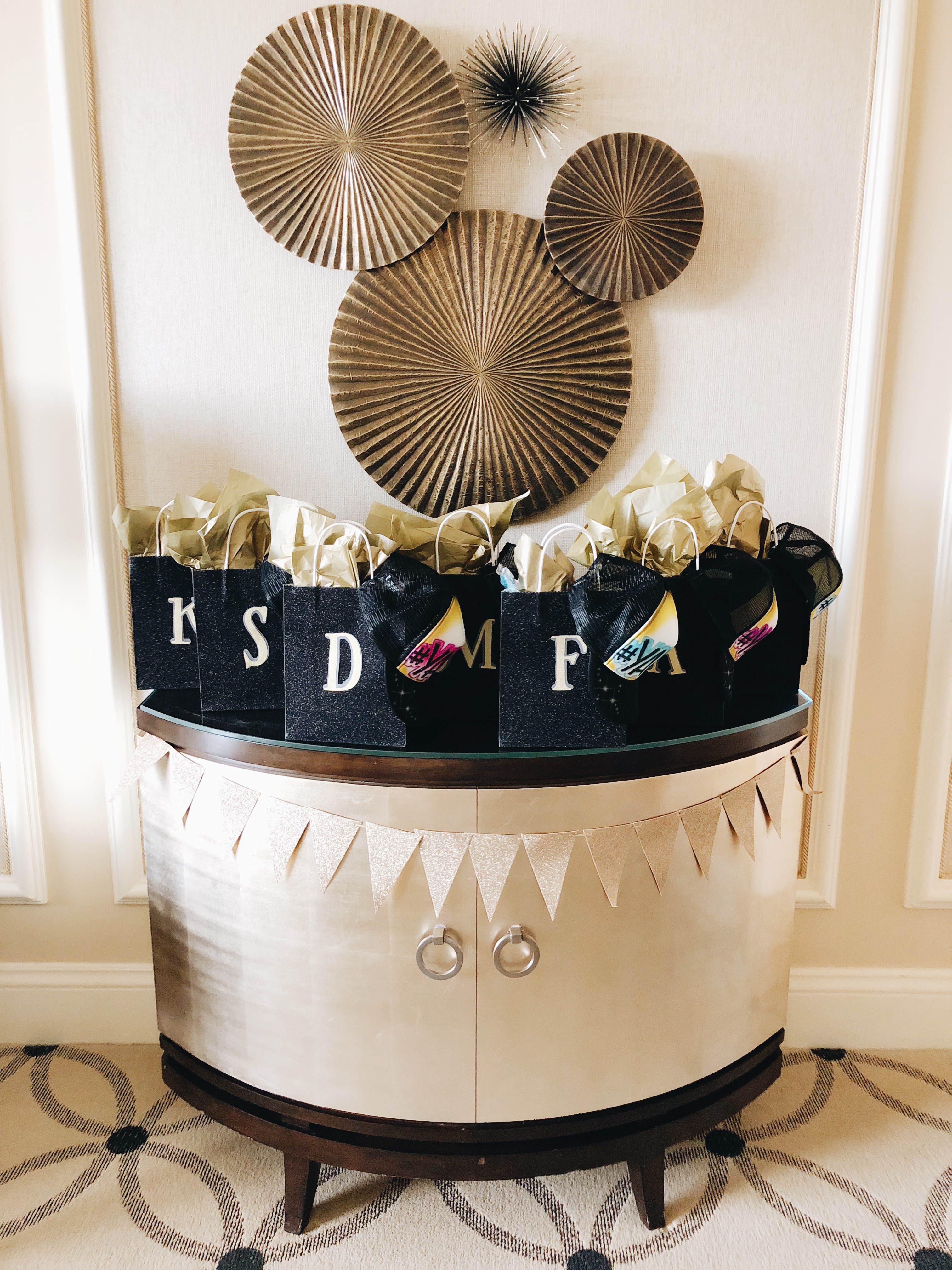 I've been wanting to do a girls trip to Vegas for a long time. My best friend and I turn 40 a few months apart so when we started talking about where we wanted to go we knew Vegas was it! Mainly because Britney Spears was supposed to be there but she left for 2018. Looks like we have an excuse to go back in 2019! We had such an amazing trip. Traveling with my besties has always been a priority and I'm so thankful that I have such great friends in my life. We try to all get together once a year. It's so good for my soul. I love being a wife and mama but every once in a while I have to tap back into my 20's and be silly with my girls.
We flew in on a Thursday and out on Sunday. It was the perfect amount of time. We reserved a suite at the Bellagio. The service was amazing and it was the perfect amount of space for all of us. It was the more affordable option while still being one of the nicer hotels on the strip. I think you could visit Vegas many times and never do the same thing twice. That being said here is a list of the "must do's" for the next time you are there!
1. Absinthe – This show is like nothing I have ever experienced. Think Circus meets a drunk Howard Stern. If you are easily offended to do not go see this. I was either laughing hysterically or my jaw was on the floor in shock of what I was seeing and hearing. It was amazing and I highly recommend it! It's a small venue so there is no bad seat. Be prepared if you sit in the front row.
2. Shopping – Vegas is the mecca for shopping but bring your piggy bank. The Crystal shops next to the Aria hotel is where it's at! We saw JLo there so you know it has to be good! If you are a Gucci lover like me you have to check out the Gucci store here. It's one of the biggest in the US and does not disappoint!
3. Beauty and Essex – Located in the Cosmopolitan Hotel. Pawn shop in the front, restaurant in the back. I've been to the New York location too and they are both so good. We love a tapas style restaurant makes it fun to share and try several different things. The food is amazing and the service was top notch.
4. The Neon Museum – This place was unbelievable. It's where the neon lights of Old Vegas are layed to rest. The tour is full of lots of interesting Vegas history and the photo ops are endless. Make reservations ahead of time because it does sell out.
5. Hakkasan Night Club – If you know me you know I LOVE to dance! Hakkasan was unbelievable. Huge club with unbelievable music. The ultimate club experience for sure.
We had so much fun together. My friends did so many special little things for our birthdays. It was the absolute best trip ever and I can't wait to go back!