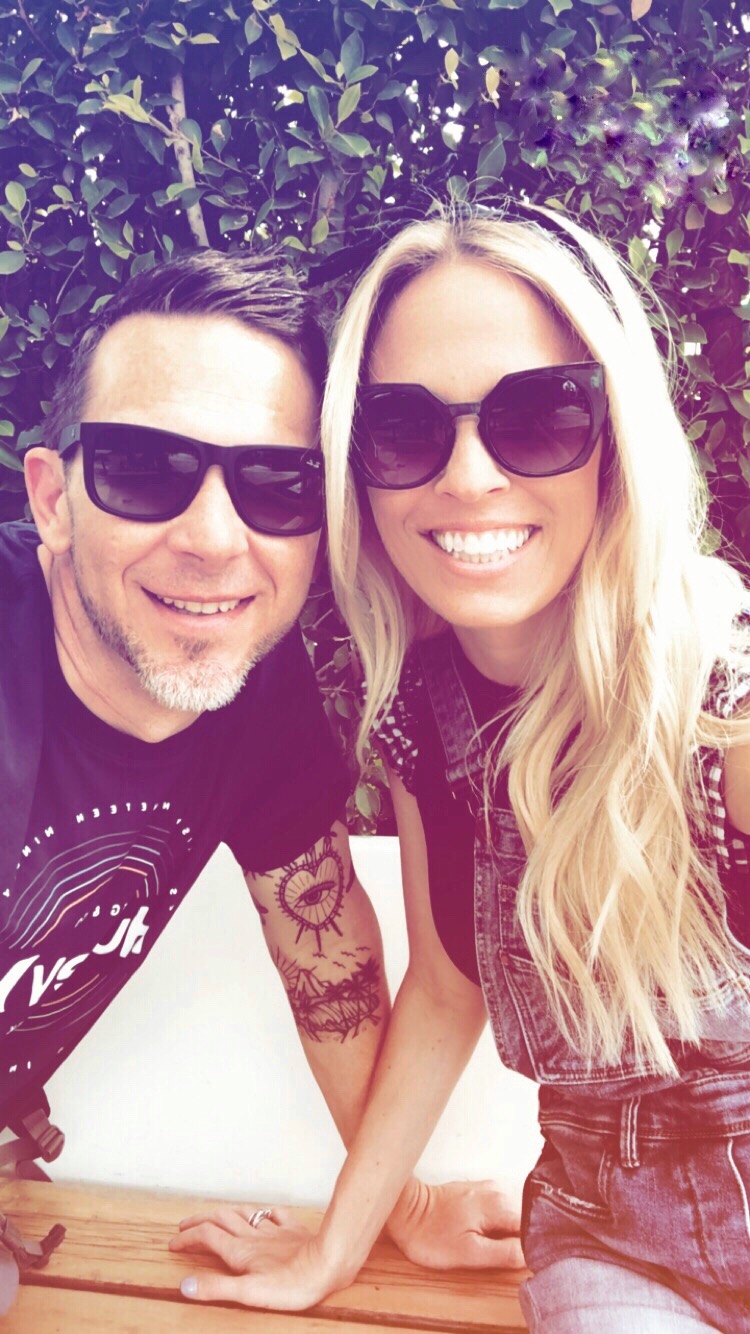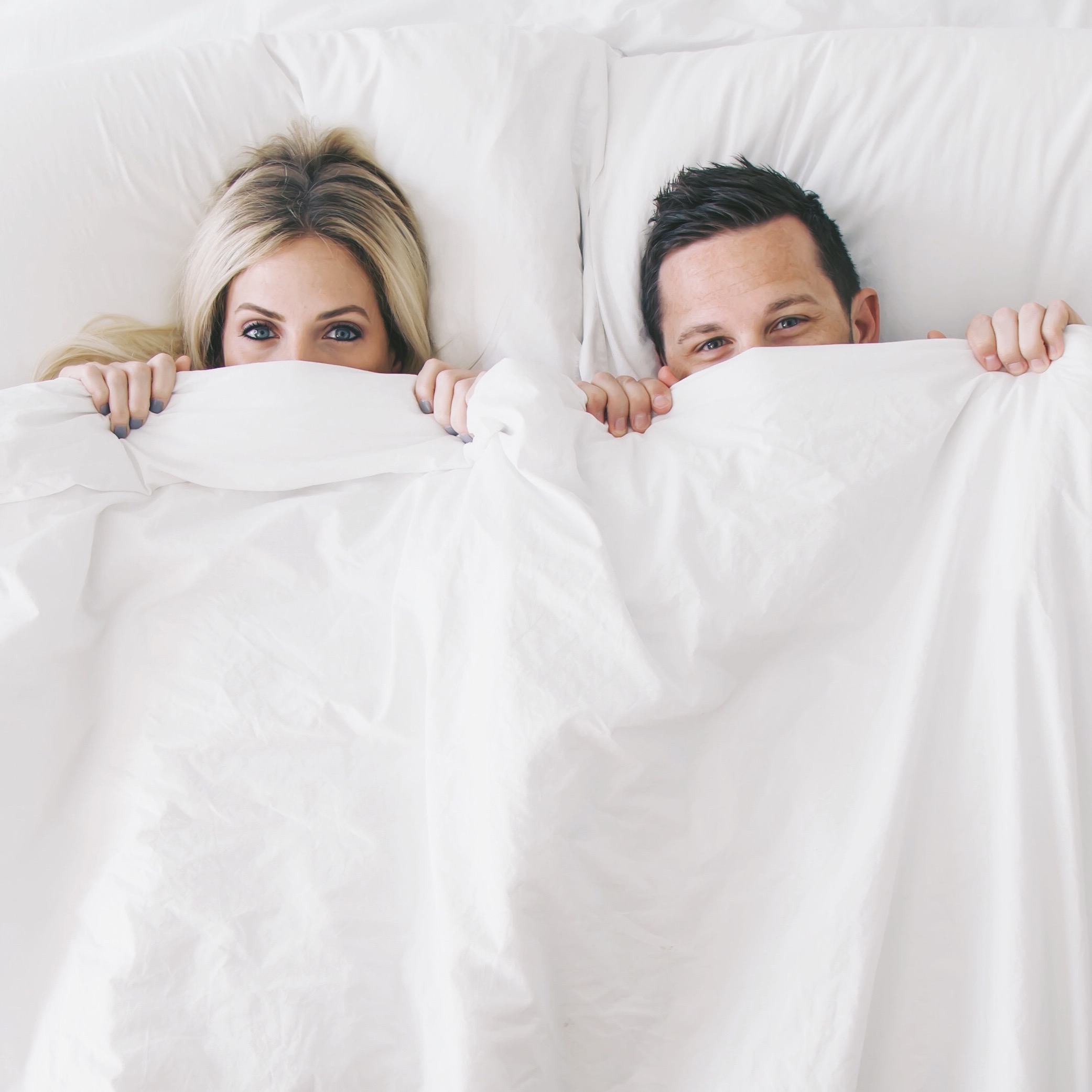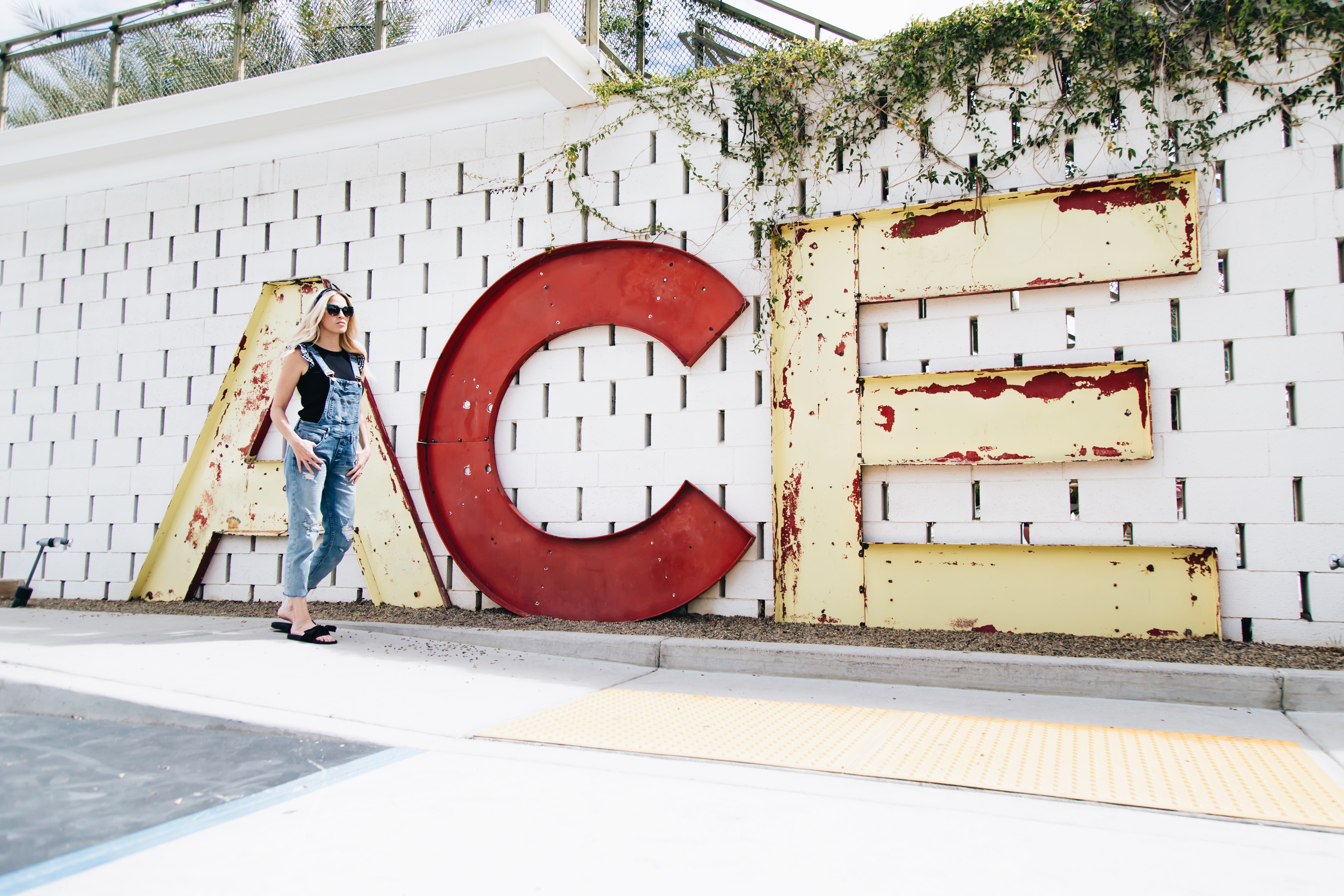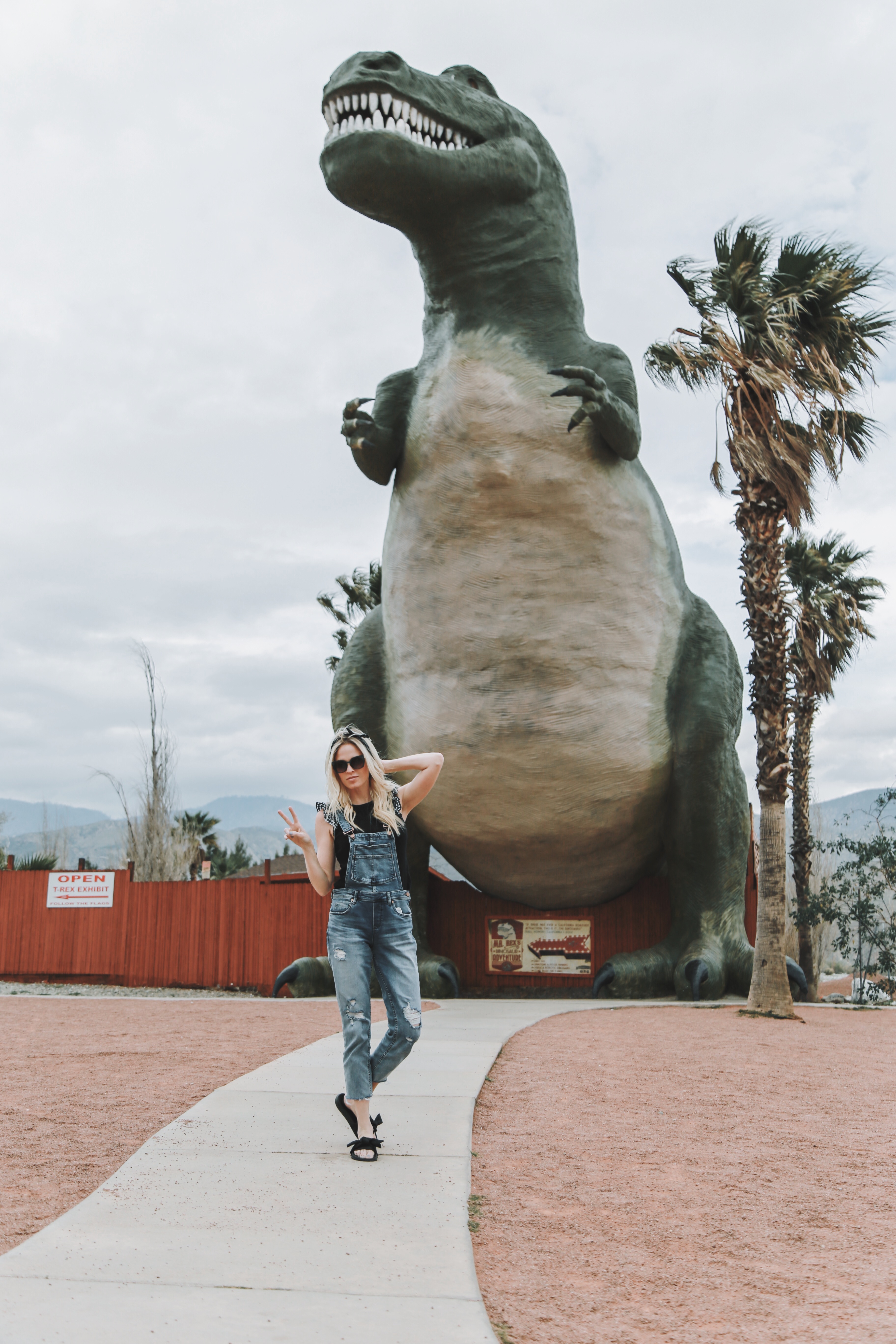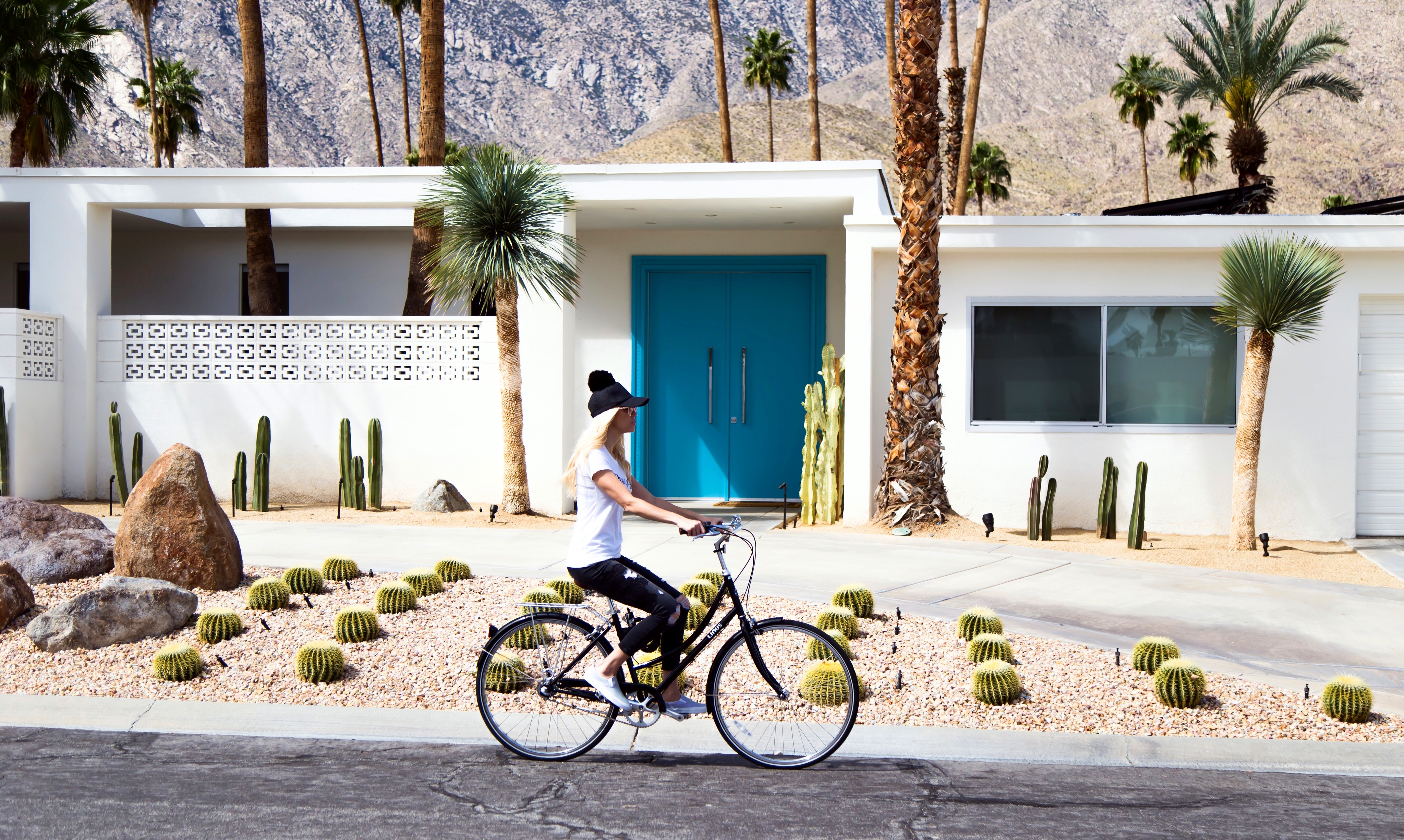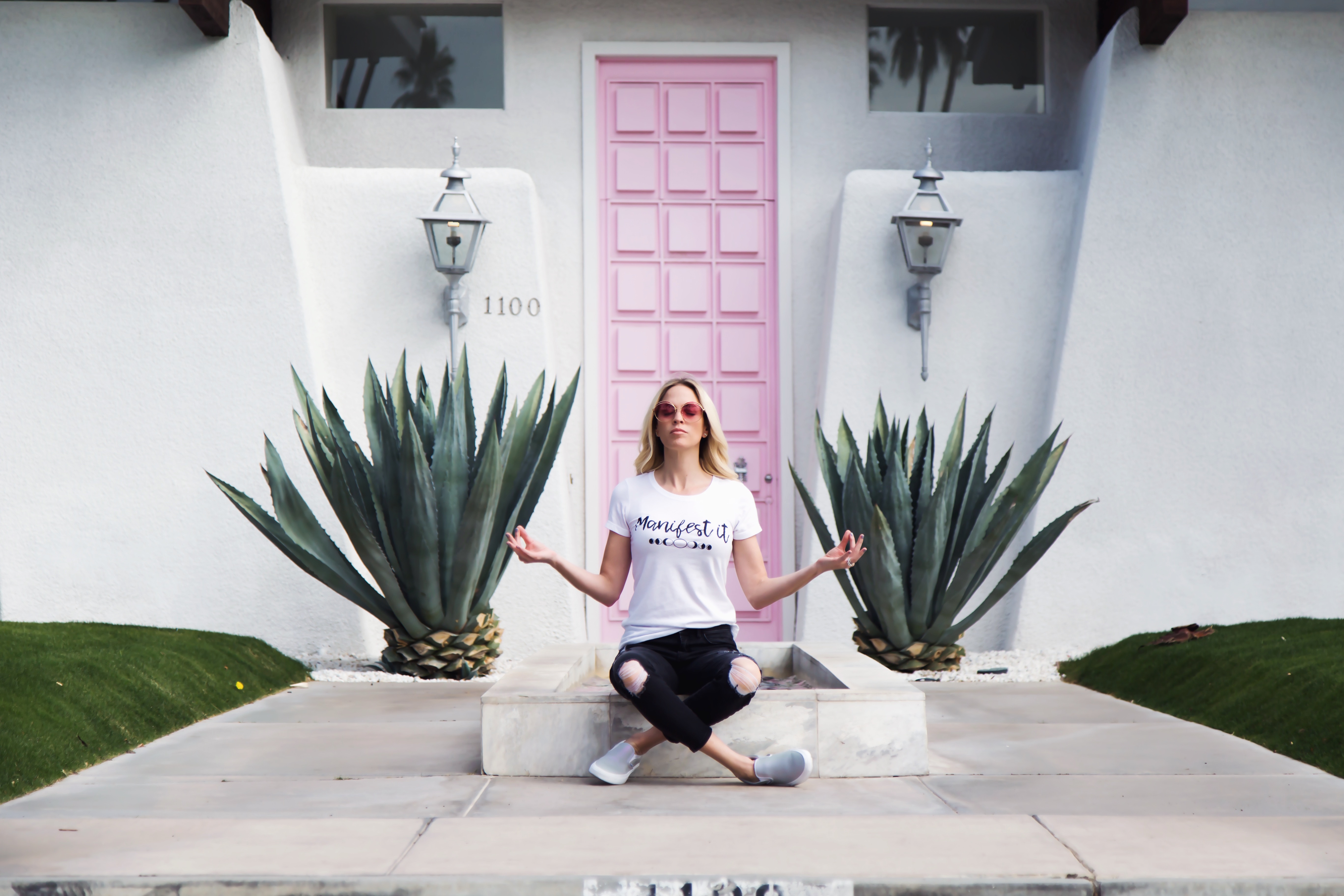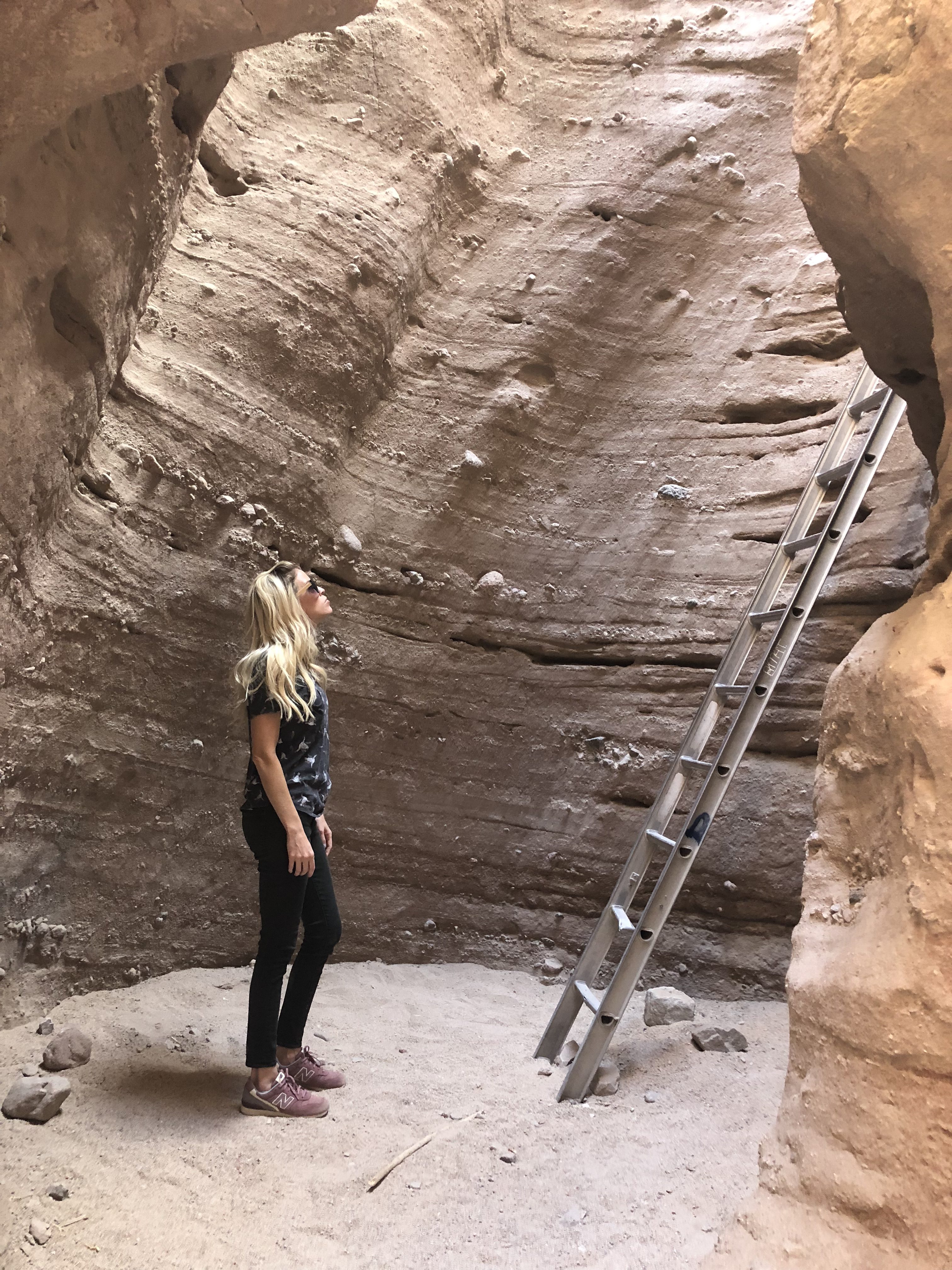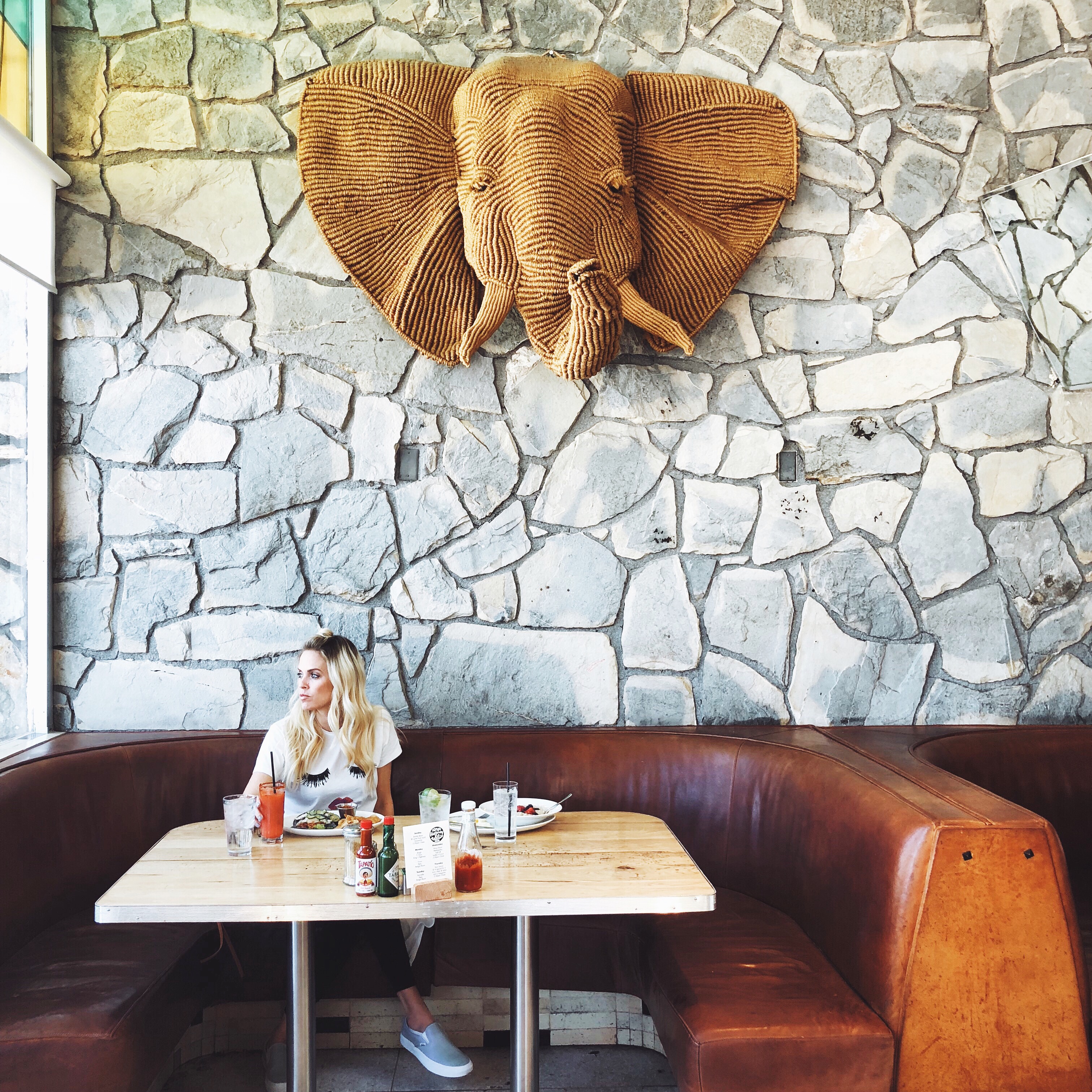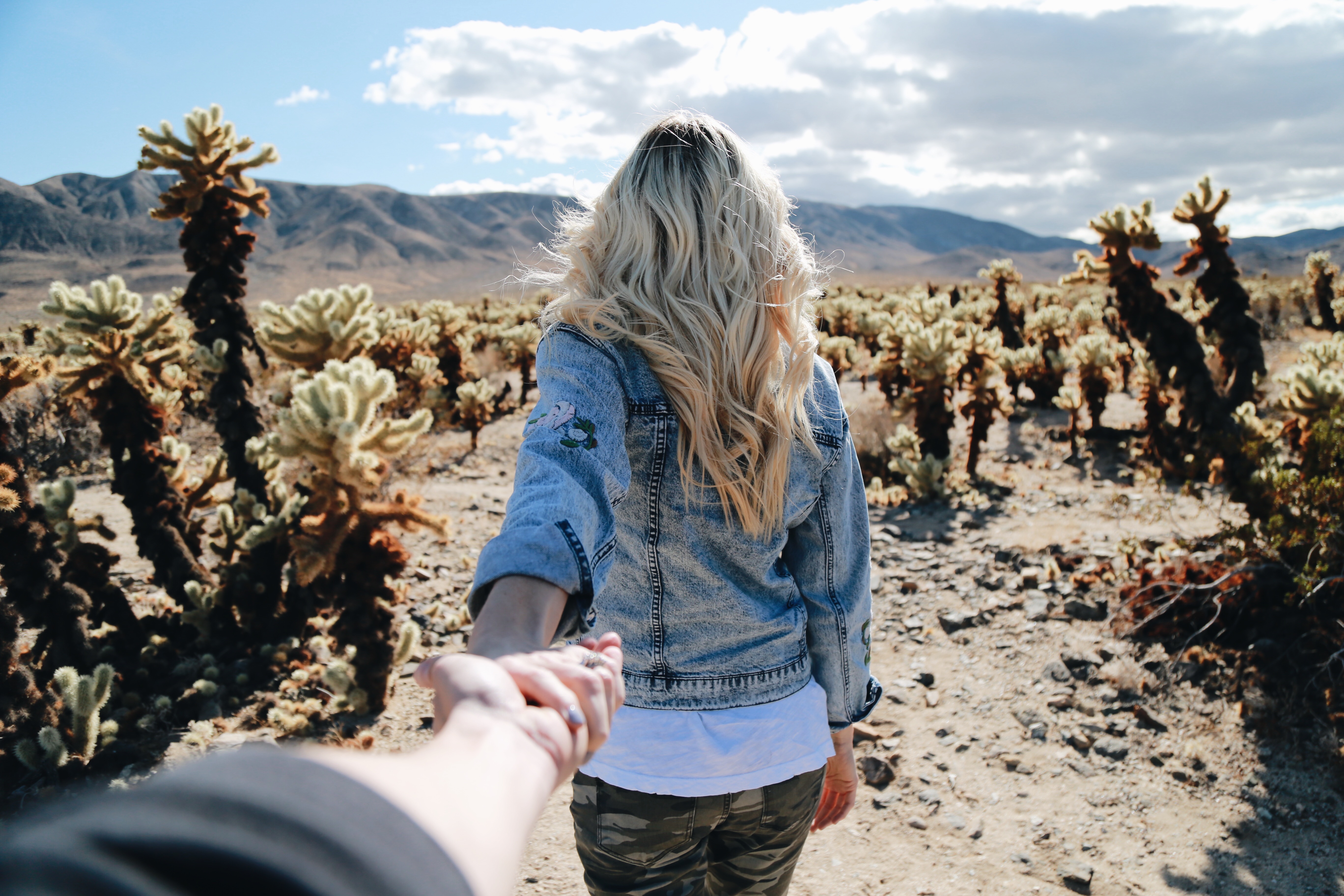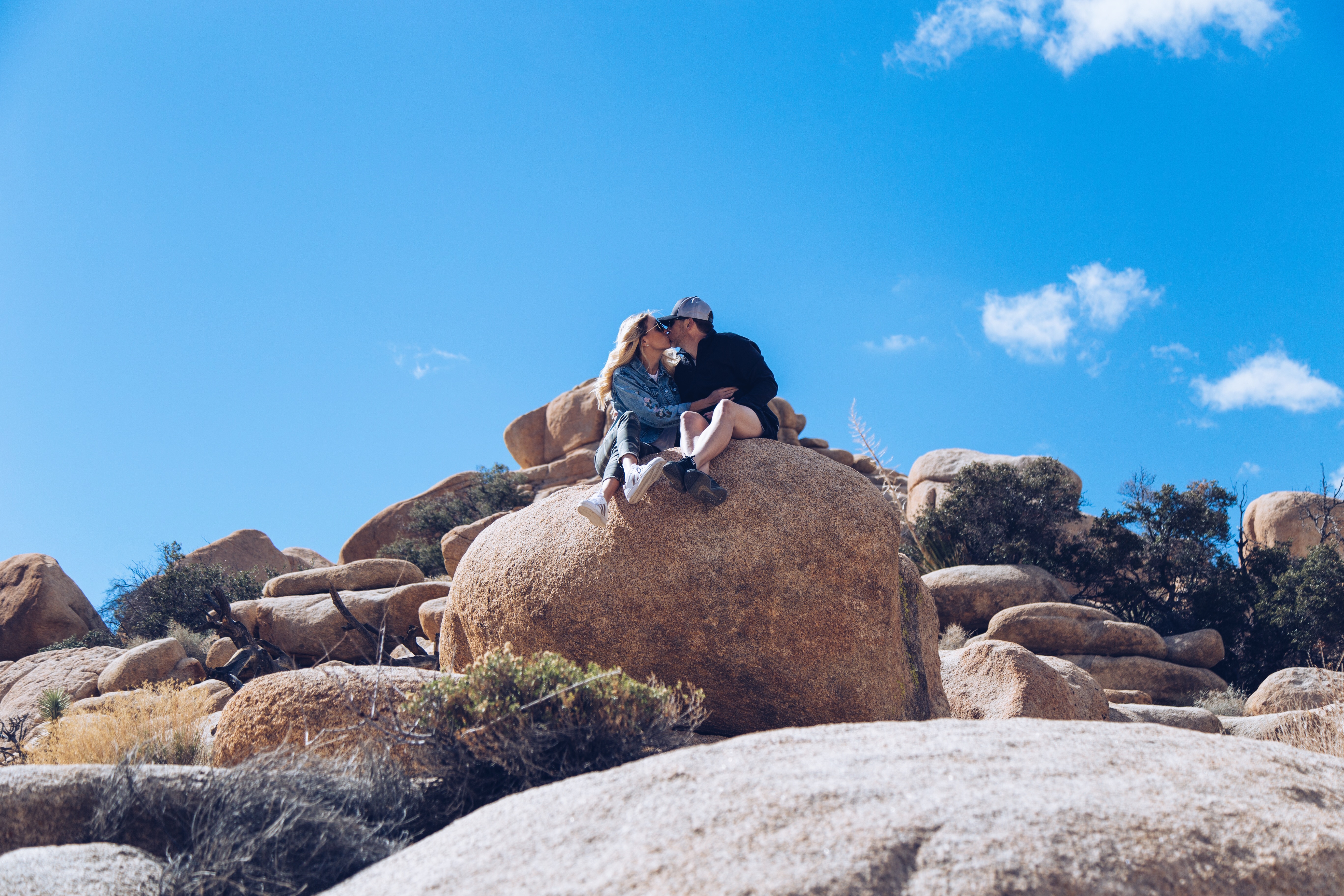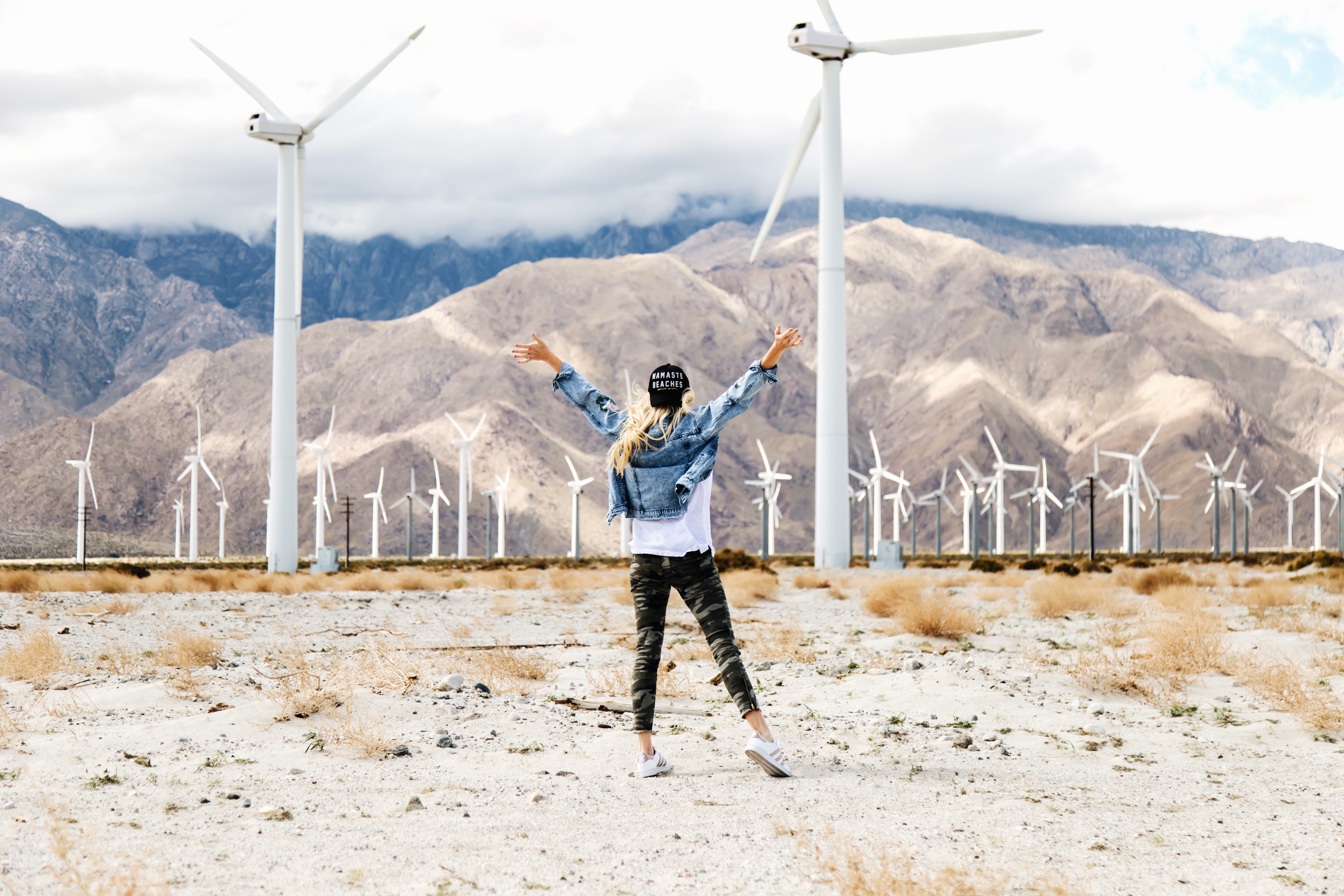 When we set out to plan my 40th birthday vacation we had our minds set on Iceland. I want to go there in a bad way. As we got further into the planning we realized that it wasn't the ideal time to go there for weather (Rusty hates the cold) and we were hesitant to travel out of the country with Maven still being little. We went through so many different ideas but ultimately settled on Palm Springs, CA. I think Palm Springs is a place you either love or hate. I am a lover. So many people said to me before we went "What in the world are you going to do there?" Well I'm here to tell you that we were there for 9 days and never got bored. Granted some days we didn't leave the room until 11 am but isn't that what vacation is for? We went in March and the weather was perfect. I wouldn't suggest going in the summer so many people say the summer heat is unbearable.
1. Stay at the Ace Hotel Palm Springs.
This hotel is like no other. We stayed in a room with an outdoor fireplace and it was perfect. By no means is it fancy but it has a vibe all its own that transports you to a zen state of mind. The food is amazing. The watermelon margaritas are to die for, the coffee is exceptional and the service is excellent. Rusty and I dream about their cheeseburgers and margaritas. The nightly entertainment can range from drag queen trivia to show dance bingo. They keep you on your toes for sure. The hotel grounds are beautiful and they offer their guests free bicycles. 
2. Rent a bike and ride.
We rented bikes from Bike Palm Springs and they were awesome! The bikes were so comfy and they gave us a map of the bike trails and suggested routes. Palm Springs architecture is so interesting. We had so much fun riding around looking at all of the different houses and landscaping. $25 for 4 hours.
3. Visit the Parker Hotel. 
This hotel is iconic and a must see when visiting the city. We tried to go there twice and couldn't get in because Amazon had rented out the entire hotel. Third time is a charm. We went to Norma's for dinner and had drinks in the lobby/lounge. Bring your piggy bank it is very expensive but well worth the splurge for cocktails and soaking in the 60's vibe. 
4. Mecca Hills Painted Canyon and Ladder Canyon Hike
This is an amazing hike, but warning it is long. We enjoyed the ladder canyons the most and would of been happy with turning around at the top of the Ladders. Why make it easy and relaxing though? We hiked the entire Painted Canyon as well and it was hot! Be prepared bring lots of water, a hat and sunscreen. It is gorgeous, majestic and exhausting!
5. Cheeky's for Brunch
We were surprised by the lack luster options for dinner in Palm Springs. To be honest I think we are a little spoiled, but we did find one gem, Cheeky's. Their brunch is amazing. They are only open from 8am-2pm. We went there twice we loved it so much. The bacon flight was a fun diversion from the norm. Their bloody Mary's are super spicy so beware! The food is fresh and oh so delicious!
6. Joshua Tree National Park
You can easily spend the entire day here. What a uniquely majestic place. Each stop has something beautiful to see. Be prepared with jackets, hats, water, sunscreen, shorts and pants. One minute it is hot and the next it is freezing! Our favorite spot was the Cholla Cactus garden. 
7. Aerial Tramway
This is must do. The world's largest rotating tram car. It travels two and a half miles along the cliffs of Chino Canyon. Once at the top there are several outlook points, a bar, restaurant and a trail for hiking opportunities. Once again be prepared, it is cold up there!!!
8. Moorten Botantical Gardens and Cactarium
This is a small garden but it is so beautiful. The cactarium was so interesting. A definite must see! 
9. Painted Door Homes
Palm Springs is famous for its interesting architecture. The neighborhood known as the painted door homes is so unique. We took bikes from our hotel and rode up and down the streets to check out all of the unique landscapes. The famous pink door home is now not allowing anyone to take photos at the front door. We snuck a photo from the sidewalk. Call me a rebel but I had to get a photo. 
10. Wind Energy Windmills
I was awe struck by the fields of wind turbines. There is something so amazing about this sight.  There are more than 4,000 separate wind mills that power Palm Springs and the entire Coachella Valley.